Total of
1
movers in
Henrietta
Compare Offers
What are You moving?
How does it work?
| | | | | | | |
| --- | --- | --- | --- | --- | --- | --- |
| Create Inventory | | Compare Offers | | Book Your Mover | | Bon Voyage |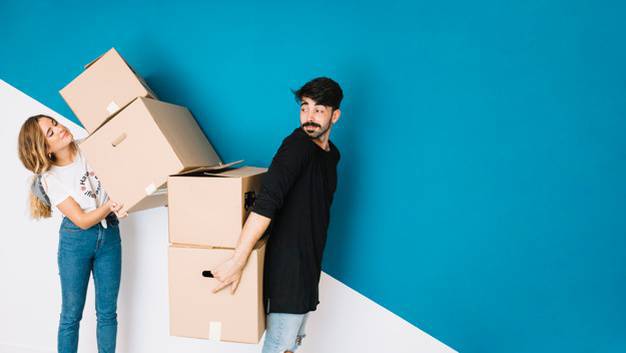 Henrietta Movers
We all have, or have heard, the bad mover story - the one where items got broken or bumped during transit, or when hidden fees turned moving into a money pit. And there are more, like when the movers arrived late, things weren't packed correctly, or other problems made the whole moving process feel like a nightmare.
Well, don't let those vivid stories make you think that all moving experiences are bad because they don't have to be - especially if you use iMoving. We've gathered up all the best local and long-distance Henrietta movers and bring them right to you. All the local and long-distance moving companies in Henrietta that we work with are the best of the best.
At iMoving, we use a rigorous vetting process to make sure that all our partner movers meet all the legal requirements, have a solid reputation for exceptional customer service, and adhere to our high ethical standards. Because we do all the research, you're able to pick from the cream of the crop and get the best Henrietta mover.
Plus we save you money. By setting up your move through iMoving.com, the long-distance or local Henrietta movers you choose will be able to see your moving details and bid on your business by offering the best service at the lowest price. That way, you are the winner. Once you pick one of the Henrietta movers, you can then plan your move and know that everything about the moving process is under your control.
How good would that be for you, to have everything under control?
Moving Services in Henrietta, TX
There are several ways to move, and many of the movers in our iMoving network offer these services to help you out, so take a look at what they can do.
Special Handling: How do you move that grand art collection or your spouse's wine collection? They require special hands and handling. Special handling movers will be able to work with you and get those objects out of your house and into the new house safely.
Full Packing: Sometimes cramming everything you own into boxes isn't a battle you want to fight. Full packing movers are the answer to that. Just sit back and let them carefully pack all your belongings for you.
Local vs. Long-Distance Moving: Generally, if your destination is more than 100 miles away, a long-distance Henrietta mover is what you want. Long-distance carriers need special equipment and licenses for long hauls. If you're moving less than 100 miles, a local mover will be the better choice as they are usually less expensive.
Make Moving Easier and Keep Your Friends
Almost everyone calls on a friend to help prepare for a move, but it's not often as successful as you'd like. In order to maximize your chances of getting a yes, try some of these strategies.
Do work, then play: Give some incentive by telling them that you'll work for the afternoon, and then go out for dinner or another activity afterward. Pick one of the activities your friends like to do together, and then make that a reward for a job well done.
Be specific: If you have packed up the smaller items beforehand, then simply saying "I need help moving a couch or carrying the boxes to the curb" might get you a yes. Simply asking "can you help me move?" isn't enough, because it evokes images of long hours carrying and packing, which is a turn off for almost anyone. If you are specific about what needs to be done, you'll get more positive responses because people know what to expect.
Feed your workforce: An army marches on its stomach, and so does a workforce. Having plenty of water, a lunch break or snacks, or the promise of a big dinner afterward can really keep morale up and keep people moving. Break larger jobs into sections, and if the weather is hot be sure to have some fans on working overtime.
Help them move: Sometimes the best way to ask for help is to give it freely, and then bank the favor for later. Help them move or work with them on a difficult task. After all, friendship is a two-way street. Then when you ask for the favor in return, you will be good to go.
What to Know About Henrietta, TX
Besides the very cool sounding name, Henrietta Texas has a lot to offer those who move there. Its history is one of a town that was built by settlers, abandoned, resettled by Quakers years later, sacked by Indians, fought over between the U.S army and the Kiowas, and then finally settled again. One of the biggest exhibits that show off this history is the 1890 Jail Museum that shows what life was like in the city.
The jail has displays, artifacts, family histories of prominent families, and even a gallows. The place isn't haunted, however, because the gallows were never used. There are other historical parts of the city that are all available by walking around. One of the highlights is Lake Arrowhead State Park which allows tourists to fish and swim. You can also go horseback riding, camp, hike, and do other nature activities there.
If you feel like combining the history with the outdoors, you can go to the Fort Richardson State Park, which is a historic fort with seven restored period buildings and two replicas. Wouldn't it be cool to walk through a post hospital, bakery, commissary, and the guardhouse that were used years ago when the fort was operational?
The fort is surrounded by a state park and has all the amenities that a traditional state park offers. Along with all this history, there are farmers markets, rodeos, and even a turkey fest to keep everyone occupied all throughout the year. You can go paddle boarding and even go to a gun range to do some target practice.
When you move to Henrietta, you'll go for the activities, and stay for the history. There's really something for everyone, and you certainly won't run out of things to do!