Total of 1 carriers in
Crandall
Presto Logistics
Calabasas

Calabasas, CA

3.96
10

Years in Business

14

Trucks

25

Workers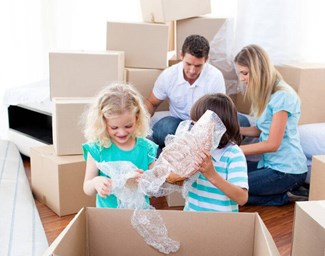 Crandall Movers
Got a move to the great Lone Star State on your mind? Texas is a great choice for a place to settle down and call home, bringing you all the conveniences of big cities, the charm of smaller towns, and of course, that famous Southern charm, all in one huge state.
Planning your move should be an exciting time for you, not one that stresses you out. Unfortunately, stress and hassle can be part of just about every move, and it's never going to be 100% perfect for anyone. That doesn't mean you can't make it just a little easier on yourself by bringing in some experienced professionals who handle moves all the time. This is where iMoving comes in.
It doesn't matter if you're moving into Crandall from another Texas city and looking for local moving companies, or coming in from the other side of the nation and searching for cross country movers. Whatever the case is for your specific moving situation, you can count on your friends at iMoving to help you find the best moving company for the job.
How do we do it? Well, we spent a good while building up a network of some of the best moving companies you can find anywhere, who are rated very favorably by their previous customers, and who are experienced and highly dedicated to what they do.
We've done our due diligence on every single one of our moving company partners, finding quality BBB-approved moving companies who offer a ton of special services to their customers and do everything they can to set themselves apart from the rest of the moving company crowd.
Moving Services in Crandall, Texas
Sometimes, you just want to take a hands-off approach to your move. You could be spending so much more time handling other parts of the move, instead of thinking about having to pack everything up, load it, and all of the other physical work that can go into a move. What if you just can't do some of these physical activities anymore for some reason or another?
Not a problem, as iMoving partners have you covered with special services to make your move as easy on you as possible.
Loading and Unloading Services: Appliances such as washers, driers, refrigerators, and the like can be very heavy and hard to pick up and move. If you're DIYing the move with a moving truck rental, hire movers to handle it for you with loading and unloading services.
Full Packing Options: Folks who are retired or disabled, or need to accomplish a corporate move fast may not be able to pack all of their things up on their own. Full packing options allow you to devote your attention to something else while your movers sort and pack up the contents of your home for you.
Assembly and Disassembly Services: In order to move something like a large appliance or heavy piece of furniture effectively at times, you may have to take it apart and put it back together on later on. This is yet another task you can take off of your plate with assembly and disassembly services.
Storage Solutions: Folks looking to sell their home before their move might need to consider storage options so they can keep their things secure while their home is being staged for the sale. Many of our partners provide storage for your convenience.
Local and Long Distance Moving: If you're moving a short distance within the state, you can count on one of our trusty local movers to be there to help out. Moving long distance can be a little trickier, but this isn't a problem for our interstate or cross country moving companies, as they are fully certified and properly licensed to take you anywhere in the country you wish to go.
Make Your Crandall Move Simple with Moving Tips
We want to be able to give a hand to everyone who plans a move, as no one should have to deal with a moving process full of hassles and nerves. Make your move even simpler for yourself with some expert moving tips.
Itemize your stuff
To keep track of everything efficiently and make sure you don't leave anything behind while packing up, use something like a moving checklist to help you out. You don't want to lose a precious item or get rid of something unintentionally. To make it even easier, each person in your family can have a moving checklist of their own to sort through their own belongings, dividing the work up.
Make use of spare time
If you have any spare time in the months and weeks leading up to your move, try using it to check a few boxes off the task list for preparation. For example, you could go ahead and begin stocking up on supplies like moving boxes, packing tape, and other moving essentials ahead of time.
When disassembling stuff, keep small parts together
If you find yourself disassembling a piece of furniture or something else to make it easy to move around, make sure you keep its screws and other small parts together in a bag so you don't easily lose them.
What You Need to Know About Crandall, TX
Once your move is planned out and you have a date set, all that's left is to sit back and wait for your move to Crandall to commence. Crandall is a smaller town, with a population of a bit more than 3,700 people calling it home as of the last official count. This gives it that classic Southern small town vibe, the irresistible charm of small communities.
Believe it or not, Crandall is a great place for families. If you have kids, you will enjoy all of the things on offer for the whole family to take part in. For example, you could plan on visiting the Gentle Zoo, which has plenty of rescued animals on display. Your kids will have the opportunity to learn about these animals and get hands-on with them.
Want to celebrate an achievement or a birthday party? Head over to Celebration Station, where the whole family can enjoy rounds of fun games like Go-Karts, laser tag, miniature golf, a rock wall, an arcade, and more! This is a fun option for any kids who want to have a blast with an assortment of different activities, and big enough that they can invite all of their friends, no matter what type of occasion you're celebrating.
If you want to do a little learning about history with your children, then you could always consider taking them to the African American Museum. This museum shows off pieces of art as well as items of historical relevance from the African American community, and celebrates the history behind these items.
If your kiddos are interested in aquatic animals, they might just love a visit to the Dallas World Aquarium, where they can check out a wide array of different kinds of sea life brought in from all over the world. Talk about a fun learning experience!
As you can see, the small town of Crandall gives you a little bit of everything, especially if you're coming in with your family. You have access to the bigger cities, which are just a short drive away, and you can enjoy plenty of learning opportunities about the local history. If any of this sounds appealing to you, then you are probably going to love calling Crandall your new home.