Total of 1 carriers in
Mesquite
Around the Clock Moving
Mesquite

Mesquite, TX

4.18
20

Years in Business

3

Trucks

10

Workers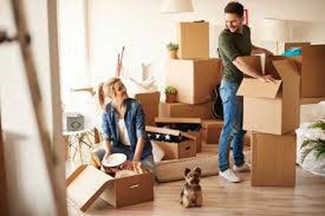 Mesquite Movers
Like many other things in life, the first time moving is always a little painful. Whether you need to move to accommodate an expanding family, relocate for a new job or other new opportunities, it's a big deal. The last thing a first-time mover, or any person that's relocating, needs is dealing with a moving company that isn't the best out there.
Finding the best local or long-distance moving company in Mesquite can be a hassle, but with iMoving, you can find the best movers and have them at your fingertips. iMoving connects with only the best long-distance and local moving companies and gives you the tools and information you need to choose the Mesquite moving company that's ideally suited to your job.
The movers we invite to participate in our network are all professionally reviewed and vetted to meet our companies' rigorous standards. We only show you the Mesquite movers that have been given good reviews in terms of transparent pricing, respect, timelessness, and reliability. When you work with one of our partners, they will respect your boxes and belongings, and take the time to pack everything up and transport it to the new location with care.
It doesn't matter if you need iMoving to find local moving companies in Mesquite or professionals that can help you with a cross-country move; iMoving will be able to help you out. And the best part is, you don't pay until it is done. Once you've spoken to everyone involved and had a price calculated, it doesn't change unless your requirements do. Then you pay only once the job is done and you are happy with the results.
Moving Services in Mesquite TX
The movers we partner within our network are going to help you with every step of the moving process, including offering services that might be advantageous to you. Here are just a few services that our partner Mesquite movers offer.
Full Packing: If you want an expert team to come in and pack up everything from your dishes to your bookshelves, then full packing movers are the ones you want to hire.
Long-Distance Moving: If you need to move from state to state, then you'll need expert movers that can manage to get your things safely transported over that distance. Specialized movers will be able to help you out and make sure your items get to your new home safely.
Special Handling: Family heirlooms, antique collections, and other prized possessions can't just be boxed up with your old clothes. Movers that are specialized in managing your personal treasures can be invaluable. Then you'll have one less thing to worry about during the move.
Tips for Moving with Small Children
For small children who are either uncomfortable with the idea of moving, or don't have a clear understanding of why everything is being boxed up, moving can be a hassle. First, you need to talk to your children early so they can get a handle on it.
If they've made friends or have connections to their old home, then they'll need time to learn to say goodbye. They'll be upset and sad, and you'll need to help them understand why you are moving, and the benefits of where they are going.
One way to make moving fun is to give them their own box or boxes. Then they can make their own decisions on what to bring. Plus, they know that all their toys and stuff are in one box and not shuffled between the dozens of moving boxes.
You can even let them draw, label, and otherwise decorate their boxes to further differentiate them. You can also have them help with packing books or other items that simply need to be loaded up. Finally, you can also tell them about all the adventures you are going to have in the new location.
Chances are the new city will have attractions, restaurants, and parks that your old location just doesn't have. By talking about the differences, you'll build up enthusiasm for the move. Also, if the move is going to another city that's close by, you can reassure your kids that they will still see their old friends and favorite spots.
But above all, keep the lines of communication open with your child. They might be upset about the move, have questions about how it will work, or might have ideas on how to make the moving process more fun! You'll never know if you don't ask.
What to Know About Mesquite TX
You've heard about Texas towns (cows, cowboys, and history) and Mesquite is one of those towns. It's close enough to Dallas, and also has a low cost of living and very little overpopulation or traffic. Plus, it's the rodeo capital of Texas!
If you like all things cowboy and the Old West, then you'll enjoy being able to see the Mesquite Championship Rodeo. Everything from bull riding, roping, and barrel racing is on display all summer.
You'll also be able to find a lot of culture within the city where you can find the arts center, concert hall, and plays put on. There are even events that have artwork displayed throughout the city, making walks around the city a cool way to soak in the artwork. Imagine spending a sunny day just walking around and enriching both your body and brain.
Or if you want something a little more high speed, there's a massive dirt track racing community. So, you'll be able to see cars racing around dirt roads with the rest of the town. No matter what type of entertainment you enjoy, you'll find it in Mesquite.
It's not as populated as Dallas, so you should be able to get around without too much trouble, but much like the rest of Texas, you'll need to be prepared for the weather on all spectrums. It can be very hot and humid in springs and summers, while thunderstorms can cause the temperature to fluctuate. To say nothing of how cold it gets in the winter.
So, make sure that you are prepared for all types of weather because Texas weather is nothing if not surprising. Having a good mix of warm and cool clothing can make sure you are prepared for all the surprises Mother Nature can dish out.