Total of 2 carriers in
Garland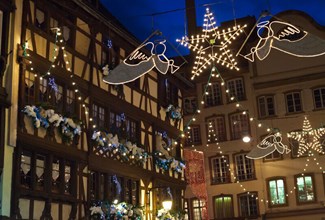 Garland, TX Movers
A cultural hub for North Texas and home to hundreds of manufacturing and distribution businesses, Garland is a city suited for anyone in need of affordable homes, safe neighborhoods, and a thriving economy. The sixth-largest city in the Dallas-Fort Worth area, Garland offers its residents an excellent quality of life.
Whether you're moving to or from Garland, hiring top-rated movers can take a lot of the stress out of relocating. iMoving is here to help you find top-rated movers in Garland, TX that can provide you with the services you need to make your move as smooth and seamless as possible.
Our comprehensive database of Garland movers includes local, long-distance, and international moving companies, so you can be sure to find a mover that meets your specific needs. Check out how to hire top-rated Garland movers below.
How to Hire Top-Rated Local Movers in Garland, TX 
Hiring top-rated local movers in Garland, TX on your own usually requires extensive hours of research through millions of hard-to-find online reviews, visiting each company's website to check their licensing and insurance, and then finally making dozens of calls to get quotes.
The process can be frustrating and time-consuming, but luckily iMoving can help take care of all that for you. Hiring top-rated local moving companies in Garland, TX, is easy thanks to our internal team's detailed vetting and verification of each moving partner in our database.
With detailed profiles, customer reviews, and up-to-date certifications and insurance information for each company, you can easily compare different moving services to find the best fit for your needs and budget. Trust us, as thousands of others have to help you find and hire top-rated local Garland movers.
How To Hire Top-Rated Long-Distance Movers in Garland, TX 
When hiring top-rated long-distance movers in Garland, TX, you want to make sure the company you choose is reputable, reliable, and has experience handling moves of your distance and scope.
Long-distance moves usually carry additional challenges and considerations that local moves don't, such as coordinating pick-up and delivery times, handling different state regulations, and properly packing and crating fragile items to prevent damage during transport.
Hiring through iMoving's network of top-rated long-distance moving companies in Garland, TX means you get expert moving services that you can pay for in full or by item. It also means you get access to an online dashboard that gives you complete control over the moving process from start to finish.
How To Estimate the Cost of Movers in Garland, TX 
Depending on your move type (local or long-distance), you may pay as little as $300 or as much as $10,000 for professional moving services in Garland, TX. Local movers typically charge an hourly rate that averages around $100/hour (sometimes more, sometimes less), while long-distance moves are priced according to the weight and distance of your shipment.
Other important factors that affect the cost of hiring top-rated movers include additional moving services such as packing, extra insurance coverage, storage, or access fees for obstacles in the moving process.
Use our free online moving cost calculator to get an accurate estimate of potential moving costs you may encounter in your moving quotes. This tool will consider the unique variables of your move to generate an estimate tailored just for you.
Essential Tips When Moving To Garland, TX 
Garland, TX is located in the Dallas metro area, which means that moves on weekdays could encounter a lot of traffic that will delay the moving process. If your move is time sensitive, try booking during the weekends when the roads are less congested.
The summers in Garland, TX can be brutally hot, with temperatures reaching 100 degrees or higher. It's a good idea to schedule your move for early morning or evening hours to avoid the heat of the day. If possible, try to schedule your move during the spring or fall months for more comfortable weather conditions. Read our detailed moving checklist for more tips on making your move as smooth as possible.
With iMoving's help, hiring top-rated Garland movers is quick, easy, and stress-free. So get started today by requesting a free moving quote from our network of qualified moving companies.