Total of 1 carriers in
Abilene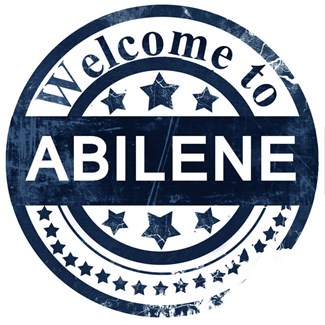 Abilene, TX Movers
Located on a border of the Southwestern desert and southeastern plains, the city of Abilene, Texas is a hub for art and culture in the region. The city has a long and rich history, being one of the first frontier settlements west of the Mississippi River. With its prime location and flourishing economy, Abilene has become a popular destination for people looking to relocate.
If you're planning an Abilene move, you'll want to hire reliable movers to help with the transition. At iMoving, our easy-to-use platform makes it easy to find and hire the best and most reliable movers in Abilene, TX - ensuring your moving process is as stress-free as possible.
What to Look for When Hiring Reliable Local Movers in Abilene, TX
Local movers responsible for getting your items from your current home to your new one safely and efficiently should always be licensed and insured. Other things to look for when hiring local Abilene movers include positive customer reviews, competitive pricing, and a commitment to customer service.
By hiring reliable local movers in Abilene, TX through iMoving, you are guaranteed to get all of the above. In addition, we only work with fully licensed and insured moving companies with a proven track record of providing quality services at competitive prices.
Additionally, hiring any of the reliable local moving companies in Abilene, TX on our site means that you won't have to spend hours researching different businesses from a never-ending list of Google search results. Our team of moving experts has done the work to verify every company on our platform, so you can rest assured that you're hiring reliable professionals.
What to Look for When Hiring Reliable Long-Distance Movers in Abilene, TX
When hiring long-distance movers for long-haul intrastate or interstate moves, you'll first want to make sure that the mover is licensed by the Federal Motor Carrier Safety Administration (FMCSA).
You'll also want to only consider hiring long-distance movers in Abilene, TX that offer the moving services needed to make your particular type of move possible. For example, if you need help moving a piano, you'll want to make sure the mover you're considering offers piano moving services.
Hiring any of the reliable long-distance moving companies in Abilene, TX that iMoving works with means that you'll get all of the above, plus the benefit of working with professionals that have been thoroughly vetted by our team. Plus, with a secure online booking platform, your individual or full-service moving services are covered by our money-back guarantee, so you won't have to worry about paying for services that don't meet your standards.
How to Estimate the Cost of Movers in Abilene, TX
The cost of an Abilene move will depend largely on the type of move you are making. Local moves will be priced by the hour and long-distance moves will be priced by the weight of your belongings and the distance being traveled.
On average, you can expect to pay $800-$2,000 for local moves with essential services such as loading, unloading, and transport. Long-distance moves will start at around $2,000 and go up depending on additional moving services you may require, such as storage, packing, or furniture dismantling.
To estimate your moving costs accurately, use our free moving cost calculator. This will allow you to compare prices for different moving services to make the best decision for your budget.
What To Consider When Moving To Abilene, TX
Moving to Abilene usually takes longer than other major Texas cities since it's located further away from the state's metropolitan areas. Nevertheless, this doesn't mean that relocating here isn't worth your time and effort. Be sure to read our detailed moving checklist so you don't forget anything important when organizing the moving process for this unique (yet remote) city.
This city is known for its hospitality, so you'll be sure to feel right at home in no time. Additionally, Abilene offers a lower cost of living than most other major cities in Texas, so you'll be able to save money while still enjoying all the amenities this city has to offer.
With iMoving helping you get to or from Abilene, you'll enjoy guaranteed reliable moving services, comprehensive moving advice, and access to the best rates on local and long-distance moving services.