Total of 2 carriers in
New Caney
AV Moving Systems DBA Texas Moving carrier
New Caney

New Caney, TX

4.78
2

Years in Business

1

Trucks

4

Workers
New Caney Movers
New Caney

New Caney, TX

3.96
7

Years in Business

3

Trucks

8-10

Workers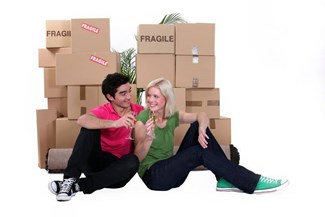 New Caney Movers
If you're getting ready to move to New Caney, you are going to want to make sure the moving process goes smoothly and is free of stress and headaches for you and your family. Here at iMoving, we are dedicated to building and maintaining a network of professional, reliable, and trustworthy moving companies so you know you are only working with the best.
You can rest assured that every moving company in New Caney on our network has been thoroughly vetted and background checked by iMoving. You should be able to know that your valuable things will be treated with the utmost care and respect, and iMoving has done the heavy lifting to make sure our New Caney movers are kind and courteous professionals. We'll even give you an inventory checklist to help you itemize your stuff and make sure nothing gets left behind.
Our New Caney mover partners are the most skilled, respectful, and responsible movers in the business. Every company we work with has had raving reviews by previous customers, and they all take pride in a job well done.
We want you to be confident during your move, and you can choose between several BBB approved local and long-distance movers to find the best New Caney moving company for your needs. We will even help you find cost-effective solutions for extra things such as boxes, trucks, and even packing materials. There's really no reason not to go with iMoving for all your moving needs.
Moving Services in New Caney, TX
You can make your moving experience so much easier with one of our partner moving companies. All the way from packing up to delivery, we've got you covered with the best of the best.
Full Packing Options: Some people get stressed out having to pack up their whole house. What if there was an easier way? There is. Many of our moving partners offer full house packing options, saving you money on packing materials, saving you time doing it yourself, and saving you the stress that comes from having to pack up all your stuff.
Storage: Several New Caney local movers in our network offer climate and pest-controlled storage options for before or after your move, should you need to store anything.
Local and Long Distance Moving: Whether you're moving across the state or across the country, iMoving has selected the best licensed and approved movers to go across state lines, as every state has its own laws about long hauls.
Commercial Moving: For all the business owners and entrepreneurs looking to move their operations to a new location, we have you covered. You can rest assured that your business assets will be treated with care as you work to move to your new location.
Special Handling: Everyone has unique items in their inventory. Whether it's antique furniture or fragile electronics, our mover partners strive to carefully pack and take good care of your things.
Some Pro Moving Tips, Just For You
Moving can be exciting and stressful at the same time. Everyone could use some tips to make sure their move goes as smooth as possible. Follow these tips to help make sure your move to New Caney is stress-free and easy.
Find some free boxes
Finding free boxes can be an excellent way to save on storage. You can make your way to any recycling drop-off area to get hold of some cardboard boxes, or call ahead to a major retail store and ask them to hold some for you. Most are happy to give them away to folks needing them.
Donate big things you don't want to move
If you have some heavy furniture, appliances, or anything else that you don't want to take with you, donate it. You can have donation organizations come to your house and pick up some large items, or you could even give it away to someone on social media. These are both easy and free ways to get rid of something you're not planning on taking with you.
Stay hydrated
Moving can be a very physically demanding process. Have plenty of bottled water available during the move to ensure that you and your family are staying healthy and hydrated through the moving process.
Things You'll Love in New Caney, TX
If you're moving to New Caney, you're in luck. You are going to love it here. There are so many fun things on offer for residents and visitors alike to take advantage of in New Caney. Everything from natural and scenic destinations to delicious local restaurants is up for grabs here.
The Lake Houston Wilderness Park affords visitors a beautiful forest area with trails, kayaking opportunities, and a nature center. It's the perfect place for a family picnic or camping.
Want to go cool with the whole family on a hot day? The Big Rivers Water Park is a great destination for anyone looking to make a splash with their family. The Gator Bayou Amusement Park is a water park and an amusement park, making it another great choice for a day out with the family. A huge new amusement park called Grand Texas Theme Park is making its way to New Caney in 2020.
Looking for some good food in New Caney? This town has you covered, with plenty of delicious options for great, local food. People looking for a good brunch need to look no further than the Toasted Yolk Cafe. People looking for down-home Southern cooking should head over to Fat Boy's Restaurant, while lovers of seafood will adore the menu of outdoor seating space of Fish Tales. Some of Texas's best hamburgers can be found at Whataburger, and families seeking a delicious pizza will love Pizza Cucinova.
New Caney isn't short on things for you and your whole family to enjoy. From natural attractions to fun things to do with the family, fun shopping options, and plenty of places to grab a bite to eat, New Caney has you covered. At iMoving, we want to take the stress out of moving so you can enjoy all that New Caney has to offer you.