Total of
1
movers in
Duncanville
Crawford Moving & Hauling
Duncanville

Duncanville, TX

3.8
4

Years in Business

2

Trucks

5

Workers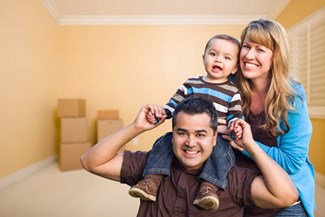 Duncanville Movers
If you're in the middle of searching for cross country movers for a long distance move, or local moving companies for a shorter one, then there is no better option you could have chosen than to search with iMoving. We know how nerve-wracking planning moves can be, and if you're working on planning a move to Duncanville, Texas then you've got a lot of things to check off the to-do list.
At iMoving, we don't want finding great moving companies to be a hassle for people planning moves, just like you. We want everyone who is in the middle of the moving process to have access to experienced, trsutworthy movers who are dedicated to their craft. This is why we laid the groundwork and compiled a network of the greatest moving companies you can find anywhere.
Approved by the Better Business Bureau, spoken highly of many of their past customers, and proving themselves through years of experience to be movers you can trust, all of the long distance and local movers in our network will work with you every step of the way to make sure your move goes exactly the way you plan it.
Moving Services in Duncanville, Texas
To make sure your move goes as smoothly as possible, iMoving has put together a list of some of the requested special services offered by many of our partner moving companies to help you get an even better idea of the type of extra services you can get from your movers, if you need them.
Long Distance Moving: Long distance moves can be a little trickier than if you are simply moving to a town in the same state. This is because interstate or cross country movers require special licenses and certification before they can do business legally. You'll be happy to know that the cross country moving companies in the iMoving network meet these necessary qualifications to take you and your stuff where you need to go.
Local Moving: Even if you're moving just a block or a few cities over, you can count on our partner local moving companies to be there to give you a hand with your Texas move. Local moves generally are categorized as within 50 miles and local movers usually charge by the hour.
Debris Cleanup and Removal Services: Did your move involve getting rid of a lot of things? Did you do a major cleanup and didn't quite have the time to get rid of everything that was left behind? If you don't have the time to fully clean up when you leave your old home for the final time, you can often pay your movers to do it for you, if they offer this service.
Difficult Maneuvering Services: Moving large pieces of furniture or appliances down narrow hallways or through small doorways can be incredibly challenging, and can often require a few extra hands and sets of eyes. This service is great if you live in a shared or generally smaller space.
Storage Solutions: Oftentimes, people planning moves will end up placing their home on the market before the actual moving day arrives. If you need to store your personal belongings away so you can set your home up for the open house, then you might consider storage solutions to keep your things safe and secure.
Make Your Duncanville Move Even Easier With Pro Moving Tips
Your move should be as easy as it can possibly be, whether you're moving in from the other side of the country with the help of iMoving partner cross country moving companies, or teaming up with one of our partner local moving companies to help you move in to Duncanville from another nearby town.
Whatever the case may be, you can make it as easy as possible with these handy moving tips.
Use free tools to help you make your move a little easier
You can find free tools and software online that can help you plan and better organize your move. Things like a printable moving checklist for itemizing your stuff, a to-do planner for organizing any tasks that are critical to your move and plenty more can be found and utilized if you search around for moving resources. In fact, we provide a moving checklist of our very own right here at iMoving to help folks make their moves easier.
Save space with your clothing
If you want to store all of your clothing away without taking up too much space in the moving truck, you could always consider tools like stackable storage bins or even space bags, which can easily fit all of your clothes and then compress down into a manageable size that could easily be carried anywhere.
When you get to your new home, try to unpack one room at a time. This will help keep you a little more organized, and you won't be running from room to room wondering where you should put certain items. If you sorted your items by room during the packing process, this part should be easy as pie.
Info on Duncanville, Texas
Now that you know how you can make your Duncanville move effective and efficient with the help of a trusted iMoving partner company, you are probably wondering what is going to be in store for you when you get here. Duncanville isn't the smallest city around, clocking in with a population of more than 39,300 people.
Naturally, like most other Texas towns, you're never too far from something you can be enjoying either by yourself, with your family, or in the company of some friends. Duncanville has plenty on offer locally, and is close enough to nearby cities that you can enjoy their amenities as well, after a short drive.
Is finding a family-friendly activity at the top of your Duncanville priority list? If so, you won't need to plan on searching too far. Load up the kids and head out to Kidsville, an exciting playground area that has been voted as the best children's playground in all of the Metroplex by the Dallas Child magazine. It's not hard to see why, either. The area was built entirely by volunteers and features a huge maze for the kids to play and have a good time in.
If you want to beat the summer heat without having to go jump into a public pool, you could always check out a fun alternative. Check out the "Uptown Village Fountain," a collection of fountains that shoot up from the ground and encourage the entire family to play amidst them to cool down.
If you want to enjoy some beautiful nature, you could head to the Cedar Ridge Preserve, where there are picnic areas, a beautiful butterfly garden, and so much more available for visitors to take in. What a serene setting to relax and take in the nature!
This is just a taste of what Duncanville has in store for you. If you love family-friendly activities, then you will definitely love living here. With so many natural amenities, enjoying all four seasons of gorgeous Texas weather, and more, you'll settle in to your new home in Duncanville in no time.