Total of 1 carriers in
Prosper
Element Moving & Storage
Prosper

Prosper, TX

3.66
10

Years in Business

0

Trucks

50

Workers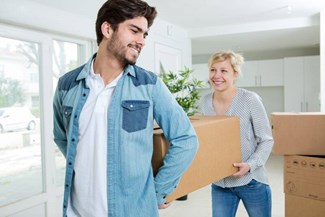 Prosper Movers
Are you thinking about moving? Sorting out the info and details around hiring Prosper moving companies can take some time and effort to really sort out. How can you be sure that you do things in a manner that makes sense? Are there options that can help you to move forward?
iMoving is here to ensure that you've got the resources necessary to make a solid decision regarding the choice between moving companies in Prosper. We know that there's a lot that needs to be done here, so we take care of the majority of the hard work that you would usually need to do to find and book movers.
We connect with partners around the country – and our partners are some of the best local moving companies in the business. We want to provide our customers with the best resources in this manner and, as a result, we do a lot of the legwork in regards to research, studying, and sorting out which movers in Prosper are going to stand out from the crowd and provide the best service.
If you need solid options in regards to Prosper movers, then you want to be sure that you use iMoving.com. We'll provide you with estimates and oversight for your entire move, from the moment you schedule your movers until that very last item is moved into your new home.
Moving Services in Prosper, TX
Packing and Unpacking Services: Packing and unpacking your home takes time and effort you may not have – so schedule it as part of your move.
Local Movers: Local moves are moves that can be completed in one day, including the drive there and back. Be sure that you keep that in mind when scheduling your move.
Long Distance Movers: Long distance moves are further away, and may require an overnight stay for you and/or the movers. These are calculated differently and you will pay a bit more for them.
Relocation of businesses: Business relocations are a totally different animal, and you can ensure that you've got the right help for it when you schedule one of iMoving's partners to take care of the move for you.
Other moving services: There are a lot of other moving services including storage, white-glove services, packing supply sales, and a variety of other options you can get from these moving companies.
5 Moving Tips to Make Your Move Go Smoothly
Sort your belongings as you pack
Don't take it all with you! If there are things that you aren't using, clothing that doesn't fit, or items that are just sitting there without any sentimental value, it may be time to go ahead and purge some of it. Separate everything and ensure that you donate or sell some of it before you go.
Transfer utilities (or get them turned on) before move-in day
You don't want to show up to a house that has no power, or have the electrician show up while your Prosper movers are still taking care of everything. Either way, get it all turned on before you move into your new place so that you don't have to worry about it.
Schedule time off of work
Who wants to move into a new place and go back to work the very next day? No one. That's why it's best to take a couple days off before and after so that you can ensure that you've got what you need and that you can rest before you head back into work. It'll be less stressful and you'll get more done.
No groceries before you move!
Don't waste precious moving space with food! Two weeks before you move, start trying to eat everything in your home so that you don't have to worry about packing it up. You can just pack a few things and then start fresh in your new place.
Overestimate how many packing supplies you'll need
You always want to get too many instead of too few. If you don't, then you'll be stuck going out multiple times to try and get everything that you need. That can be a big pain and can slow you down. So, overestimate and get more than you need – you can always take unopened things back, donate them, or sell them.
Learn More About Prosper, TX Before Your Move
If you know anything about the Dallas-Fort Worth area of Texas, then you've likely heard of Prosper. As one of the most well-known suburbs in the region, this lovely little place is just what you imagine a location in this part of Texas would look like. This North Texas suburb has been growing and expanding over the last decade or so, due to its safety, loveliness, and proximity to downtown Dallas.
Located just over 30 miles from Dallas, it only takes about 45 minutes or so for you to get anywhere in Dallas. Because of this, there are a lot of people who will live in or around Prosper and then commute into Dallas proper because it's quite simple to do so. It's one of the safest areas in the entire state and it's got a lot of great places where families with kids can go and enjoy activities and other family-friendly options.
One of the best parts about Prosper is its educational system. It's one of the best school districts in the state, and over 90% of its students end up graduating. The public school system works hard to help its students succeed, and there are all sorts of after-school extracurricular activities for them to get involved with.
Between its schools, its neighborhoods, and its proximity to Dallas, there are tons of reasons that Prosper could be a pretty solid place for you and your family to relocate to. You can find a job easily, whether in the suburb itself or in the city, and there are always fun and exciting things that you can do with your family on weekends and weeknights. Look into your options and see if Prosper could be a good option for your needs.