Total of 1 carriers in
Beaumont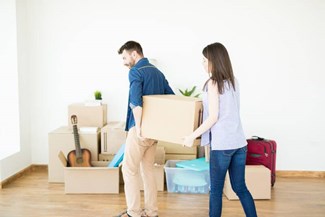 Beaumont Movers
Planning a move into or out of the Lone Star State? Moving can be quite the stressful event in your life, especially if this is your first big move to plan yourself. You've got to juggle the moving plans, the list of moving companies you're thinking about calling, moving cost, and so much more. It is not easy trying to do all of these things on your own!
While you will have to deal with most of the major logistical aspects of your move, you don't need to worry about the muscle behind it. If you're planning to use a moving company to give you a hand and make your move a little easier, then you've come to the right place. At iMoving, we have done everything in our power to make moving easier for everyone by putting together a network of some of the best moving companies you can find anywhere.
All of the companies that are a part of iMoving's network of cross country and local moving companies have been carefully background checked to make sure they are among the best moving companies. We want anyone who is planning a big move to have easy access to the very best movers, and to make it easy for everyone, all they need to do is find an iMoving partner moving company that best fits their needs and budget.
Whether you're looking for local movers or cross country moving companies, or if you need some special moving services for your move, then choosing an iMoving partner mover will be your best option if you want the easiest move possible. Our partner movers have been spoken of very highly by their past customers, and they go out of their way to show how much they care about a job well done at every job they work.
Moving Services in Beaumont, Texas
When you need some special moving services to make your move a little easier, you can count on our partner movers to give you the help you're looking for. If there's something you're needing, there's likely a service for it provided by our mover partners.
Full Packing Options: If you're disabled, retired, or just low on time and need some help in quickly getting all of your things packed up for your move, this can be an invaluable service. Your movers will pack up everything in your home for you, and even unpack it for you when you get to your new home.
Long Distance Moving: When you're looking for the best in cross country movers, the first place you should be looking is iMoving. Our partner moving companies who specialize in long-distance moving have all the necessary licensing they need from the US Department of Transportation as well as US states, and are fully certified to legally transport all of your moving boxes safely from state to state.
Local Moving: Looking at a move within 50 miles? That's usually considered a local move and you can count on our partner movers to provide you with some of the best prices and outstanding service to help you get your move out of the way as quickly as possible.
Special Handling: You'll be hard-pressed to find a family who doesn't have some sort of special item that has been passed down from generation to generation in their family. They can be older antique items that need some special care, or a uniquely shaped piece of furniture that may need some special attention as it is being moved out of your home.
Commercial Moving: Business owners planning a relocation of their office have a lot on their plates, and moving all of your business assets and equipment around can be a logistical nightmare. With help from a moving company that specializes in business moves, though, you can have your stuff in your new office in no time at all.
Simplify Your Move With Some Easy Moving Tips
Want to make your move as easy as possible? You can use some of these handy tips from professional movers to simplify things as much as you can. To help you itemize during your move, you can also use our handy printable moving checklist so you can sort through your things a little easier, and list them as you go. This is just one more way iMoving aims to help you move easier.
1. Have a designated container for things you want to get rid of
Set aside some sort of container, like a tote or even a trash bag, for things that you wish to donate or sell before moving day. Everyone in your home can add things to the pile, and when everyone has decided what they are taking with them and what they are getting rid of, you can either take the collection to a place like the Salvation Army or Goodwill or sell them in a yard sale or to friends to make some extra cash for your move.
You can use your moving checklist to mark any items off that you plan to get rid of.
2. Clean your new place before you move in
If you are able to manage it, try to clean your new home up before you move in, particularly the bathrooms and kitchen so they're ready to go. You want your new home will be nice, clean and ready to be moved in when the moving truck arrives.
3. Take pictures of your old home when you move out
If you were renting your old home, make sure you take photos of it before you leave so that you can prove any damages were not caused by you. If you took good care of the place during your time living there, you should be able to get your security deposit back, which will be even more spending money in your pocket when you get to your new town. 
All About Beaumont, Texas
What's waiting for you when you get to your new home in Beaumont? Don't let the fact that it's a Texas town throw you off, because this place has all the amenities of a bigger city, and even feels like one, too, thanks to its population of 118,428 folks living here since the last census.
You won't find any shortage of things to do in the area, with many things to love if you are a nature enthusiast. In Beaumont, you can find plenty of natural attractions to visit and marvel at, such as the Beaumont Botanical Gardens, which is an expansive public garden and conservatory. Here, you can observe all kinds of different flowers and plants, learn about them, and take photos of them. Anyone who is a fan of flowers will love this place.
What if you want to take the kids out for a day of swimming and fishing in the Great Outdoors? The Village Creek State Park should be your number one destination if this sounds like fun to you. Here, there are over 1,000 acres of land to explore, so whether you want to enjoy a day out on the water or a hike through the forest, this park will be a great choice to visit.
Folks who are interested in history might enjoy checking out the Spindletop-Gladys City Boomtown Museum, which is a complete recreation of an early 1900s town, showcasing Texas life at the height of the oil boom. If learning about local history is something you might like, then this is the place for you.
Beaumont has a slew of things that you will enjoy about living here, so if any of this sounds like something you can't wait to check out, then get packed up, choose the right movers for you, and get your Beaumont to move underway as soon as possible so you can come and see why so many people love calling this Texas city their home.