Total of
1
movers in
Kemah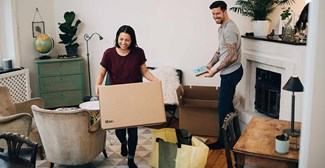 Kemah Movers
The hardest part of any task is knowing when to get started. The long task of moving from one house or place of business to another can be hard, and it can be very overwhelming to kick the move into high gear. That's where iMoving comes in. We're a facilitation service, here to help you get your plans moving into action.
We'll help you plan your move, first by connecting you with highly qualified, professional moving companies in Kemah. Every mover that we work with is licensed and subject to a comprehensive vetting process conducted by iMoving's own team of experts. This ensures that you only have access to the best Kemah movers. Whether you are moving locally, or moving long-distance, you'll be able to select a Kemah moving company that will have your best interests in mind.
No more rummaging through the reviews on countless moving sites, or relying on the iffy advice of a "friend of a friend". Instead, you'll have the best of the best movers at your fingertips to choose from. All our movers are background-checked, peer-reviewed, and guaranteed to show the utmost respect for your valuables and items.
They will get your job done, and whether they are Kemah long-distance movers or local moving companies, you'll find they will give you a job well done. Plus, you'll be able to use our company to find the lowest price for your move, and once all the details are settled, you'll know that the price is locked in.
A Sampling of Moving Services in Kemah, TX
Special Handling: Sometimes marking a box with the word fragile isn't enough and you need someone who really knows what they are doing. Precious antiques, valuable artwork and other pieces need to be moved, packed, and loaded by professionals. The movers in our iMoving network have those skills, and they will make sure your special valuables survive the trip.
Full Packing: While packing can be a fun way to stretch your creative muscles and play Tetris with your household items and boxes, sometimes it's not something you want to worry about. Movers can come in and pack up your items for you, keeping them secure for the move.
Local Moving: Moving to another part of the city is no less difficult than moving across the state. Hiring qualified and experienced local movers will make the trip easy and the move less of a chore for you.
Tips for Mastering Your Move
First, one of the best ways for getting your bigger items unpacked and easily inside of your home, is to take pictures. Generally, if something requires more than two or three steps to assemble or disassemble, then it's a good idea to take pictures of each step. The same thing goes if it has a lot of wires, small parts, or moving parts.
Second, use your own moving boxes. Boxes are everywhere, so borrow some from your local recycling plant. Get some boxes with your groceries or delve into the closet and put all those old shoeboxes to use. It's cheaper than buying your own boxes and you can save some old boxes from the recycling bin. You can even use old suitcases, laundry baskets, and other containers as boxes if you want to get really savvy.
As you pack up things like fridges, appliances, and other cooking equipment, managing your food can be helpful. Eat frozen meals, eat fast food, or manage your meals around perishable items. When you pack your items, then make sure to cover and wrap them up. Things like salt shakers, bags of flour or sugar, or other things that can fall over and make a mess are best sealed in plastic zip bags.
No one wants their food ruined by spills, or have ants or other bugs get into the food bags. So, make sure to tighten things up. Thinking like a grocer can make sure that you pack your food without the risk of spills or problems. Think light items on the top and heavier stuff on the bottom, and look up the benefits of paper and plastic bags.
Think outside of the box and soon you'll be packing like a pro, and once that step is done, everything gets much easier.
Things to Know About Kemah Texas
Kemah is mostly known for its boardwalk, one that brings family fun, good food, and shopping all in one place. Everyone can get on the boardwalk, as it's open daily and provides a great space to walk around and experience what Kemah has to offer.
Kemah also has several dining delights both in and around the boardwalk for you to partake in. Along with traditional fair food like funnel cakes, ice cream, and hot dogs, you can also find steakhouses, pizza, and a burger bar that serves one of the top ten burgers in America! Now, who wouldn't want to go to that? It really is one of the top ten burgers, so that restaurant has got to be doing something right!
For those with sea legs, there are plenty of boating activities that will allow people to get up close and personal with the water. The Kemah boardwalk marina has quite the fleet, and you'll be able to see the impressive collection. The marina even boasts that it has the third-largest fleet of pleasure vessels in the United States.
In addition to all these activities, Kemah is a very healthy and active city, with the boardwalk and several outdoor activities promoting time outside. If you are looking for a city that motivates you to start stretching your legs, then Kemah will be able to help you out. Plus, you can use it as an excuse to walk off the funnel cake.
For those who are moving to the city on business, then you'll be happy to know the city has a low unemployment rate. Several large industries such as manufacturing and retail offer a lot of opportunities for those who seek jobs and opportunities.
Kemah's got a lot to offer, no matter when or why you choose to make a move there.