Total of 1 carriers in
Carrollton
Element Moving & Storage
Carrollton

Carrollton, TX

4.00
10

Years in Business

0

Trucks

50

Workers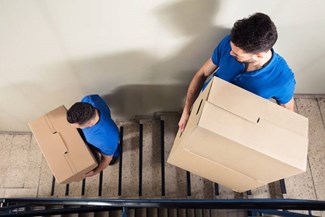 Carrollton Movers
You can let the process of moving to Carrollton completely take over your life, making you miserable; or you can let iMoving help make it one of the best moving experiences you've had so far.
If you're wondering what we do to ease the stress and anxiety of moving, it starts with our network of local movers. iMoving spares you from researching countless moving companies because we work with some of the best local and long-distance moving companies in Carrollton, TX. Each company that's a part of the iMoving network has been thoroughly evaluated against our strict rules and values.
Now when you grab a quote from our site, you can trust that the price of your move is coming from companies that know what they are talking about. Better than that, you're almost guaranteed to get the lowest price for your move because as companies look at the details of your move, they can see the price of local competitors and offer you a better deal. Our bidding system makes your business the prize to be won.
It's that simple when you let iMoving facilitate your move. Get a quote from the most trusted, highly-rated moving companies in Carrollton, choose one and start getting ready for your new home or apartment. We aim to simplify the moving process and protect your moving quote and money.
When you're no longer worried about whether or not you can trust a company, you can start the moving process faster and in a better state of mind.
Moving Services Offered in Carrollton
Full Service
When you opt for full service, you really can sit back and relax because the moving company takes care of absolutely everything. Most Carrollton moving companies, both long-distance and local, will pack up your things, load them, transport them to your new location, unload and then unpack everything.
Storage
If you're planning to move and need a place for your belongings, or if find yourself waiting for your new home or apartment to become move-in ready, moving companies can safely store your belongings.
Packing Services
For many people, packing is the absolute worst part of moving. If you know you have no interest in packing or unpacking your entire life, a moving company is happy to do it for you.
Local Moves
Moving to a new neighborhood in the same city or just a couple blocks from where you are now? A local moving company can get the job done in less than a day and will typically charge a flat rate based on time and manpower needed.
Moving Tips to Save Time and Money
Pack an essentials "kit": Think of this as your survival bag. Pack things that you know you cannot live without, such as your coffee maker, curling irons, gym clothes, and work clothes. The days leading up to the move and the week after will be much easier if your essential are all in one place.
Downsize: The cost of your move depends on either the weight of your entire shipment (long-distance) or the amount of time it takes to complete (local). Both are affected by the number of things you own because the more you have the heavier it will be or the longer it will take to move everything. Get rid of clothes, appliances, and furniture you no longer use. You can even sell some things and put that money toward your move.
Set up your utilities before you move: Instead of moving into a home that doesn't have internet, cable or hot water try moving into a home that has every utility you want instead. By doing a little work ahead of time, you can have a home that feels like it's yours and you can reward yourself with your favorite video game or TV show after completing the big move.
Use your own belongings as packing supplies: Instead of paying for bubble and shrink wrap, use your blankets and sheets to safeguard your glasses, dishes and vases. You can also stuff clothing into any gaps in the boxes you packed to keep things from bumping into each other.
Take measure of your moves: If some of your furniture doesn't fit through the door or hallway, it will need to be disassembled by the moving company, which costs extra. Take the time to measure your hallways and doors to ensure extra service charges don't get added to your final price.
What You Should Know About Carrollton, TX
Get ready for some lovely weather
A subtropical, humid climate awaits you. The coolest month is January and the warmest is July. There are about 230 days of sun to look forward to and most of the days are dry.
Dallas is just a drive away
Located less than 20 miles away from Carrollton is Dallas, and there's plenty to do and see. There's the Nasher Sculpture Center and Majestic Theater. If you're a fan of the NFL, the Cowboys are just a few more miles away in Arlington.
The cost of living is affordable, but it's definitely not low
Compared to the average place in Texas, the cost of living in Carrollton is 17% higher. This is no surprise as living in Carrollton is pretty desirable. You can find apartments at the average and some below, rather easily.
You have choices when it comes to education
If education is important to you, Carrollton is the right place to live. There are a number of highly-rated schools located there.
Downtown Carrollton is full of history
Go downtown to experience the very best of what Carrollton has to offer. You'll enjoy the patriotic town square and gazebo, the Chocolate Walk and the highly decorated area during holidays. The historic downtown is also where you'll also be able to find antique shops, cafes and get a break from non-chain restaurants.
Sandy Lake Amusement Park
This family-friendly park fits perfectly in with Carrollton's vibe. Kids are adults are sure to have a good time with the paddle boats, bumper cars, and Ferris wheel.
Cavanaugh Flight Museum
Just 12 minutes away from Carrollton, in Addison, is where you can find this museum. It's a unique place to visit and has a unique collection of aircraft from WWI, the Vietnam War, and the Korean War. If you ask in advance, you may get the chance to ride in some of them!
There's a lot to do and see in Carrollton, but you have to get there first. Let iMoving.com make the move an easy one for you and your family.