Total of 2 carriers in
Wichita Falls
Affordable Texas Movers
Wichita Falls

Wichita Falls, TX

5.00
7

Years in Business

2

Trucks

10

Workers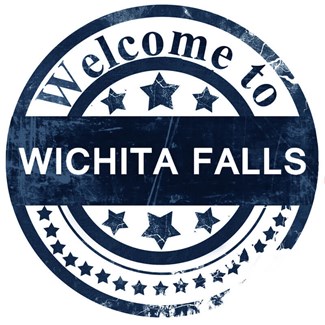 Wichita Falls, TX Movers
A former cattle ranching town, Wichita Falls has become a North Texas hub for performing arts, ballet, and outdoor activities. Known for its man-made falls and beautiful river walk, the city has a lot to offer its residents. But before you can enjoy all that Wichita Falls offers, you'll need to find a reputable moving company to help get you there.
The key to finding the best movers in Wichita Falls, TX is using iMoving. Our comprehensive moving platform saves time, money, and energy by instantly connecting you with top-rated moving companies in your area. We also provide free quotes and reviews from past customers to help you make an informed decision.
Check out how we can help you find the best Wichita movers for your upcoming residential or commercial transition.
How To Find the Best Local Movers in Wichita Falls, TX 
Local Wichita movers are a dime a dozen. But finding the best ones doesn't have to be a guessing game. With iMoving, you can instantly compare quotes and reviews from top-rated local moving companies in Wichita Falls, TX. In addition, all of our moving partners in the area are fully licensed and insured, so you can rest assured your belongings are in good hands.
Our mover profiles feature detailed information about their services, pricing, and availability. This way, you can be sure you're hiring from the best local movers in Wichita Falls, TX for your particular needs. Simply enter your move date and specific requirements into our platform, and we'll take care of the rest!
How To Find the Best Long-Distance Movers in Wichita Falls, TX 
Long-distance movers in Texas are required by law to have a valid USDOT number. This ensures they are properly licensed and insured to transport your belongings across state lines. All movers we work with at iMoving are fully compliant with these regulations.
We also take extra steps to verify the quality of our long-distance moving partners. In addition to their licensing and insurance, we check each mover's customer satisfaction rating and history of complaints. This way, you can be sure you're hiring from the best long-distance moving companies in Wichita Falls, TX for your upcoming transition.
Furthermore, hiring long-distance movers in Wichita Falls, TX directly on our online booking platform means you enjoy the protection of our money-back guarantee and binding quotes - so you won't be hit with unexpected moving costs or have to pay for services that weren't up to par.
What is the Cost of Movers in Wichita Falls, TX? 
Estimating moving costs for a Wichita Falls relocation requires understanding the many variables that can impact price. The biggest cost drivers are usually the size of your home, the distance of your move, and the services you request from your mover.
Local movers will be priced by the hour (usually around $65-$100), and long-distance moves that cross state lines or are more than 400 miles from the starting point will be quoted by weight and distance. The size of your home will also impact how many hours it takes the movers to complete the job, which will be factored into your moving cost total.
To get a better idea of what your specific move might cost, we recommend using our free moving cost calculator that helps you figure out exactly what moving services you require and the price you can expect to pay.
What To Expect When Moving to Wichita Falls, TX 
When it comes to moving to Wichita Falls, there's a lot to love. Founded as a trading post along the Chisholm Trail, this charming city has a rich history dating to the early 1800s. Today, Wichita Falls is best known for its beautiful scenery, friendly residents, and thriving economy.
Temperatures in the area can vary widely throughout the year, with highs in the summer reaching over 100 degrees. However, winters are mild, and snowfall is rare. The area also experiences a fair amount of rainfall each year, so plan your move accordingly. Other factors that could affect your move to Wichita can be found by reading our detailed moving checklist.
When it comes to finding reliable and affordable moving services in Wichita Falls, iMoving has been trusted by thousands of customers. Our team is available to help you with planning, organizing, and hiring the best movers in the area so you can enjoy a stress-free moving process.