Total of 1 carriers in
Agoura Hills
BBB Moving & Storage
Agoura Hills

Agoura Hills, CA

2.40
24

Years in Business

3

Trucks

2

Workers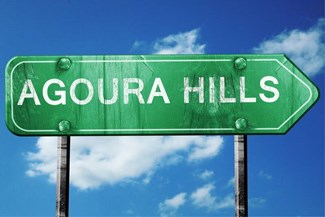 Agoura Hills Movers
Once you live in Agoura Hills south of Los Angeles in sunny California you will wonder how you ever lived anywhere else. If you're still wondering how to get physically there, here's some advice from the professionals.
iMoving is a different concept in moving. It came about because moving is stressful enough without having to deal with problematic local moving companies or long distance movers who just don't do what they say they will.
Almost everyone has some moving horror story and we felt that it doesn't need to be that way and founded iMoving. We have a nationwide reach of movers for any type of move across any distance. We have cross-country movers who will get you from Miami to Agoura Hills and we have local moving companies who will move you next door if that's what you need.
We have a simple idea – use movers we have checked out. We know that the companies in our network believe, like we do, in transparency, reliability and most importantly fair pricing.
The iMoving staff meets personally with our moving partners to check out how they run their business. So, when we recommend someone to you, you can rest assured they will do what they say they will and they will cost the amount they quote and not find a way to add on some extras at the end. Things can go wrong when you move, but you can reduce that risk with iMoving.
It is a simple process, you just have to tell us what it is you are moving and we will match your needs with local or long-distance companies that can do the job. Often you will have a choice of companies, but whichever one you choose, trust they will live up to our high standards.
Moving Services in Agoura Hills
It doesn't matter if you need a local movers to cross town or a cross-country moving company, we have partners that provide all the service types you need. A small sampling includes:
Moving companies that can provide packing supplies and buy back what you don't use.
Piano movers to get the baby grand into the new place safe and (pardon the pun) sound.
Storage facilities in case you are not moving out and in on the same day.
If you don't feel up to disassembling and reassembling large pieces of furniture, moving crews can disassemble it and put it back together at the new place.
Make a Move Easy With These Tips
How you pack can make the difference between an easy move and a difficult one. If you have ever seen the way long-distance moving crews pack you will see the method in their approach. Nothing is left to chance and they have rules they abide by all the time. You can take note of those and cut a lot of difficulty for yourself.
Get boxes, get lots of boxes. The last thing you need is to run out of boxes as you're coming to the end. That's the time when you don't need a trip to the store to get more. The closer you get to the date, the more time is precious. Get plenty of boxes, but get them from a place you can return them. Often you movers or local moving companies will buy them back from you if you don't use them anyway.
Don't forget the other moving supplies like tape and packing paper. Tape especially seems to disappear faster than you could ever imagine - make sure you have plenty on hand.
Plastic wrap is your friend in a move. Plastic wrap can do all sorts of fantastic things in a move. It is not the greenest of techniques so you might not be able to square it with your eco-sensibilities. But if you can – industrial-sized plastic roll is heaven. It helps to keep things together – if you take apart some furniture, for example, wrap the pieces together so you don't waste time looking for the desk leg at the new place.
The heavier the item the smaller the box. Follow this rule as if your life depended on it. Your back will thank you and the moving crew will too. Mark the box 'Heavy' as well.
What to Expect in Agoura Hills, CA
Agoura Hills has a laid-back California vibe. It is the gateway town to the Santa Monica Hills so you can expect to live the outdoor life. You're in the land of eternal sunshine so you will need to think of water as any responsible resident would automatically do, but it is a question of not wasting rather than being without.
A city is definitely a great place for families; the school system is good and there's so much to do for everyone. Agoura Hills is somewhat known for its horseback riding and of course, has all the hiking or mountain biking you can imagine. The surrounding hills are full of trails and you can be out there pretty much every day of the year if you want to. Take care, though, there are mountain lions about as well as an amazing range of local wildlife you might see as you hit the trails less traveled.
It's easy to get the impression that Agoura Hills is rather California-granola, but on the other hand, it makes sense to look after our resources. The city takes it seriously, so it is easy to get on board. There's a dial a-ride service that can help you get around without using your own car and still make it easy. You can be as green and as ethical as you want to be – there's always going to be someone who recycles more than you do.
Agoura Hills is an affluent community so you can bet there are great restaurants where the food is prepared to the highest standards, and the wine is Californian and the beer is all craft. You're going to be glad there are all those trails for you to hike off all the calories you ate yesterday night.