Total of
1
movers in
La Mirada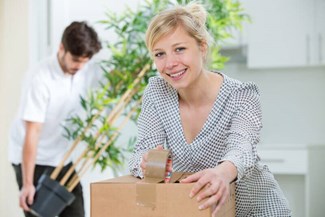 La Mirada Movers
Preparing for a move to California? You'll find plenty to love about California, especially the climate, the beaches, and the endless amounts of things to enjoy. This is evident right out of the gate in a city like La Mirada.
We get it if you're feeling the pre-move jitters, though, everybody gets them! Moving can make you feel a mixture of emotions, such as being stressed, excited, and nervous all at once. Of course, there are ways that you can make your move a little easier, helping take a little bit of stress off of you.
If you are planning to look for local or long-distance moving companies to help you pull your move off, then you will want to hire only the best to entrust your possessions with. When you want the best La Mirada movers for the job, iMoving has your back. We have assembled a network of some of the most trusted local moving companies in La Mirada to help people just like you move with confidence.
How does it work? You see, every single moving company we partner with is background screened thoroughly to ensure they are quality movers. It is important to iMoving that we work with only the best moving companies in the business because people who are looking for help moving need access to trustworthy movers that they can depend on to carry out the job efficiently.
All of the La Mirada California movers in our network of partners are trained and experienced in helping families move from a neighboring town or coast to coast. Our long-distance moving partners are fully certified and licensed to help you move your things from your current home to your new one. All of the moving companies we work with have also come highly recommended from previous customers, which speaks well about their work.
At some point in their lives, almost everybody has to deal with a big move. It is not fun, and it is often nerve-wracking, but it is usually necessary. At iMoving, we know that every move is unique, and every moving company should help people move with confidence. If you want to work with fully certified and trusted moving companies in La Mirada, then give iMoving partner companies a look.
Moving Services in La Mirada, California
You can make your move even easier with customized services from our moving partners. Whether you need all of your things packed up or you have some items that need a little extra care, these great local and long-distance moving companies have you covered.
Whole-home packing: Feeling down and can't pack up everything yourself? Maybe you live alone and don't have enough folks to give you a hand? Maybe you just don't feel like doing it yourself and would rather pay someone else to do it. Whatever the case is, iMoving partners can pack up everything in your home for you, so you won't even have to lift a finger.
Delivery services: Not planning on moving everything right away, but considering shipping the furniture, appliances, or some other items ahead of the big moving day? This is not a problem at all, as many of our moving partners offer delivery services, allowing you to have just about anything you need to be delivered to your new home, without having to move everything at once.
Storage solutions: Do you have some items you would prefer to keep in storage while the whole moving process is going on? This can be simple thanks to storage solutions offered by many of our moving partners. Your stuff will be protected, locked down, and in a climate-controlled environment.
Special handling services: Are you holding onto an old priceless family heirloom? Perhaps you have an older piece of furniture that needs some special attention? Whatever the case may be, you can trust our moving partners to treat your special items with the utmost respect.
Commercial moving: Moving your office to a new space? You can count on iMoving partners to help there, as well! Many of them offer commercial moving services to help you get all of your business's equipment packed up and loaded, and then moved safely to wherever your new office location may be. Your business will be back up and running in no time at all.
Simplify Your Move With a Few Pro Tips
Want to make your move even easier? We want to help you simplify your moving process as much as possible, so keep a few of these helpful hints in mind when you're organizing your move:
Keep a moving checklist handy while you are packing and organizing your stuff. You want to make sure everything is present and accounted for, and you can list and itemize some of the most important things by utilizing a moving checklist to help you make sure things are on track.
Don't wait until the last minute to choose and call your moving company. You want to have as much time in advance as possible so you won't be packing things up and trying to get everything together at the last second. That's why you should always try to get your movers scheduled at least two months before your projected moving day.
Do some of the important things the night before the big move. This includes things like filling the car up with gas, ensuring you have your essential items packed away in an overnight bag, and so on. Having some of these things done in advance will save you the headache in the morning, allowing you to focus on the more important aspects of your move.
What to Know When Moving to La Mirada
Like most places in California, La Mirada is a beautiful city with a temperate and comfortable climate. When your move to La Mirada is complete and you finally have time to explore your new city, you might be in for a nice surprise.
There is quite a bit to do in the city of La Mirada. Whatever you enjoy doing, there is a good chance that La Mirada will probably have something that will be right up your alley. For example, anyone who loves stage dramas and the performing arts will enjoy a visit to the La Mirada Theatre, while people looking to feel like a celebrity for the evening might enjoy checking out TNT Tours and Limo Services.
If, on the other hand, you prefer a quiet evening out in nature to reflect and admire the beauty of the world all around us, then you won't be let down by the natural attractions available for you to check out in La Mirada. You can take a walk and check out all of the swans in the ponds at Heritage Park, or you can enjoy the trails and the water at the El Dorado Nature Center.
Families will enjoy a visit to the Splash! water park, which is one of the best attractions in the area when the heat of the summer begins to settle into the city. Here, you will be able to have your pick of several water slides to careen down on your way to the deeper water below, allowing you to beat the heat and have fun with your family at the same time.
Speaking of local water parks, there just so happens to be another one in the area for your family to check out, if you want to experience all of the aquatic fun the area has to offer. The next water park you should be checking out is called Knott's Soak City USA, and it features a wide-open swimming area, along with several long water slides, much like Splash!
If you feel like having a meal and a laugh, head over to Beach Boulevard to check out Teatro Martini, the local dinner and comedy club. Local comedians and gut-busters from all overcome through to deliver their best punchlines, cracking you up while you also enjoy a delicious meal. Of course, you can have a drink with your meal and jokes as well, if you'd like!
People looking to catch a movie in the area will be happy to know that there are a couple of great options in the area. When you're ready to go check out the latest flick, you'll be able to have your pick between Starplex Cinema and Starlight Cinemas. Both offer friendly staff members, plenty of comfortable seats, and a wide selection of films to choose from year-round.
As you can see, there is plenty to do in La Mirada, and what's listed above is only the tip of the iceberg. You'll have a lot of exploring to do and lots of new things to check out once you get to your new home, and you'll see quickly why residents love living in this city. With enough time and enough looking around, you will most likely be one of the many people proud to call La Mirada home.