Total of
1
movers in
Redwood City
San Francisco Moving
Redwood City

Redwood City, CA

4.22
7

Years in Business

6

Trucks

10

Workers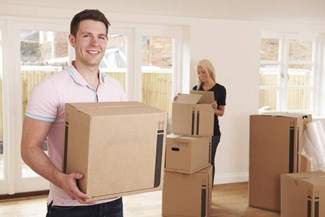 Redwood City Movers
Your upcoming move to Redwood City, CA is going to be tricky if you have to find the right Redwood City, CA moving company by yourself. Instead of doing all the work alone, use iMoving to book and manage every detail of your move.
iMoving's online platform makes it easy to plan local or long distance moves – from getting reliable quotes all the way to the last box being delivered to your new home. Our moving calculator gets you started. Once you submit the details of your move, you will see Redwood City moving companies. Choose the mover that is best for you and then book them right then and there!
When you book with us, expect a moving experience unlike any other. Here are just a few iMoving features that set us apart from other companies.
Total control: The planning and management of your trip is in your hands. We are simply here to make sure that any bumps in the road are quickly sorted out.
Payment protection: Every quote you see is binding. Once you've chosen a mover, they cannot make changes to your quote, only you can by changing inventory.
Service that is timely, professional and courteous: Our Redwood City movers are vetted and handpicked by us personally. We only add the best to our network, ensuring each one is insured and licensed.
Transparency: There will be no surprises for you throughout your moving process. From ratings and reviews to pricing, we provide real information to help you make the best decision for you and your family.
At iMoving, we will connect you with a moving company that has the storage, packing or moving service you need.
Moving Services in Redwood City, CA
Commercial Moving: Relocating a business is not an easy task, but the best commercial moves in Redwood City will make the process much smoother. They will have the tools and skills required to transport large equipment and secure sensitive data.
Local Moving: You'll find smaller trucks or teams when you are not crossing state lines. These local movers may have more limited equipment, but they will have you moved into your new home within the day. Keep in mind, however, that the definition of a local move can vary by state.
Storage: There are times when furniture and supplies are overrunning your space and need temporary housing. The service places your possessions in a storage space that can be rented for a monthly fee.
Long Distance Moving: When you cross state lines, you are going to need a long distance mover, no matter how short the distance is. They have the team, training, and tools needed to move a lot of stuff simultaneously. iMoving can assist you in finding the best in your area.
Use These Moving Tips for a Successful Redwood City, CA Move
The Golden Rule Should Be Observed
It is much easier to carry heavy items when they are in smaller boxes. Knowing this, you should hold off on throwing everything in larger boxes. Leave them for lighter items that are still difficult to carry individually.
Pack the Same Room in the Same Box
It may be tempting to put some bathroom items in a box that has living room items in it, but please don't. You will absolutely hate yourself when it is time to unpack. Putting items in the same box of the same room they come from adds instant organization.
Moving Day Should Be Packing-Free
There isn't one reason why you should pack anything on moving day. It is stressful enough as is, without running around doing last-minute packing. Have all your boxes packed prior to moving day, no ifs, ands or buts?
Keep Important Items By Your Side
Anything that you may need to access quickly and easily should be kept with you until you have finished moving. Things like cash, prescription medications, government documents, and jewelry should be placed in a box or suitcase, or even a fanny pack. You'll have a little more peace knowing you have these very important items with you.
Boxes Need Labels
It sounds easy, but the easy things are always the first to be forgotten. Labeling your boxes lets you know the contents of each box and where they belong in the house. When it is time to unpack, the process will be easier. Other household members will also know where things are instead of rifling through your things.
Last In, First Out
This is a nice little tip if you happen to be using movers. Let them know which boxes you are going to need ASAP at your new home. Movers will happily put those on the track last so they can grab them first.
Good Things to Know When Moving to Redwood City, CA
An unbeatable climate: Before WWI, German and US governments conducted tests to find out where the world's best climate was located. Redwood City won one of those top spots along with the Mediterranean and the Canary Islands. So on vacation, all you really need is a lawn chair and your favorite beverage.
Some real characters call this place home: In 2002, Dreamworks Animation left Palo Alto and make Redwood City it's new home. Since the move, the studio has produced hit after hit, including Shrek 2, Kung Fu Panda and Madagascar. Maybe the studio's success is due to the weather.
The name of the city is very accurate: This is one moniker that wasn't chosen on accident. Towering redwoods once covered the San Francisco peninsula and are still found easily to this day. A prime location to see them is Purisima Redwoods Loop – this trail passes through many of the imposing trees.
A shout out to old theatre: The Fox Theatre opened in downtown Redwood City during the motion picture crazy of 1929. It is currently going strong with live shows that range from Joan Rivers to Broadway. When you step inside, you'll be transported to the old days when it was an adventure to go to the movies.
A new downtown: The downtown area of Redwood City was revitalized in the 2000s. A massive development initiative transformed the not-so-impressive area to the can't-miss destination it is today. Restaurants, boutiques, theatres, and stores are waiting for you. This city has it all for a day or night on the town.
A gamer's dream city: There's a little company you may have heard of before: Electronic Arts. Yup, the video giant has headquarters right in Redwood City where hits like Dead Space, Mass Effect and Madden were produced.
iMoving has you covered when searching for the best Redwood City moving companies. We will get you to your new home or apartment so you can enjoy everything California has to offer. Get a quote and start today. You'll receive exactly what we promise: service that is transparent, professional and courteous.