Total of 1 carriers in
Santa Rosa
Aladdin Transfer Premier Moving & Storage
Santa Rosa

Santa Rosa, CA

3.85
30

Years in Business

5

Trucks

7

Workers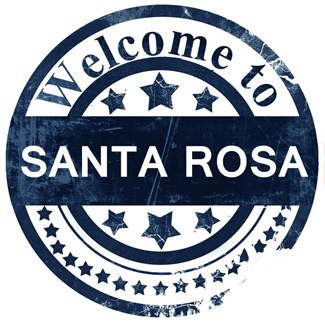 Santa Rosa, CA Movers
The largest city in California's famous Wine Country, Santa Rosa, CA is a one-of-a-kind place to live. For your one-of-a-kind Santa Rosa move, do yourself a favor and use our iMoving platform.
iMoving is here to make the process easier, as our moving portal allows you to securely search through the most reputable movers in Santa Rosa, CA, get comparison price quotes and book a move all on one easy-to-use website.
Hire the Best Local Movers in Santa Rosa, CA for Your Move
The iMoving platform is the ideal way to connect with local moving companies in Santa Rosa, CA. Our platform is 100 percent secure, regularly updated, and full of ways to help people making a Santa Rosa move.
We talk with reputable movers in the area, interview them in person, verify their license and insurance, and assess customer reviews every few months to ensure that all the moving companies we work with are still doing a stellar job for their clients.
Such vetting makes life a lot easier for our clients. If you are looking for local movers in Santa Rosa, CA, iMoving is the place to start. Sign up for our portal, search for movers near your zip code, sift through the results by moving services or estimated price, and then request binding quotes from the movers you find the most appealing.
When you hear back from the movers, you can sign a contract through our portal. If you have any issues with the mover, our customer service team is happy to help. You can even process your payment through iMoving and we will only clear the payment to the mover after you confirm you have had a positive experience.
Long Distance Movers in Santa Rosa, CA
The best long-distance movers in Santa Rosa, CA can be a challenge to find because you cannot always be sure about the validity of claims on a mover's website. iMoving takes away all that guesswork, as we properly vet every mover we allow onto our platform.
When you request quotes from long-distance moving companies in Santa Rosa, CA through iMoving, you can rest easy knowing they are the best in the business. They will offer competitive quotes and a range of useful services to make your relocation more convenient and efficient.
Moves across state lines are typically more expensive than local moves, which is why finding the right mover is even more important. Through iMoving, you can request binding quotes, communicate with movers, and even pay for their services after your long-distance relocation.
How Much Do Movers in Santa Rosa, CA Cost?
The challenge of hiring movers in Santa Rosa, CA is knowing how much they will cost. Many people are apprehensive about trusting quotes from movers, as companies can add charges when they are settling the bill after the completion of the move.
The best way to start figuring out expenses is to use our moving cost calculator. This handy tool will give you a good estimate of your moving costs that you can then use when asking Santa Rosa, CA movers for quotes. We only partner with movers that offer binding quotes to their clients. When you receive a binding quote through iMoving, you should not expect to pay a penny more, unless you request additional services on the day of your relocation.
If you want to bring down the cost of your move, you may want to downsize and sell some of your belongings and furniture. Another option is to pack everything yourself, and only ask the movers to drive and load/unload the moving truck.
Your Move to Santa Rosa, CA
To make sure you have covered all the bases, the smart move is to use iMoving's moving checklist. Our experienced team put the list together to help give our clients confidence that all the necessary moving tasks have been completed. When all the steps have been checked off, you can take a breath, relax, and start enjoying Santa Rosa, CA.
Historic Railroad Square is a great place to visit with the whole family, while you may also enjoy some Walking Tours of the city's art, historic sites, restaurants, and other attractions. If you are not opposed to a short car ride, you can likely find incredible wineries where you could spend an entire afternoon drinking, relaxing, and enjoying the view.