Compare Offers
What are You moving?
How does it work?
| | | | | | | |
| --- | --- | --- | --- | --- | --- | --- |
| Create Inventory | | Compare Offers | | Book Your Mover | | Bon Voyage |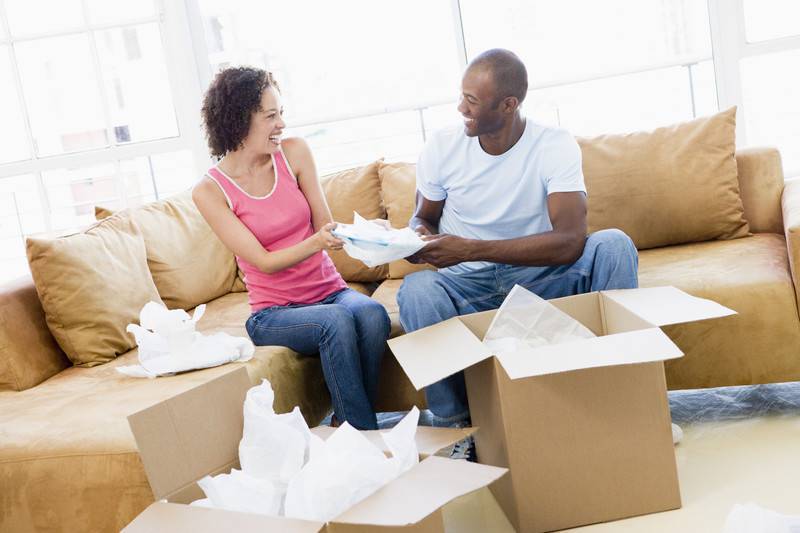 Temecula Movers
Planning a move to Temecula, CA? Are you looking at your to-do list thinking with dread that the day is rapidly approaching? We know all too well how that goes, and we are here to help make your move an easy and efficient one.
At iMoving, we believe that moving shouldn't be as stressful as it usually is for people looking to move to a new home or business location. Plenty of things in life are difficult, and moving doesn't need to be one of them. That's why your friends at iMoving felt compelled to put together a network of some of the biggest and best moving companies to help make your Temecula move super simple.
Your move will be simplified and made so much easier on you by choosing one from the best moving companies in Temecula that we partner with. You and your family will be treated with the kindness and respect you deserve, and your belongings will be treated with the utmost care and attention. We have thoroughly background checked and audited all of the Temecula movers in our network because it is important to us that all customers are fully satisfied by their experience.
Our movers are verified professionals, hand-picked by us at iMoving, and all of them have good reviews from past customers. Nothing speaks like experience, and our professional Temecula movers have that in spades.
Moving Services in Temecula, CA
Everyone has different needs when it comes to their moving process. Whether you need help with packing up your house, need to move a long distance, or even if you need storage solutions during your move, iMoving has got your back.
Take a look at some of the services our moving partners have to offer you.
Full Packing Options: Like everyone else, the thought of packing up your entire house probably fills you with stress and anxiety. You're not alone, and many moving companies know how big of a task packing is. That's why so many of our iMoving moving partners offer full packing services to handle all your packing needs for you, taking your mind off the stress and letting you organize other things.
Local and Long Distance Moving: Sometimes you're moving across town, and other times you're moving across the country. Whatever the case may be for you, you can rest assured knowing that iMoving movers are fully licensed and compliant with all state regulations. Our partners are fully certified and qualified to move your stuff across state lines or just down the street.
Storage: If you are in need of storage during your move, have no fear. Many of our moving partners offer climate and pest controlled storage options for you to utilize, letting you store your things with confidence no matter how long you need it stored for. You'll know your stuff is safe while you move, giving you peace of mind.
Special Handling: We all have some of those items that just require a little extra care. It could be a bigger piece of furniture, an antique, or just Grandpa's old guitar. Whatever the case may be, our iMoving moving companies offer services to help make sure your special items are treated with the care they deserve.
Commercial Business: Are you a business owner getting ready for a big move to a new location? iMoving has you covered, too. Our moving partners offer commercial moving services to move your business and all your assets to your new location with ease.
Simplify Your Move With Some Handy Moving Tips
At iMoving, we don't want you to stress about your move. From packing to delivery, we want you to be able to move with confidence. Take some of the stress off your move by using some of these handy expert moving tips.
Categorize your stuff
It can be tempting to just throw everything together while packing, but you will regret that when it comes time to unpack. Streamline your process by categorizing all your stuff. Put things in different rooms in the same box, and label them (for example, "Kitchen" or "Suzy's Room").
Protect your breakables
If you have fine china or anything else that can be construed as fragile, make sure you protect it. Use bubble wrap or packing paper to secure your breakables and ensure they don't fall out and break during the move.
Pack a separate bag for the essentials
Put things you'll need right away in an essentials bag. This will allow you to access to your most important things right away (phone chargers, laptop, tablet, wallets, etc.).
Good Things to Know About Temecula, CA
If you're getting ready to move to the fine town of Temecula, CA, you'll want to be well informed of all the things for you to do before you get here. Whether you're looking to enjoy some sunshine, grab a bite to eat, or do something fun with the family, Temecula has you covered with plenty of things for everyone to enjoy.
People who enjoy games and gambling will have all kinds of fun at Pechanga Resort Casino, offering plenty of games as well as golf and dining. Are you a wine connoisseur? You will find your own personal heaven at Callaway Vineyard and Winery, offering visitors tours, wine tasting, and the ability to purchase some fine local wines.
Want to have a fun day out on the lake? Look no further than Lake Skinner Park, an expansive park offering fishing and swimming to visitors on the beautiful lake.
If you're feeling a little peckish, there is no shortage of restaurants in Temecula for you to try. Seafood lovers will adore the menu at the Bluewater Grill. Looking for a sports bar to catch the game and have a bite to eat? Look no further than Yard House. Folks seeking a delicious steak will love the meats on offer at The Gambling Cowboy.
Temecula has plenty of things for you to enjoy once you get here. It doesn't matter if you're looking for a night out on the town, a fun place for the family, or just a quick bite to eat. Anyone looking for a taste of the California lifestyle without living in a huge city is going to love Temecula, and iMoving is here to assist with making your move an easy one.