Total of 2 carriers in
Glendale
Professional Moving Company
Glendale

Glendale, CA

3.82
8

Years in Business

2

Trucks

20

Workers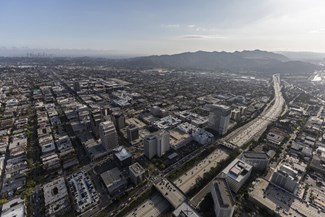 Glendale, CA Movers
Planning a Glendale, CA move is a big undertaking, but with iMoving's help, a move to this great historic location near Los Angeles can be much less complicated.
Finding the best movers in Glendale, CA can be the most daunting task of any big move, but with iMoving's selection of fully vetted, responsible moving companies and our simple, fast online booking service, you will be able to focus on other matters for the big move, rather than spending days finding the best mover for the job.
We only work with qualified, experienced, and reputable Glendale, CA movers. Look for moving services, compare movers, estimate moving costs and request binding quotes – all through the iMoving website.
How to Find Local Movers in Glendale, CA
iMoving is your best resource to use when you are seeking local moving companies in Glendale, CA. We partner with the most reputable local movers in the area, ensuring you have all the available options laid out in front of you.
Search for the moving services you require from local movers Glendale, CA - the iMoving platform allows for an easy comparison of the prices, availabilities, and other perks offered by the best movers in the area.
We take many factors into account when adding movers onto the iMoving platform. Every mover is thoroughly vetted, and we value professionalism, affordability, reliability, and kindness above all else. If you find a mover on iMoving, you can rest assured they are outstanding at their job.
Every mover that you find on iMoving is fully licensed and insured, ensuring you are in safe hands as you plan your upcoming Glendale, CA move.
Finding Long Distance Movers in Glendale, CA
Planning a long-distance move is not without hassle. The process can be fraught with anxiety and confusion, especially if you have not moved before. You may not be sure how to find the best long-distance movers in Glendale, CA, as there are so many companies that appear when you do a Google search for movers in your area.
No one wants to spend hours reading through reviews of movers, attempting to figure out which companies are licensed and reputable so you don't put your possessions and money at risk. iMoving takes away that hassle and risk, removing a lot of the tension and time-consuming elements of the moving process. You can use our platform to request binding quotes from the most reputable and affordable long-distance moving companies in Glendale, CA.
We know that moving over a long-distance means a lot of changes. Not only are you having to deal with leaving a place that you love, but you will have to make new friends and adjust to a new city in the coming months. Rather than adding to your plate, we want to alleviate your stress. That is why the iMoving platform is so easy and seamless to use.
How Much Do Glendale, CA Movers Cost?
Thanks to our state-of-the-art moving cost calculator and other tools, iMoving makes it extremely easy for you to understand how much you would have to pay for moving services. We only allow the most affordable and reputable movers on our platform, while we ensure they offer binding quotes that cannot be changed at the last minute.
When you request a quote from a mover through our platform, include as much detail about your move as possible. More details allow the mover to provide you with an accurate, binding quote for your local or long-distance move.
The total cost of a move depends on the distance, size, and other factors. Moving a one-bedroom apartment worth of belongings within California, for example, is a lot less expensive than relocating a four-bedroom house to New York.
Moving to Glendale, CA
Use iMoving's comprehensive moving checklist to make sure you are ready for move out day. Then, with the logistics sorted out, you will have time to start thinking about what to see and do in Glendale, CA.
Part of the Los Angeles area in California, there will be plenty for you to do when you settle in Glendale, CA. Between the Museum of Neon Art, Doctor's House Museum, and the Verdugo Mountains, you will have your fill of activities to enjoy.