Compare Offers
What are You moving?
How does it work?
| | | | | | | |
| --- | --- | --- | --- | --- | --- | --- |
| Create Inventory | | Compare Offers | | Book Your Mover | | Bon Voyage |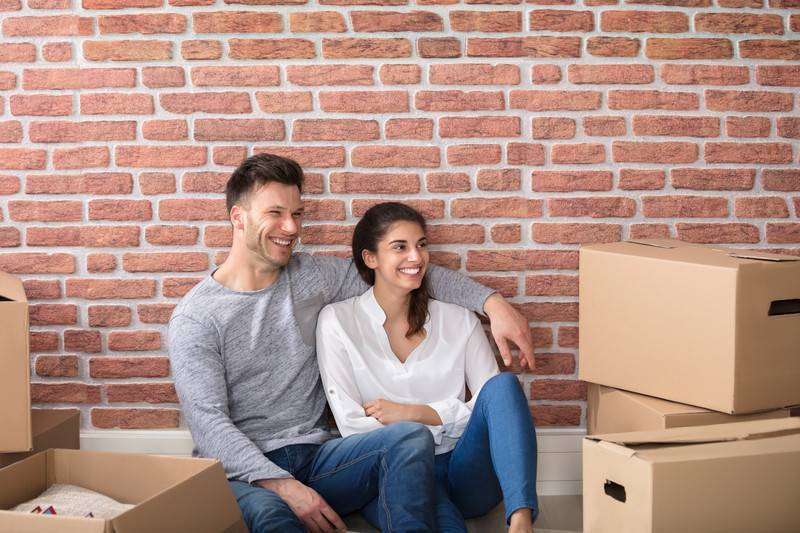 Valencia Movers
Are you getting ready for a big move to Valencia in beautiful and sunny California? You are in for a treat, as this town offers residents and visitors alike a cornucopia of things to get out and enjoy. The town and atmosphere are great, and you will have all sorts of fun things to check out once your move is complete.
When planning a move to Valencia, you're going to want a great moving company to help you get to your new home with all of your stuff in tow. This is where iMoving comes in. You want your move to go off smoothly and with no problems, and iMoving shares that vision for movers all over the country. This is why we have assembled a network of the best local and long-distance moving companies around.
Our iMoving mover partners have all been thoroughly reviewed and background checked to make sure they are the best of the best, and each moving company has come highly recommended with glowing reviews from previous customers. Nothing says more about a company than a happy customer, and iMoving is happy to bring people planning a move the best and most professional moving companies in the business.
If you are planning a move to Valencia, you are going to want a trusted Valencia mover to help you out. Luckily, this isn't a problem with iMoving, as all of the local and long-distance moving companies in Valencia that we invite to our partnership are the best and most reliable movers in the game. Just select one in your budget that offers the services you need and your move will be underway.
Moving Services in Valencia, CA
Our iMoving partners offer more services than just getting you and your stuff from point A to point B. They also offer a variety of services such as packing up your whole home, moving your long distance or local, and even storage solutions.
Full Packing Options: Do you look at your home and all of your possessions before a move and get filled with dread at the notion of having to pack everything up by yourself? This is a completely normal reaction to this huge task, and it is something nobody wants to have to do alone. Lucky for you, many of our mover partners offer whole house packing solutions so you don't have to worry about it.
Storage: Sometimes when moving, you need certain items stored away during your move. You will feel secure knowing that most of our mover partners offer climate and pest controlled storage solutions for their customers, whether they need to store something before, during, or after the move, our iMoving mover partners have you covered.
Local and Long Distance Moving: There are all kinds of different rules and regulations legally when it comes to hauling things long distances. Rest assured that the long-distance carriers iMoving works with are fully equipped, licensed, and perfectly qualified to move your stuff anywhere – even internationally. For local moves within 50 miles or so of Valencia, it's usually best to go with a local mover.
Commercial Moving: Sometimes, as a business owner, you find lucrative opportunities in other locations. Should you choose to move your business elsewhere, you can count on iMoving moving companies for your commercial moving needs. The Valencia movers we partner with that offer commercial moving services are very capable and can easily handle the complex logistics involved with business moves.
Special Handling: Do you have something like an antique piece of furniture or an old family heirloom that may need a little extra special attention when it is time to move? This isn't a problem for iMoving movers, as many offer special handling services to help with any special items you may have that need a little extra care when being moved.
Move With Confidence With These Expert Moving Tips
Sometimes, a little extra wisdom from the professionals can go a long way in helping simplify something for you, and that couldn't be any more true than when moving. Check out these pro moving tips to help you move with ease and confidence.
Resist the urge to cram everything in as few boxes as possible: The temptation may be strong to overpack and use as little boxes as possible, but boxes that are overpacked can easily break and be too heavy. Pack lightly, making each box easy to lift so you aren't straining yourself. You may have a bit more to move around this way, but your body will thank you later.
Bundle up your breakables: Keep all of your fragile items together, and line their boxes with newspaper, bubble wrap, or even blankets to give them extra layers of protection.
Save space when packing your clothes: You can use space saver bags or tote tubs for clothes, making extra room for bigger things in the moving truck.
Check Out Valencia!
So, you're moving to Valencia. You're going to be in one of the most exciting towns in California, and as such, you'll surely want to be checking out all the fun things your new town has to offer you.
There are plenty of things for the whole family to enjoy in Valencia. One of the biggest destinations for families all around and near Valencia is Six Flags. You can take your whole family for a fun day in the sun, enjoying all the rides and amusements that Six Flags has to offer. You can enjoy all the rides and thrills of the Six Flags Magic Mountain amusement park, and then you can cool off at the Six Flags Hurricane Harbor water park. This is one of the attractions that draws families from all over California to Valencia.
There are plenty of delightful destinations for when you're hungry, too. If you're feeling like trying some local seafood, you should look no further than Fish Tail Grill and Poke, an Asian seafood restaurant with a chill down atmosphere. Lovers of Japanese food and sushi should check out Temakitto, and Mediterranean food fans should look no further than Olive Terrace Bar and Grill to get their fix.
There are all sorts of fun things for your family to do and all kinds of delicious restaurants to check out, and these are just a few examples of some of the amenities you'll find in your new town. Valencia has something for everyone, and half the fun of finding these destinations is to go out and look for them.
You'll be able to do all this and more when your move to Valencia is complete, so get in touch with an iMoving moving company today to get the ball rolling on your move!