Total of 1 carriers in
Calabasas
Presto Logistics
Calabasas

Calabasas, CA

3.32
10

Years in Business

14

Trucks

25

Workers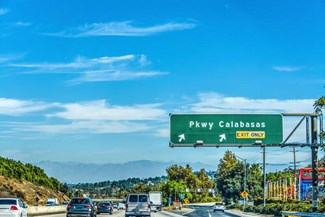 Calabasas Movers
There are a lot of reasons to move to Calabasas, CA not least of which is the climate. But as it is just 30 minutes away from Los Angeles, so it is better to go in with your eyes open. Moving is supposed to be up there with death and divorce as being one of life's more stressful events.
At iMoving, we just don't buy it anymore. Moving doesn't have to be that stressful. In this age of caring for the customer, there should be a better way to do things. We hope you'll agree we have come up with a better way to move.
Instead of spending hours on the phone and interviewing dozens of Calabasas moving companies and then going on gut feel for which one is the best, we think we have found a better way to get the perfect local movers.
All you do is gather a rough inventory – not even a detailed one – we will then match your inventory to the right sort of moving company. We won't suggest one of the big cross-country moving companies if you're just crossing town, for example. Then you can select the one that feels right to you.
Our goal is to take away the what-if factor. What if they don't turn up on the day because a better job came along? What if it costs more than they said? iMoving believes moving is hard enough without adding worry on top of it.
So we hand-pick all of the long-distance moving companies we work with. We mutually agree upon a code of service that centers on fair pricing and professionalism and we literally go to their business and check it out for ourselves before they join the family.
This is how moving should be – really there shouldn't be any other way.
Moving Services in Calabasas, California
As a one-stop shop for all things moving, iMoving makes sure that you can get the full range of moving services from our partners. A sampling of the services includes:
Residential and commercial moves: Most of the Calabasas movers we work with can handle any type of residential move, but for a business move you'll want a company that has experience with commercial relocations.
Car transport: If you need a long-distance moving company to take your car from east to west, we know the people to get it done right.
Artwork and fragile antiques: Moving precious things can be worrisome. Some of our partners can arrange wooden crates to transport them safely.
Packing: Movers have the crews and equipment to pack all or just part of your possessions. Have them just take care of the china and crystal or absolutely everything, either way, there's a Calabasas moving company that can do it.
Ways to Make the Big Move Go Smoothly
Moving time is the worst time to approach willy-nilly. If there is one time in your life that you have to be ahead of the game, this is it. The more organized you are the better the move will go.
They say don't sweat the small stuff, but this is one time when attention to detail will help and not hinder. For example, if your cross-country mover has no place to park when they get to the other coast you're going to be in deep trouble. Making sure you have that dealt with before you set off will take a lot of the stress out.
Here are some other things that will take the pressure off.
Think about the utilities well in advance. Gas and electricity are obvious. But in addition, you also need to think about the internet. If you have a security system you will need the internet from day one. You will have to deal with routers and may have to return them to the Internet Service Provider before you leave, so build that into the plan.
If it is a local move you might be able to keep the same service providers but check out their websites. They are all good about handling moves and are prepared to help. Often you can do the entire thing online. But take a quiet moment well in advance. The last thing you need is to be on hold listening to the inane music piped at you while you wait to talk to someone who won't be able to help you at the last minute. These things take days.
Don't forget to notify the Post Office. This is something you can do quickly and easily online.
Things to Know Before You Move to Calabasas, CA
There are advantages and disadvantages to being 30 minutes from Los Angeles, and you should know upfront about the big one: The traffic! Calabasas like lots of other places has plenty of traffic. You need to get used to the idea because you're not going to beat it – the only option is to do like the rest of the city and build it into your life.
With that over, there's a lot to be said for Calabasas.
For a start, it is cooler than nearby Woodland Hills or Sherman Oaks. That is a relative observation of course, but still, it can get quite cool at night and in the winter, you might need a sweater every now and again.
Next, the anti-smoking laws in Calabasas are really strictly enforced. You might see that as a blessing or as a curse, but either way, don't be surprised when you get there. No smoking, no kidding is the mantra.
Calabasas is a diverse community – you're going to find modest houses sprinkled in and among some palatial spreads. The effect is you get a whole panoply of social strata and a real mix in the community. You might be neighbors with someone famous and then again maybe not. But the community is close-knit and united in maintaining the city as an entity with its own character – not just a suburb in the sprawl that is LA.
Parents will be happy to know that as a school district there are a lot of choices and most of them are well rated. They stand up well in comparison with other top schools in the nation. Not surprisingly there's plenty of Spanish education in the city too. You can attend full immersion classes, but even day to day you'll pick it up.