Total of 2 carriers in
Stockton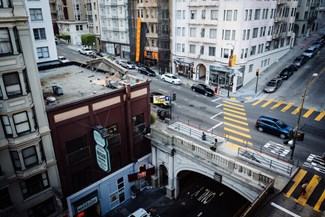 Stockton, CA Movers
iMoving is a fast and easy-to-use platform that will help you find screened and handpicked movers in Stockton, CA. All you need to do is put in the details of your move, and you will be able to read reviews, compare prices, and make a booking, all in a few clicks. Each move also comes with our premier payment protections so you only pay exactly what is agreed upon at the outset.
Stop dealing with all of the issues you get with standard movers like late service, rude staff, price increases, and more. Instead, use iMoving to find the absolute best movers operating in the Stockton, CA area. We make it easier than ever to get started, contact us today or begin the online booking process now!
The Top Local Movers in Stockton, CA
iMoving is dedicated to offering something different in the moving world. We have put a great deal of time and effort into building a modern system and in finding local movers in Stockton, CA that can live up to our exacting standards. We ensure that every single mover we partner with is licensed and insured, and we personally vet each and everyone before allowing them to work with you. We are setting a whole new standard in the moving industry.
If you are looking for local moving companies in Stockton, CA, stop aimlessly searching Google and instead allow iMoving to link you up with the best moving professionals in your area through an easy-to-use and highly secure platform. There has never been a better way to make a local move in Stockton, CA!
How to Find Long Distance Movers in Stockton, CA
Finding the right long-distance movers in Stockton, CA requires locating a company with the right combination of price, reliability, skill, and overall transparency. You want to be sure you are working with movers who will not add on hidden fees when it suits them and who will get the job done in a timely fashion. Suffice to say, balancing all of these needs can be a real challenge. Luckily iMoving has made the difficult part easy and helps you to find the absolute best long-distance movers in your area.
With our online booking options, you can get started right away and have movers booked in only a few minutes, it really is that easy! Put in your information, check out your options, and make selections. It can be as detailed or as simple as you are comparable with.  Simply put, iMoving is the best solution for sourcing the best moving professionals when you need long-distance moving companies in Stockton, CA.
The True Cost of Movers in Stockton, CA
Finding the true cost of a move is a lot more complicated than many moving companies like to let on. Many people have made a move in the past only to find out that the costs included extras like parking fees. At iMoving we add together all of your travel expenses, inventory, and packing costs to give you an exact fixed price that cannot be changed unless you choose to update your job.
We also have a sophisticated moving cost calculator so you can figure out ahead of time what a move will roughly cost, and to ensure that each trip is priced fairly on your behalf. When you work with iMoving you can be sure you are always paying a fair and competitive price for the best movers in the Stockton area. Stop paying more than you need to and contact us today!
Things You Need to Know About Moving to Stockton, CA
We are happy to help residents move near the best locales of California's Central Valley. Residents love local areas such as the Oak Grove Regional Park, the Haggin Museum, and Micke Grove Zoo. However, moving to this area of California requires knowledgeable experts who understand the logical requirements, costs, and personnel these moves entail.
When you need a partner to help you get through your moving checklist, there is no better service than iMoving. We are proud of the service we provide in Stockton, CA and strongly believe in our role as community members. When you need to make a move in or around Stockton, CA, iMoving is here for you!