Total of 1 carriers in
Newark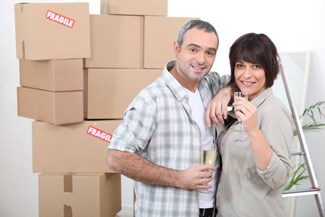 Newark Movers
Anyone planning a move probably isn't looking forward to all the time spent on the phone making plans, researching local moving companies that are going to work with their budget, figuring out when their move is going to happen, and everything else. It is a long process, but one that is well worth it in the end, getting you set up with your new home and a brand new city for you to enjoy.
Whether you're moving for work or just because you needed a change of scenery, there is a lot to love about the city of Newark, and of course, plenty to love about the state of California in general. If you're ready to be soaking up the California sun and settling into your new life as soon as possible, then it is time to begin looking for the best Newark, CA movers for the job.
You don't need to worry about having to sort through online reviews and decide which movers are the most trustworthy or most reliable. Your moving pros at iMoving have done all of the heavy liftings for you and put together an entire network full of the best moving companies in Newark, both for local moving or long distance moving.
What makes working with an iMoving partner company so great? When you let iMoving facilitate your move with one of our partner moving companies, you get the knowledge that every moving company in our network has been thoroughly vetted and background checked to ensure they are only the highest quality movers.
We want to work with only the best movers so that people who choose to work with one of our partners receive the best service in the industry, helping them move easily and confidently. That's something to smile about!
All of our Newark mover partners come with years of experience and much dedication to their craft. There is a reason these companies have built successful moving companies from the ground up, and that is because they put in their best work and do everything they can to please their customers. All of these companies believe that a smile on a customer's face is worth a thousand words, and they take pride in knowing they are helping you make your move just a little easier.
When you're ready to get your move underway and want to know you're working with the best, then you can count on one of our moving partner companies to help you get the job done.
Moving Services in Newark, California
Of course, a quality moving company offers some quality services. This is doubly true when you are working with an iMoving partner company because most of our partners offer all kinds of services to help make your move even easier and more convenient.
These are just a few of the services you can expect to find when working with one of our partners.
Storage services: Do you need to store some things away while you're getting your move sorted out? You can find various storage solutions from many of our partner companies, each with its own benefits, like climate and pest-controlled storage environments, or 24/7 access to your unit.
Long distance and local moving: Whether you're moving to Newark from another city in California or coming in from out of state, you can count on iMoving partner companies to help you get your move completed. All of our partners are completely certified and qualified to help you move, no matter how many state lines you need to cross on your way to Newark.
Full packing services: Are you looking at all the stuff in your home with dread, knowing you're going to have to sort through it all and pack it all up? This isn't something you'll have to deal with if you choose this service from one of our partner companies. Your movers can pack all of your stuff for you, taking that much more work off of your plate.
Loading and unloading services: If you're renting a truck, you can get assistance for packing the truck. Loading up furniture and heavy appliances can really wear you out, but you won't have to worry about it with this service. They can take on the job of loading and unloading your stuff from the moving truck for you, yet another heavy job off your shoulders.
Delivery services: What if you don't want to load up all of your stuff at one time? Is it even possible to ship items beforehand to your new home before actually moving? Not only is this possible, but it is common, and our moving partners offer it up as a service to their customers. Whether you need to ship some furniture, some expensive electronics, or even some kitchen appliances before the moving day actually gets here, these delivery services will be able to get the job done for you.
Pro Moving Tips
Some of these services can really simplify your move, but so can some of these helpful tips from iMoving! Keep them in mind while you're getting things together for your move.
Are you moving your whole family? To make sure your stuff doesn't get mixed up with each other, make sure everything is sorted and labeled with its owner's name. This will help everybody keep their possessions together, as well as simplify the process when you get to your new home and get ready to begin unpacking.
Try to get your moving supplies well ahead of time. You can even get many moving supplies, such as boxes, for free! All you need to do is get in touch with retail outlets during stocking times and ask them to save some empty boxes for you. Most businesses will be more than happy to be rid of them. You can also find some moving supplies exchanges through moving services online, such as U-Haul's exchange program for packing supplies.
Make sure you're well rested on moving day. It might seem obvious, but a lot people dealing with a big move wear themselves out quickly while the process is going on. Make sure you get plenty of sleep the night before your move so that you can perform in peak conditions while everything is going on.
Check Out Everything You Can Do in Newark, California
Once you have everything sorted out with your Newark movers and have a moving day scheduled, all that is left to do is get everything together and wait for the big day to arrive. While you wait for that time to come, you might catch yourself pondering some of the things you want to do when you arrive in your new town and get everything unpacked.
Of course, if you want to make some plans ahead of time, then you need to know some of the things on offer for residents to enjoy in Newark. Luckily, people who reside in the city never find themselves without something to do, and you might be surprised to find that there really is something to fit every taste here.
Since this is California, the home of Silicon Valley, you have to pay some homage to the geniuses who helped pioneer the digital age we are now living in. You can do just that right here in Newark by checking out the Computer History Museum. Here, you can learn about some of the oldest inventions in computing, as well as the minds behind them.
Speaking of museums, there is also something special in the area for people who love arts and crafts. If this sounds like something that might interest you, then you will love a nice visit to the Museum of Craft and Design. While you're diving into the past, you can also expand your mind by checking out the Peralta Hacienda Historical Park.
If you're a fan of whales, you can see some in person by checking out Sea Goddess Whale Watching. This can also be a great opportunity for the kiddos if they haven't seen a whale up close and in person before.
If you want to see some of the locales up close and in person, you might enjoy Skyline Sightseeing, which shows you picturesque views of some of the most gorgeous scenes in the area. You can be sure that almost any picture you take on this little expedition will be worthy of being turned into a postcard and mailed out to your family!
You don't have to worry about being bored in Newark. In fact, you'll probably make yourself tired just trying to take in half of what the city has to offer in a short amount of time. No worries, because once you get moved to Newark and are all set up, you will be able to hit the streets and soak up everything Newark has to offer you.
Buckle up and get ready, because once the moving process is done, then the hard part is over. Afterward, you can sit back and relax, and then begin to explore and truly enjoy Newark.