Total of 2 carriers in
South San Francisco
Universal Movers
South San Francisco

South San Francisco, CA

4.20
10

Years in Business

4

Trucks

6

Workers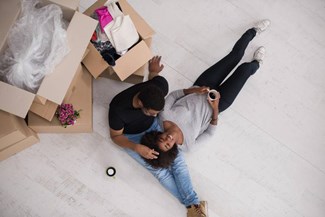 South San Francisco Movers
Are you tired of researching moving companies in South San Francisco and not knowing what the best choice is? This is an issue that many people face when it's time to make a change of residence and relocate. Moving with the right company can make the process easier or much more difficult, depending on who you're working with and what needs to be moved.
iMoving takes away the uncertainty of working with movers in South San Francisco. The companies listed on our website have been put through a very thorough verification check to ensure that they are professional, dependable, reliable, trustworthy, and experienced. We also make sure that they have all the legal paperwork needed to move your items in accordance with state and federal laws.
iMoving has revolutionized the moving experience by making it easier than ever to get all the details of your move handled on our website. Users only need to fill out some information about the move and the items that will need to be moved in order to get an accurate price quote. You can even add special items, such as large items, to see how much they will cost to move.
Planning your move has never been more simple. You can create an inventory of all of your items, making it much easier to keep track of everything and make sure that it gets to your new home in one piece. With iMoving, you can be sure that your belongings will be in the hands of licensed professional movers in South San Francisco that you can trust to do the job right.
Moving Services in South San Francisco, CA
Pack the home with professional help: Packing up years' worth of memories and shopping trips can be a lot without help. Many of iMoving's partners provide packing services to get your belongings sorted, carefully packed and on the moving truck with ease and precision.
Keep items safe in storage: If you need storage for any belongings during your move, you can find a moving company with units that are secure, temperature-controlled, and free of pests and other things that could harm your items.
Move locally or make a long-distance move: Whether your move is just down the street or across the U.S., our local moving companies in South San Francisco will make sure your belongings arrive with no delays and no damage.
Commercial businesses are relocated with precision: Handling a commercial move requires expertise that not just any moving company can provide. You'll find South San Francisco movers at iMoving that are specially trained and equipped to handle commercial moves.
Moving Tips
Moving involves taking care of a lot of tedious details and it can be easy to feel overwhelmed and stressed. To make moving easier, let's look at some tips for packing and getting into your new home.
Create a to-do list. The organization is the key when it comes to making your move a success and staying on top of all the little details that go into moving. To make things easier to keep track of, it's recommended that you create a to-do list with every important task that needs to be accomplished. You can make it easier by designating tasks for certain days and having a schedule.
Get boxes from local stores. Stores receive lots of deliveries and will often have boxes that are thrown out at a later date. Pay a visit to any of the nearby stores, like grocery stores or liquor stores, and ask if you can grab some boxes to save money on your move. Recycling saves the environment as well, so you'll be contributing less to waste and avoiding extra expenses on moving supplies.
Use the original boxes for electronics. While it can be annoying to keep those boxes stored away, the original packaging for your electronics can come in handy when moving. Whenever possible, use the original box to transport these items and keep them as safe as possible. Even if you're only moving 20 minutes away, a lot of damage can occur to fragile and sensitive electronic items when they're packed away just like everything else.
Schedule times for disconnections. You should get in contact with your service companies and make sure that all of your services are either transferred to your new home or canceled completely. You may be able to pause services as well, depending on your provider and their policies. Speak with your gas, electricity, cable, and internet providers no later than a week before your moving date.
Things to Know About Moving to South San Francisco, CA
Moving to a new city can be intimidating. Getting to know more about the area of your new home makes it easier to transition and allows you to prepare for anything that may come up. In South San Francisco, you'll find a pleasant environment and a lovely community of individuals that call this city their home.
A Diverse Community
South San Francisco, CA is a melting pot filled with individuals of all different ethnicities and cultures coming together in this urban area. Most residents are homeowners, so they've been in the area for years and have grown to become part of this small city located just south of San Francisco. There's plenty of restaurants to try, giving you a taste of the culture that surrounds you.
A Small Town Vibe in "South City"
While South San Francisco, or South City, is just 10 minutes away from San Francisco, it's an entirely different atmosphere. In South City, the sense of community is strong, and it seems as though everybody knows each other. You can find plenty of places to eat and hike while relaxing with friends or exploring the town on your own or with loved ones. The people show respect and you won't need to worry too much about violence or crimes taking place in the area.
Get Involved
There's a lot of opportunities to interact and participate in activities in South City. Families can enjoy the multitude of parks and open areas with scenic views and beautiful wildlife. The city has invested in beautification projects, leading to a much stronger sense of community as a whole. There are volunteer opportunities to get to know the city in a more personal way and help make it a better place. There are also plenty of educational opportunities, such as scholarships, sponsored field trips, competitions for students, and more.