Total of 1 carriers in
San Mateo
White Red Moving & Storage
San Mateo

San Mateo, CA

3.82
5

Years in Business

3

Trucks

6

Workers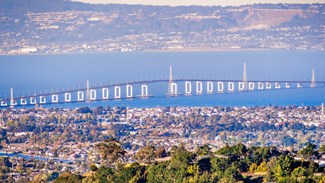 San Mateo, CA Movers
Moving is always stress-inducing, but San Mateo, CA is a great place to live, and the city's proximity to San Francisco and the wider Bay Area makes it even more appealing. Take the stress out of your San Mateo move and take advantage of iMoving.com. We can make the move so much easier that you may even enjoy it!
iMoving.com is a secure online portal where you can connect with, hire and pay movers in San Mateo, CA to service your upcoming relocation.
Whether you are planning a local move in San Mateo, CA, or a long-distance move, iMoving can help you find the perfect movers for the job. We take away all the hard work of hiring movers, ensuring you can spend your time on other matters ahead of your big move.
Finding Local Movers in San Mateo, CA
With the help of iMoving, you can find the best local moving companies in San Mateo, CA within minutes. A process that could otherwise take hours is reduced to a few clicks, as we do all the work in the background.
The iMoving team works only with the best movers in San Mateo, CA and across the United States. We connect with movers, request their license and insurance documentation, read reviews and speak to their recent customers, and conduct an in-person interview. Our rigorous process ensures only the best movers are allowed on our platform.
Take advantage of the work that our experienced team has done, and use iMoving.com to find and hire the best local movers in San Mateo, CA for your job.
How to Find Top Long-Distance Movers in San Mateo, CA
One of the challenges of coming up with a short list of long-distance movers in San Mateo, CA that can do your move, is knowing which ones are reliable. A quick Google search shows countless companies offering moving services, but there is no indication if said company is licensed, insured, experienced or reliable.
Such information is only found through painstaking research, which is why iMoving is the best way to secure a company for your upcoming move. Rather than stressing about your relocation, iMoving allows you to quickly shift your attention to other matters.
You can send quote requests to a few long-distance moving companies in San Mateo, CA thorough our portal, and they will get back to you within a few hours. Provide details about your move to the company, and they will send you an accurate quote.
Be sure to explain the distance involved in your move, how many belongings you are relocating, and whether you require the movers to pack and unpack your possessions.
What is the Cost of Movers in San Mateo, CA
Most people want to save money when they are moving. Use iMoving's handy moving cost calculator to help you understand how much your move will cost. Then get a detailed picture of the expenses by connecting with movers through iMoving.
Provide the mover with every relevant detail of your move, such as your floor, whether there is an elevator, how many heavy or large objects are part of the move, and the precise level of service you require.
Movers in San Mateo, CA charge is less for moves that only involve loading, driving, and unloading. If you are willing to pack and unpack your belongings, you can save money on the overall expense of the relocation. Those who need the convenience can hire full-service movers, who will take care of everything related to the move.
What to Know About San Mateo, CA
Save some time for exploring San Mateo, CA by using our moving checklist. We've done all the work to put together a comprehensive list of moving tasks, and after you tick off all the jobs, you will be ready to take a break and enjoy the city or venture out into other parts of the Bay Area.
If you want to stay closer to home, you can check out Coyote Point Drive or CuriOdyssey science center. You could take a BART to San Francisco, where you can explore classy restaurants and bakeries, shop at high-end stores, or check out the views by the Golden Gate Bridge.
Allow iMoving to help with your upcoming relocation, and ensure that you have more time to spend enjoying yourself in San Mateo, CA after the move's completion.