Total of 1 carriers in
Salinas
South Bay Moving System
Salinas

Salinas, CA

5.00
4

Years in Business

8

Trucks

12

Workers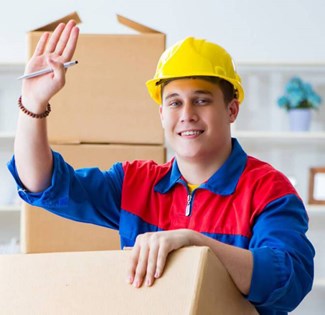 Salinas Movers
Anyone planning a move to the gorgeous state of California has plenty of reasons to be excited. If you're planning a move to Salinas, you should be excited, because you've chosen a city that has many things to offer the people who call it home.
Of course, the first thing you need to do is actually get your possessions to the new place in Salinas before you can begin enjoying the town. To get your move underway quickly and efficiently, you're probably going to need to consider getting a hand from a Salinas moving company and perhaps avail yourself of some of the extra services they provide.
Thankfully, you don't have to go wandering across the far reaches of the internet to find a great, trustworthy moving company. That's because your friends here at iMoving have put in all of the legwork to build up a network of reliable moving companies that you can trust to do everything they can to ensure your move goes off without a hitch.
How does it work? Well, it's pretty simple. You see, at iMoving, we believe that every move should be as easy for the person moving as possible. You shouldn't have to spend months researching and calling to check out Salinas moving companies then worrying and wondering how good the moving company you hired actually is. This is not going to be a problem when you choose to work with a Salinas mover that partners with iMoving.
We thoroughly background check and inspect every mover we work with to ensure they are only of the highest quality, and we are proud to say that all of the movers in our network go above and beyond for their customers, doing everything they can to make sure you are satisfied with your move.
You can easily move with confidence when you work with iMoving, knowing you're working with customer and Better Business Bureau-approved moving companies.
Moving Services in Salinas, California
There are certain parts of your move, like picking up and loading heavy items, that you just may not be able to handle by yourself. Many of our iMoving mover partners offer special moving services to help you out in just that scenario.
Here are some of the services offered by many of the moving companies in our network.
Full Packing Options: No one planning a move looks around their home and thinks "Oh boy, I can't wait to pack all of this up!" This is not even something you'll have to worry about if you choose full packing options. With this service, your movers will pack up everything in your home for you, without you even having to worry about breaking a sweat.
Storage Solutions: Do you need to store something away during your move? Whatever the items are, you can take advantage of storage solutions provided by many of our moving partners. You will get a climate controlled storage facility for you to use any time before, during, or after your move, to make sure your stuff is safe and protected.
Commercial Moving: Planning on relocating your business to another part of town, or even another state? Simplify the transition with one of iMoving Salinas movers that specialize in commercial moving services. They'll help you move your office equipment, sensitive information and expensive technology with ease so you can open up your new location in no time at all.
Local and Long Distance Moving: Planning a move can be compounded depending on how far your move is taking you. With an iMoving mover partner, however, you can rest assured that the moving company you're working with is properly licensed and fully qualified to help with a local move (usually within 50 miles) or a long-distance move.
Loading and Unloading Services: Renting a truck but need help getting heavy appliances or other items into the truck? Stand back and watch as your movers handle loading and unloading all of that heavy stuff for you, so you don't have to worry about hurting yourself picking up on something heavy.
Expert Moving Tips to Simplify Your Move
By deciding to work with a Salinas mover that partners with iMoving, you have already taken a major step in making sure your move goes over without any problems at all. To further help out, we've put together a few tips from the moving professionals that anyone can use to make their move even easier.
Don't wait till the last minute to begin packing
One of the main ways you can make your move a long and drawn-out affair is to put off packing. Packing up the majority of your things at least several weeks ahead of time will give you a major jumpstart on moving day when it comes time to begin loading stuff. You won't have to worry about running around at the last minute to make sure everything is packed up properly.
Take advantage of free moving supplies
Look for as many free moving supplies as you can to cut down on your total moving costs. Free supplies can be found from retail stores (empty boxes) to online platforms like U-Haul's supply recycle program, where customers help each other with boxes and other items like packing tape.
Look for other ways to save money
Consider other ways to save money on your move, too. You could save a bundle by trying to plan your move during a time where the moving companies are not in high demand. The off season for moving is usually in the fall, winter, and during weekends, so try to plan your move during one of these off season times if you'd like to save a good amount of money on your move.
Things Know About Salinas, California
Now that you've got a good idea of how you can simplify your move with iMoving, you can start thinking about the myriad of things that are going to be waiting for you when you finally get to your new home in Salinas.
Located in the heart of Monterey County, Salinas is not a small city by any stretch of the imagination. Currently, it is home to 155,564 people (as of the 2018 census). Being such a populous city, one can't help but wonder what kind of things are on offer for public enjoyment in Salinas.
The answer to that question is: Quite a bit.
There is truly no shortage of things for the whole family to enjoy in the city of Salinas. A popular destination for many people who want something to do with the entire family is to visit the V6 Ranch, where kids and adults alike are given the opportunity to see what the ranch lifestyle is all about.
You can ride horses, check out "cowboy academy", take part in a cattle drive, and even enjoy a weekend ranch getaway for the adults.
Anyone who loves camping and hiking will love visiting the famous Pinnacles National Park. Here, families can enjoy over 30 miles of scenic hiking trails, along with ample opportunities for stopping to watch the birds, explore a few caves in the area, and even go rock climbing, if you're brave enough. The park makes up a grand total of 26,000 acres and is home to plenty of species of plants and animals for sightseers to enjoy. With luck, you might even spot the endangered California Condor flying above you in the skies.
Art lovers will find plenty to love about Salinas, as well, because it has quite the unique art culture and history. Visit Larger Than Life Works Of Art, and you'll find plenty of interesting pieces of local art, many of them sculptures made by the famed local artist John Cerney.
If you're feeling like checking out some historical sites, you'll find plenty to enjoy in Salinas, as well. Oldtown Salinas offers a blast from the past, where you can step back in time to the days of old and see what the city used to look like. If you are in the mood to check out various species of animals with the kids, you can also visit the Monterey Zoo, which offers 50 acres to explore, loaded with all kinds of different animal species to observe and learn about.
Feel like checking out a museum and learning a thing or two? You can do just that by visiting the National Steinbeck Center, and the brainchild of the famed author and Nobel Prize winner, John Steinbeck. At the museum, you'll be able to see art and cultural exhibitions curated by Steinbeck himself, as well as pieces that really represent what Salinas is all about.
All of this and more waits for you in your new home in the picturesque city of Salinas, California. When you get in touch with an iMoving mover partner, you will be setting yourself up for success to make your move as easy a process as possible, getting you to your new home faster so you can begin enjoying all of the new things to do for you in Salinas.