Total of 1 carriers in
Mountain View
CalState Moving & Storage
Mountain View

Mountain View, CA

4.70
Years in Business

1

Trucks

Workers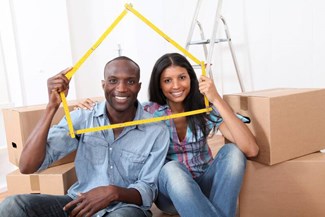 Mountain View Movers
So, you've decided to take the plunge and move to the great city of Mountain View! Moving can be a stressful task, and you just want to make sure that it goes smoothly. With all of the headaches that moving can cause, it is important to anyone looking to move to find a reliable and trustworthy local moving company. You don't want to have to spend time doing all that when you're also trying to plan your move.
Don't worry, iMoving has done the heavy lifting for you. We have compiled a network of great, reliable Mountain View movers. We want your moving experience to be a stress-free and easy process for you. That's why we've rigorously background-checked every Mountain View CA moving company in our network, ensuring that your valuable cargo is treated with respect and care. We even offer a moving checklist for you to itemize your stuff before your move, as well as to keep track of your inventory.
At iMoving, the customer comes first. Your moving experience should be aided by courteous, kind moving professionals. We do our best to make sure that our Mountain Viewmoving partners are the best in the area, helping make your move to your new home an easy process.
We only work with the best! With iMoving, you can rest assured you are finding a vetted moving company with great reviews from previous customers. You can choose between several BBB-approved local and long-distance movers to find the best Mountain View moving company for you.
Moving Services in Mountain View, CA
It's incredibly simple to plan your move with one of the quality moving companies in Mountain View, CA in our iMoving network. We've done all the hard work to identify the best movers, just for you.
Full Packing Options: Many of the movers in the iMoving network provide full packing services. This will save you time and money, freeing you up from having to pack the whole house, so you will be able to plan and coordinate other things.
Storage: Need items stored somewhere safe before or after you move? Several moving companies offer climate and pest-controlled storage facilities for their customers.
Local and Long Distance Moving: Every state in the nation has different laws regarding licensing and hauling for local and long-haul transportation. At iMoving, we look for the most qualified and licensed moving companies, whether you're moving across town or across the country.
Commercial Moving: Are you preparing to set up shop with a new location for your business? iMoving works with professionals who are trained to handle your assets with care.
Special Handling: Everyone has unique things in their house they need to move, whether it's special types of furniture or anything else, our mover partners are well-equipped and trained to handle your stuff with care.
Make Your Move Easier With These Tips
Everyone likes finding ways to make the difficult moving process just a little bit easier. With some of these tips, you can make your Mountain View, CA move an easy one!
Keep an overnight bag with some essentials
After a long move, or during it, you are invariably going to get tired. Instead of digging through all the things you have packed away, make sure you have an overnight bag full of the essential items. Phone and phone charger, medicines, your wallet, a change of clothes, or whatever else could go in here.
Clearly label your boxes when preparing them for a move
The unpacking process when you get to your home can be the most exciting, but you'll want to make sure you know what's what! Label your boxes by category of what's in them, if possible. This will help you itemize as well as allow for easier sorting when you reach your new home.
Utilize vacuum-sealed bags for lots of clothes
If your family has a lot of clothes but not a lot of space, utilizing vacuum sealed bags can be a big help! You can store lots of clothes on them, and they save a lot of room! If you have several members of the family, you can label each bag with their names so no one's clothes get mixed up.
Exploring Mountain View, CA
If you're moving to Mountain View for the first time, you're in for a treat. With a population of 74,066 people, Mountain View offers residents several fun things to do and many great options for delicious local food.
Technology buffs will have a great time in Mountain View. Exhibits on early computers and the growth of the internet can be seen at the Computer History Museum. The company that built the most popular search engine, Google, built its Googleplex global headquarters in Mountain View.
Nature enthusiasts will feel right at home in Mountain View, as well. Shoreline Lake Park offers beautiful views as well as a golf course, biking trails, and boat rentals. Cuesta Park affords scenic views ripe for photo opportunities as well as a playground, a tennis court, and BBQ grills for anyone to use.
Feeling hungry? Mountain View has you covered, with plenty of delicious local restaurants to choose from. Sushi lovers will love Sushi Tomi. People looking for more of a pub setting will enjoy Eureka!, which offers a great menu of burgers along with local beers and whiskeys. Folks feeling like some Mexican food will enjoy Vive Sol, a traditional cantina serving up authentic Mexican dishes and spectacular margaritas. It even has a wonderful patio to sit out on and enjoy your food in the fresh air.
There is no shortage of things for you to do and enjoy in Mountain View. At iMoving, we want to help take the stress out of moving for you, so you can spend less time worrying about your move and more time getting ready to enjoy everything Mountain View has to offer. Between all the great parks and local businesses to some of the delicious restaurants and nightlife options in town, Mountain View won't let you down.