Total of
1
movers in
Beverly Hills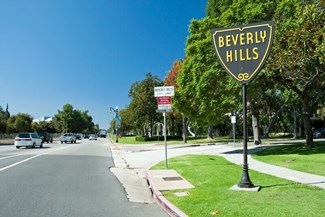 Beverly Hills, CA Movers
With all of Beverly Hills' amenities, none is more important when you're planning a Beverly Hills, CA move than the reputable and reliable Beverly Hills moving companies throughout the area. Since the 1920s, people have relocated to and from this iconic city, and with the right local or long-distance moving services, you can make it easy to do the same.
At iMoving.com, we specialize in getting you connected with the best Beverly Hills, CA moving companies. We understand that when you're making a move, whether it's across town or across the country, you want a company you can trust to handle your belongings with care. iMoving.com ensures that all of our partners are licensed, insured, and have a proven track record of customer satisfaction.
How To Find Local Movers in Beverly Hills, CA 
If you're looking for local movers in Beverly Hills, CA, we can connect you with the best companies in the area. We work with movers who have the experience and expertise to make your move seamless and stress-free.
Using a stringent vetting process, iMoving only lists local moving companies that meet our high standards for quality and customer service. We can connect you with local moving companies in Beverly Hills, CA that will get the job done right - be it packing, loading, transporting, or all three.
So, remember, iMoving.com is here to make your Beverly Hills, CA move as smooth as possible with an experienced moving company that is right for your moving needs.
How To Find Long-Distance Movers in Beverly Hills, CA 
Without the right planning and help, long-distance moves can become a logistical nightmare. That is why iMoving only works with companies with a proven track record of successful moves.
We understand the importance of customer satisfaction and will only connect you with companies that meet our high standards. Our easy-to-use online booking tools give you full control in finding and comparing the best long-distance moving companies in Beverly Hills, CA - all in one place with just a few clicks.
Get quotes from full-service Beverly Hills, CA long-distance movers who will take the utmost care of your belongings, provide manual labor for all the heavy lifting, and have the best heavy-duty vans and trucks that quickly and efficiently haul from point A to B.
With our payment protection services and commitment to full transparency, iMoving.com is the ideal solution for finding full-service long-distance movers to help you every step of the way.
What's The Cost of Movers in Beverly Hills, CA? 
Calculating the cost of Beverly Hills, CA moving services can be difficult, as the price can vary greatly depending on the size and complexity of your move. Typically, these moves can be anywhere from $500 for a small local move to $5000 or more for a long-distance cross-country move.
Using the iMoving.com moving cost calculator, you can get an accurate estimate of your moving costs with just a few clicks. As an added benefit of our services, the final price is always guaranteed. As a result, you will never have to worry about hidden fees or last-minute price hikes. With iMoving.com, you always know what you're paying for.
Need to make a change to your reservation? No problem! Our customer support team is available 24/7 to help you modify or cancel your booking.
Things To Know About Beverly Hills, CA 
With the extra time you save using iMoving.com to complete your moving checklist, you'll have plenty of time to check out some of the coolest things Beverly Hills, CA has to offer.
Get last-minute designs and fashions for your relocation with an extravagant and luxurious shopping experience on Rodeo Drive - home to over 75 high-end stores.
For those with a sweet tooth, Beverly Hills, CA is also home to some of the best desserts in the country, like Sprinkles Cupcakes. Perfect for travel snacks, Sprinkles Cupcakes is credited as the world's first cupcake bakery and is famous for its decadent and unique cupcake creations.
And in case you need a place to stay during the move, consider checking into the iconic Beverly Hills, CA Hotel featured in hundreds of Hollywood films.
Whatever your interests may be, iMoving.com is here to help make your Beverly Hills, CA move as smooth and stress-free as possible.