Best Ways to Find Movers in Los Angeles
Los Angeles movers are some of the best movers you will find in the United States. Hence, when you are planning to move into or from Los Angeles, you can be guaranteed that you will get very good and reliable movers who can help you to get the job done in the best way possible. Some of the reputable Loos Angeles movers include Daniel's Moving and Storage, Shleppers Moving and Storage, Suddath relocation, and West Coast Movers among others.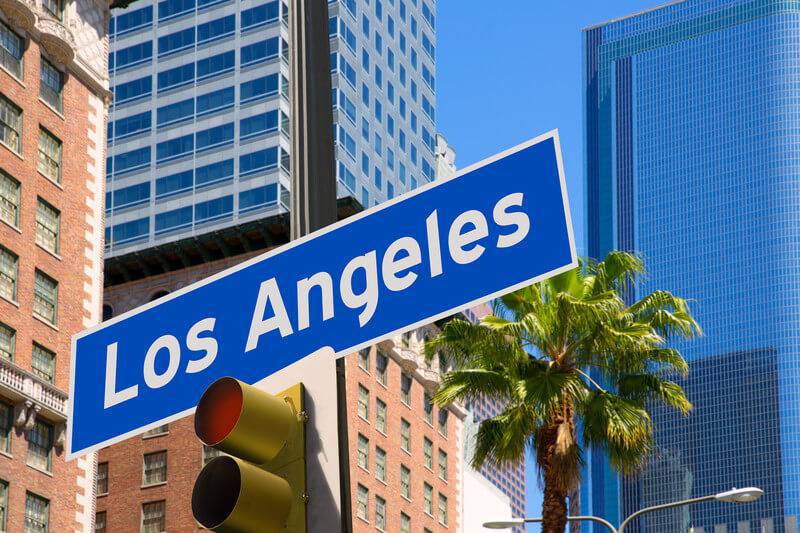 Los Angeles movers are some of the best movers you will find in the United States. Hence, when you are planning to move into or from Los Angeles, you can be guaranteed that you will get very good and reliable local movers who can help you to get the job done in the best way possible. Some of the reputable Loos Angeles movers include Daniel's Moving and Storage, Shleppers Moving and Storage, Suddath relocation, and West Coast Movers among others.
Tips for Finding Good Los Angeles Movers
One vital tip in finding a good Los Angeles mover is to ensure that you ask enough questions in order to ensure that they cover all aspects of your moving needs before signing the dotted lines. Engaging a wrong or bad mover can make your relocation a nightmare as a whole lot of things could go south. Hence, it is important that you do your due diligence and read reviews about the moving company you want to engage in before you finalize the deal. Here are some vital tips that will help you find the best local and commercial movers in Los Angeles, California;
Licensing: Make sure that your chosen moving company is licensed. This is not difficult to know as you can check this up with the United States Department of Transportation. Also, be sure that they meet all regulations as required by the California government law for moving and handling people's belongings and goods.
Check on Insurance: A good and reputable moving company is expected to be insured. Hence, you have to check and be sure that your moving company is well-insured as this is required by the California moving law. This will ensure that your goods and belongings are safe in case of any eventuality that may occur in the process of moving from one point to another.
Request for Quote and Prices: Have your movers come to your home in order to carry out an on-site survey so that they can have a good idea of what the job entails. It is based on their inspection and survey that they will prepare a quote for you. You can invite more than one mover to your home so that you can have the opportunity to compare and contrast quotes and then you can choose the one with the most favorable quote and promises of good service delivery.
Don't Engage Companies that Switch Names: Avoid engaging moving companies that are involved in the act of periodical change of name as this is a red flag and you should at all costs avoid engaging such moving companies.
Get References on Movers: You can also ask friends and families who have moved in the past for their recommendations and experiences they have had with moving companies they have used in the past. You can also check the website of the America Moving and Storage Association to get a list of reputable and dependable Los Angeles Movers.
Online Reviews: One way to cut down the list of moving companies at your disposal, is to read online reviews so that you can filter out those with bad or negative reviews. To read reviews online, you can visit websites such as www.movingfeedback.com, www.movingcomapnyreviews.com, and www.mymovingreviews.com among others.
Years of Experience: Another thing to consider in engaging a moving company in Los Angeles, California is the number of years that the moving company has been in operation. This will give you an idea of their reliability, and competence as the companies that have been in operation for longer years are more reliable compared with those with just a few years of being in operation. Hence, when you are planning to engage a moving company in Los Angeles, always consider their years of experience in the moving business.
Do Not Sign a Blank Contract: One thing you should avoid when engaging a moving company is to sign a blank contract. Do not try it; make sure you go through all the terms and conditions and ask questions where necessary before signing the dotted lines. Make sure that all you need to get done is stated and captured in the quotes before you sign. This will save you a whole lot of stress and argument with your moving company.
Ask Your Movers the Hard Questions: No question is too hard or too small to ask your movers. Do not consider any question as being irrelevant or not important, make sure you ask them every bit of question whenever you notice any grey area or any part of the deal that is not clear to you.
The Best Commercial Moving Companies in Los Angeles, California Should Offer the Following
Valuable years of experience as far as delivering top-notch moving services for their customers is concerned.
An excellent online presence compared to their competitors.
Well-trained and experienced movers to help you get the job done seamlessly so that you don't have to bother yourself while you engage in other personal activities.
Willingness to visit your home to evaluate the size and weight of your belongings or goods in order to provide a free estimate.
Clearly answer all your questions so that you can fully understand their terms of engagement and contract.
Provide incentives in the form of added services like unloading and packing among others.
Be polite and conduct themselves in a polite way to their clients.
These are some of the best ways and things to do in engaging a reputable moving company in Los Angeles that will help you have a seamless and hassle-free relocation into and from Los Angeles, California. Another good thing to do is to ensure you start planning ahead of time s that you don't rush things over and also incur high moving rates.
Planning is important in all things will do and this is no different from when you decide to relocate. You have to plan ahead by taking things one step at a time as a result of this it will be good if you start your planning at least two to three months ahead of your move date.
How much does it Cost to Move to Los Angeles?
Moving to LA can cost around a few hundred dollars to many thousands of dollars. It is a beautiful prospect to consider living in the middle of southern California for many people. If you are considering performing a cross-country move to Los Angeles, where you are from moving from will have the highest impact on your cost.
Long-distance movers often charge by weight and by mile, so if you can reduce your items before you start moving, you may be able to hold back some money.
The Average Cost to Move to a One-Bedroom Apartment in LA
| | | |
| --- | --- | --- |
| Starting City | Distance | Average Cost |
| New York, NY | 2,789 miles | $3,342 |
| Dallas, TX | 1,436 miles | $2,327 |
| Phoenix, AR | 372 miles | $1,529 |
What is the Average Cost of Moving to Los Angeles?
The average cost of moving within LA is about $660 for a 2-bedroom local move. Most top-rated Los Angeles moving companies charge per mover and hour. For instance, using two men for 3hours is likely cheaper than hiring four workers for three hours.
Factors that affect the Cost of Moving in Los Angeles
Additional services: Moving companies may decide to charge for extra services such as packing and unpacking, or assembling and disassembling large furniture.
Location inconveniences: Narrow entries, a long walking distance to your front door from parking, stairs and tight hallways can all increase your moving cost. Having a moving company come to perform an in-home inspection is the best idea to be completely aware of these charges in advance
Celebrity treatment: Many Los Angeles movers can do more and above, offering full-service relocation with special offerings and convenient packages. These packages may feature dog sitters or cleaning services.
Los Angeles is a great city where each neighborhood is unique. When moving in or outside of Los Angeles County, the neighborhood you live in may affect the experience and cost of your move.
For instance, a house in Pasadena may not have many obstacles as a loft is located downtown. In most places, the time of year can be a great factor. The mild spring or fall temperature can be a moving companies' season, which makes it more difficult and highly expensive to book in this period. You may also want to avoid a summer move for your comfort's sake.
What is the Average Cost by the Size of the House/Apartment?
Your moving cost is based so much on the volume of your items. If you are relocating a studio apartment you will not spend much on your move than if you are moving from a two-three-bedroom home.
Here are sample moving cost estimates (moving cost calculator) of local moves inside Los Angeles (understand that these prices may vary):
Studio Apartment: $395+
One-Bedroom Apartment: $495+
Two-Bedroom Apartment: $995+
Three-Bedroom House: $1,595+
However, you need to contact a local mover and request a free moving quote to clearly understand the moving costs. There are so many other variables that can increase your moving cost, so the best is to have a local moving company perform a virtual or in-home estimate.
What is the Average Storage Cost by the Size of the House or Apartment?
Storage is a nice option for people looking to maximize some space, or need a space to accommodate their belongings in between their relocation. Either way, many storage companies in LA can provide storage solutions to consumers' needs.
Below are the typical costs of storage units in LA:
Storage units in Los Angeles often begin at $80 per month for a small storage unit (5 by 5), and prices increases as the size of the storage unit go up. A storage unit of (5 by 5) is the same size as a closet.
A medium-size unit (5 by 15) will cost you about $115 per month. The sized unit can normally accommodate the contents of a one-bedroom home or apartment.
A large unit (10 by 10) will cost about $150 per month. This size of unit can hold the contents of a two-bedroom home or apartment. Make sure you reach out to the professionals to decide which unit will match your needs, and find out about actual pricing, as these are aggregated prices and may not indicate the storage costs at the closest facility to you.
What is the exact Cost of Moving to LA?
Based on your kind of spender, and if you already have a job lined up, the cost of relocating to Los Angeles can start from $3,000 to about $10,000. Here is a helpful step to determining the actual cost of moving to Los Angeles for you.
1. Choose your Neighborhood
Not all Los Angeles neighborhoods are the same, especially when it is to the cost of living. If you can live in a suburb closer to the city, there are many affordable neighborhoods with nice commutes. Remember that communities closer to the beach, a museum, a hiking area, or a major Metro Station will normally charge more for housing.
More affordable areas in Los Angeles include:
Koreatown,
Hollywood,
Mid-Wilshire, and
South Los Angeles
However, you can also check for better deals elsewhere. It is a great task to not have an option other than a neighborhood you don't like, so if you can't quickly decide, you can consider temporary lodging, like Airbnb, or even living at a friend's place. Based on your chosen option, prices will start from $800 - $3,000 per month. 
2. Consider your Current Location
After finding out your preferred neighborhood, the next step is to consider the transportation cost. Los Angeles is a densely populated area with people from all walks of life. While someone living in Bay Area might need to just part with a couple of hundred dollars to move their belongings, those moving from the East Coast would have to spend a minimum of $500 to pay for travel costs, which would include additional baggage fees (if one baggage cannot contain your goods), plane ticket, as well as rides from the airport.
This price goes up again for a person who is relocating to Los Angeles from another country, like Europe or Asia, which might add to more than $1,000 for the price for flight, luggage, transportation, and visa applications.
3. Understand your Commute
Ten years ago, it would be important to own a vehicle in Los Angeles. How else would you be able to easily travel from the west coast to the east coast? However, with a lot of new Metro stations, improved transit services, and easier accessibility, residents can save money on gas and parking by commuting the subway.
If you plan to reside in a transit-rich area, like Santa Monica, Culver City, or DTLA, leaving your car for a bike or a Metro pass might be the best choice. If you already own a car, you could spend around $1,000 or more to transport it. If you plan to get a new or used vehicle at a dealership, try to lease a vehicle.
4. Factor in Networking
If you desire to make new friends, which you should truly do if you are new in the city, consider the cost of hanging out. This includes the cost of drinks, food, Uber rides, and cover fees. If you are a person who loves to hang out, consider setting aside $1,000 in personal money per month. However, if you are a person who chooses to spend more time at home, $500 per month could be enough for you.
5. Plan Ahead
If you already have a job for yourself, you don't need to be concerned much about saving. However, as a lot of people in the city are used to, it is hard to secure a job in Los Angeles if you don't have a home in Los Angeles already. Set a huge amount of time aside to interview and search for jobs and make sure you budget the right way.
The longer you live in the city with no means of income, the more you will then be spending most of your savings on your housing (or rent), social activities, food, and household utilities like gas, electricity, and internet. A nice thing about Los Angeles is that a lot of people are freelancers, so endeavor to network and gather a few gigs for yourself.