Total of 4 carriers in
Boca Raton
Paragon Vanlines
Boca Raton

Boca Raton, FL

4.00
13

Years in Business

4

Trucks

4

Workers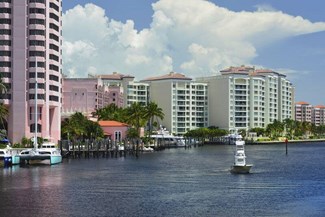 Boca Raton Movers
When moving to a new location, whether it be in the state of Florida or to a different state, it's important to make sure that your move goes well, and all of your belongings are safe and accounted for. Moving on your own can be expensive and come with hassles and stress along with delays and other mishaps.
To prevent this, iMoving has an extensive network of moving companies in Florida that have been put through a thorough background check to verify their licenses and other criteria needed to expertly move you and your valuables into your new home or business space. Using a long-distance or local moving company makes it easier and more efficient to move everything from one place to another with minimal issues.
We also have a handy checklist you can use to manage your inventory and itemize the things that need to be moved into your new space. Our Boca Raton moving partners treat your valuables and belongings with respect and dignity, making sure that every precaution is taken to ensure the safety of your items. Every Florida moving company in our network is professional and respectful during the move, so you won't have to deal with rude employees that you don't trust to handle your items.
We have made it our mission to see to it that you can move to your new home with confidence using one of the highest-rated long distance moving companies in Florida. Take advantage of the tools on iMoving.com to find a mover that fits your budget and requirements.
Moving Services in Boca Raton, FL
Make your move as simple as possible by using our network to find the leading moving companies in Florida offering:
Full Packing: Finding a mover that offers full packing services saves you time – which equals money. Your items can be professionally packed, and you won't have to worry about boxes and tape.
Storage: If you need to store items before or after you move to your new location, then let us find a moving company in Boca Raton with climate-controlled units for your belongings.
Long Distance & Local Moving: Each state has different laws when it comes to moving companies, which can complicate things when trying to find a reliable mover in Florida. Our network verifies moving companies so that you are connected with a licensed moving company that you can trust with your belongings.
Commercial Moving: Commercial moves require more care and training since they're more complicated than home moves, but we work with professionals that can assure your assets are safe during their journey to your new location.
Special Handling: If an item is fragile, large, valuable, a struggle to move, or requires extra care, you can find a Boca Raton moving company in our network that's trained and experienced to pack and deliver your items safely.
Moving Tips
Moving can be tense as well as exciting, so iMoving believes you should take every precaution possible to ensure that your move goes as smoothly as possible. Some ways you can do this are outlined below to save you time, money, and stress while packing and moving.
Use blankets or clothing to wrap fragile items. If you want to avoid using disposable packing peanuts or bubble wrap for delicate items, try using clothing or blankets to wrap them. This can be done for China, video game systems, and other belongings that require care.
Avoid buying a bunch of groceries that can go bad in your fridge before you move. Try limiting perishable food shopping about 2 weeks before it's time for the move. This avoids wasting food and keeps you from having to spend more time emptying out the fridge.
Keep some essentials that you'll need right away in a separate labeled container. This box can contain several things, including soap, shower curtains, snacks, towels, toilet paper, lotion, and other items that will likely be unpacked on the first night or day in your new home.
Take a picture of how your electronics are set up. Not everyone is a tech genius, and sometimes professionals have installed systems that need to be moved. If you're unsure of where any wires go, be sure to take pictures of the devices and any setup areas that you're unclear about so that you can reinstall them.
Keep copies of all important documents. When you're moving, there is always a chance that something can go missing. This can be frustrating if it involves important documents, so be prepared by getting copies made of items that are difficult to replace. Keep original documents in a safe container and put copies in a different safe spot so that you don't lose them both at once.
What to Know When Moving to Boca Raton, FL
Looking to make Boca Raton your new home or business location? You've made a great choice, as Florida is beautiful and home to tons of wildlife and the second-longest coastline in the United States. There are beaches filled with nesting turtles as well as an abundance of other wild creatures, including snakes, dolphins, alligators, bald eagles, the Florida panther, and more. It's a haven for anyone that loves exploring and learning about nature. It's also a great place to learn about the world and different species and habitats.
If it's the weather that stole your heart, you're in for a treat. Known as the sunshine state, Florida offers abundant sunny days, so you can enjoy the beach whenever your heart desires. There are many activities to do in the area, including surfing, snorkeling, deep-sea diving, water skiing, and even more.
For a fun day out with the entire family, there's no better place to visit than any of the numerous theme parks the state has to offer. Florida is home to the famous Walt Disney World, where children can meet their favorite Disney characters and have fun on rides that feature their most beloved TV and movie pals. There's also Universal Studios, where kids and adults alike can enjoy live interactive shows, thrilling roller coasters, and fun activities. Boca Raton is where you and your loved ones can make lifelong memories and enjoy the fresh citrus fruits produced in your own backyard.
iMoving provides you with moving companies in Florida that will streamline your move. Our trusted partners handle your items with the utmost respect, care, and concern. Your move is a big responsibility, so you should trust it to professionals that will get your belongings where they need without hassle or stress.