Total of 1 carriers in
Middleburg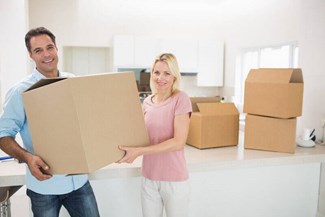 Middleburg Movers
Moving is always a challenge, whether you are relocating from somewhere within Florida or arriving from the west coast. iMoving is here to ensure the move goes smoothly and with minimal hitches. We have put in a lot of work to create a network of movers you can trust with your relocation.
One of the most difficult aspects of moving is determining who should help you with packing, storage, loading and unloading your possessions. Movers have to do a lot of work, and you are trusting them around your home and with your valuables. Vetting movers and determining who is trustworthy is a time-consuming task you may not want to undertake.
iMoving makes the process effortless, as we do all that work. Our team background checks every company to ensure they meet our high standards. Every company on the iMoving platform is regularly assessed to ensure they are not falling behind in one or more areas.
Every mover who features on our website has a Certificate of Insurance, has been in business for two years or longer, went through an in-person interview with our team, and received authentication from the Department of Transportation or the relevant local state government. We believe such criteria ensures you are only dealing with the best, most reputable and trustworthy movers for your upcoming move.
As you plan your move to Middleburg, you should know that iMoving has a seamless process where you can determine the approximate cost of your move, select from a number of top rated movers, and decide which services you would like to request. We also allow you to use our inventory checklists, which are helpful for keeping track of everything that must get done before your move is complete.
The goal of everyone at iMoving is to ensure you have a smooth and comfortable experience using our service, connecting with a reputable mover, and transporting your possessions from your current residence to Middleburg, Florida.
Moving Services in Middleburg, Florida
The best moving companies offer a full slate of services designed to ensure your move is effortless from the first step to last. Regardless of what you need, one of the movers in our network has you covered.
Full Packing Service: Most movers on the iMoving network offer a complete packing service for all your belongings. It means you do not even have to think about packing clothes into suitcases or knick knacks into boxes. Simply open your home to a trustworthy mover and let them take care of the rest.
Storage Services: It is understandable that you may not plan to take all your belongings to Middleburg, especially if you are downsizing your living arrangements. A storage solution would allow you to keep some of your items at a self storage unit, whether it is located where you currently live or near Middleburg.
Moving Locally: Those who are moving from within Florida or close to Middleburg can benefit from requesting the services of a local mover. These movers charge a lot less, but still provide a full slate of packing, loading and unloading services for your convenience.
Long Distance Moving: Our interstate or cross country movers can handle relocating anywhere within the continental United States, while some international moves may also be possible. The price quote for your move will depend on the distance between the destination zip code and Middleburg.
Commercial Relocations: If you are running a small business, or you work from home, you may have commercial items to relocate as part of your home. We have a network of dedicated movers that handles commercial relocations, and we can put you in touch with the most reputable of those movers.
Special Item Handling: When you have special items such as heavy furniture, pool tables, pianos or valuables, it is important to ensure they are moved with care and consideration. Our network has movers that can help you with special item handling.
Helpful Tips for Completing Your Move
Whether you are moving from within Florida or another state in the United States, you may be nervous about your upcoming relocation. It is an understandable feeling, as you are embarking on a new chapter in your life.
Moving brings so many uncertainties, but being prepared can help you navigate the process in a positive way. Here are some tips to help you complete your move to Middleburg, Florida.
Ensure you do not forget to close out your utility bills at your current residence before you move. When you forget to close out a bill, charges will continue to add up under your name after the date of your departure.
Those who are moving from near Middleburg may be able to transfer some utilities, such as cable and internet service, from their present address to the new one. Other bills, such as electric, gas and water, are almost always closed at the current location and opened with a different company at the new residence.
Make a plan for how your new apartment or home will look. If you are moving to a smaller or larger place, you may need to get rid of some furniture or purchase new items. Plan out the layout for each of your rooms at the new residence, as it will help you make decisions about what to take or not take on the moving truck.
Having too many items is a problem many of us face. A move is a great time to downsize, and you may want to think about eliminating some of your belongings before the movers arrive to pack up your possessions. You could start by selling or donating clothes you no longer wear, throw out furniture you will not need at the new home or apartment, and sell appliances you rarely or never use.
Do not forget to visit your local post office, or go to the USPS website, to forward your mail. Even if you change your address with important institutions that may send you mail, it is helpful to forward the mail for the initial period after your move. The post office usually requires two weeks' notice before forwarding can begin, so fill out the online or in-person request several weeks before your departure date.
Discuss your moving insurance options with the mover you selected from the iMoving network. Basic moving insurance provides minimal coverage for lost or damaged valuables, so it may be a good idea to purchase additional coverage in case something happens to your belongings in transit.
Useful Information for Moving to Middleburg
Middleburg, Florida is a charming small town roughly 30 miles away from Jacksonville and less than 20 miles away from Green Cove Springs. It has a population of less than 20,000 people, which may feel unusual for those who have spent most of their lives living in big cities.
One of the first things you may notice about living in Middleburg is the peace and quiet. It is so peaceful at any time of the day, but especially at night when everyone is at home and the roads are quiet. You could get used to such an atmosphere!
A significant challenge of moving to Florida for most people is dealing with the heat. If you are moving from an area in the Northern part of the United States, or the colder regions of the West Coast, you may not be used to 100 degree summer days for several months in a row.
Not only is it very hot in the summers, but the winters are relatively mild. You are certainly not going to experience any snowstorms living in Middleburg! If you have a ton of winter clothes from your time in a city like Boston or Chicago, it may be time to sell some of them to friends or family.
If you are worried about getting bored in Middleburg, you should think again. It may be a small town, but there is plenty to do, especially if you love outdoor adventures. Black Creek River is a pleasant place to visit, while Ronnie Van Zant Memorial Park is a huge park with a lot of fun things to do. There is also Camp Blanding Museum and Doctors Lake Park, where you can go for a picnic or do some fishing.
Those individuals, couples and families who want a little more action can take the short drive to Jacksonville, which is certainly not short of attractions. There are some fun bars and nightclubs, unique restaurants, and plenty of other activities to enjoy in Jacksonville.
People who move to Florida often find themselves surprised by the incredible welcome they get from locals. You are sure to feel that way when you first settle in Middleburg and make a few trips to Jacksonville. Everyone is very friendly, you should have no problem making great friends, and the schools are excellent.
Middleburg, Florida is a great place to start a new life, whether you are relocating for your education or career. iMoving is here to help make part of that relocation a lot easier and safer for you and your loved ones.