Total of 3 carriers in
Miami Gardens
Chico Moving
Miami Gardens

Miami Gardens, FL

4.80
4

Years in Business

4

Trucks

14

Workers
Nobel Relocations
Miami Gardens

Miami Gardens, FL

4.40
17

Years in Business

5

Trucks

30

Workers
Orange Movers Miami
Miami Gardens

Miami Gardens, FL

4.20
13

Years in Business

4

Trucks

15

Workers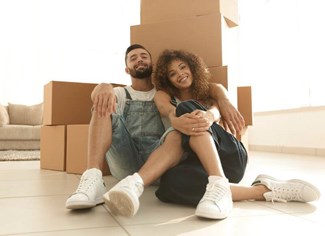 Miami Gardens Movers
For decades, moving has been an unpleasant experience that people trudge through in order to get to their final destination – a new home. Millions of households and businesses relocate each year, which means plenty of people are feeling frustrated, exhausted, and defeated while moving.
iMoving replaces feelings of frustration with joy and you won't feel exhausted with qualified movers helping you along each step in the moving process. Our movers in Miami Gardens are reliable and have been put through a thorough verification process to make sure they're qualified, respectable, and dependable.
When working with iMoving, you don't have to fear working with unruly or unprofessional movers. In fact, you can expect the complete opposite: courteous moving professionals that provide excellent service and take the time and care needed to keep your belongings unharmed while they are in their possession.
You can also trust that you'll be getting the best price quotes from movers, as we make it easy to compare moving company prices and decide on the company you want to work with. Our goal is to connect you with movers that provide the services you need while taking the labor out of booking and paying for moving services.
If you're ready to start booking your move and getting quotes, visit iMoving. All you have to do is enter information about your move and you'll be instantly connected with a vast network of Miami Gardens moving companies. Your options will vary depending on the specific services you require, such as long-distance moving services.
Working with iMoving removes all the doubt that home and business owners may feel when hiring a moving company. Each mover in our network has been vetted to ensure that they have a history of providing the best customer service and producing satisfactory results. We also make sure that they carry all required licenses and insurance, so you won't be left without protection.
You'll also get payment protection, so movers won't get paid until you've made sure that all of your belongings have arrived at your home in the same condition they were in before being loaded onto the moving vehicle. With all of this protection, your move is sure to be stress-free and easy.
Moving Services in Miami Gardens
Each household's move is different, as no family is the same. Movers in Miami Gardens offer a variety of moving services that can ensure your relocation goes smoothly. Services that may be available include:
Packing & Unpacking: Packing and unpacking services making moving easier than ever by taking away the work of packing your own items. Professional movers know exactly how to arrange items to make sure they are safely transported and unpacked without getting damaged.
Moving Supplies: If you want to pack your items on your own, consider asking about boxes and supplies from the moving company you choose. This can save you time searching for boxes and other supplies. You will also avoid getting low quality boxes, which can happen when homeowners go in search of free supplies.
Storing Items: If you'll need to store items during your move, moving companies also offer storage services to house possessions until they are needed. You can keep them in storage for as long as needed and grab items at your leisure.
Moving Locally: If you are moving within the city or to a nearby one, you'll be working with local movers in Miami Gardens. These movers operate within Florida and can ensure your items are loaded and unloaded with care.
Moving Long Distance: Long distance moves will require moving companies in Miami Gardens that are qualified to move items across state lines. A cross country move is charged by weight, unlike local moves which are charged by the hour, so you'll need to consider this when creating a budget.
Moving a Business: Moving a commercial business requires different technical skills and experience than moving a typical household. Movers on iMoving are capable of safely and efficiently moving files, workstations, equipment, and other essential items that your business needs to function and perform at maximum efficiency.
Make Moving to Miami Gardens Easier
1. Finalize Your Moving Dates
Finalizing the date of your move is one of the most important things you can do once you decide to move and know exactly where your items need to go. When you have your moving dates finalized, you'll be able to move forward with planning your move and arranging for services in your new residence. Knowing the date of your move also helps you get an accurate quote and budget accordingly.
2. Ask About Moving Insurance
When moving, insurance is essential. All of our Miami Gardens moving companies are both licensed and insured, so your items are protected. You can, however, ask about additional insurance options if you are transporting valuable or irreplaceable items. If the moving company you choose doesn't offer the insurance you require, you can also work with third party providers.
3. Purge Household Belongings
One of the first things you should do when preparing to pack your items is go through your household belongings and separate them depending on what you want to keep and what you can get rid of. Donate, give away, sell, or recycle items that you don't use or that no longer function. Keep this rule in mind: if you've gone more than a year without using it, chances are you won't need it in your new home.
4. Get Rid of Larger Items
When moving long distance, you'll be charged by the weight of your shipment instead of the duration of your move. Because of this, purging your belongings is an excellent idea. However, you'll also want to think about getting rid of items that are oversized or heavy. These items can even add additional costs to local moves, so consider what you really want to hold onto and what you don't use or need any longer.
5. Move at the Most Cost-Effective Time
Moving costs change depending on when you move, so you should strive to move when it will be the cheapest for you. Scheduling plays a large role in your costs, so consider scheduling your move in the middle of the week and month. The beginnings and ends of months along with weekends are typically more expensive due to the increased requests for Miami Gardens movers.
6. Speak with Employers
If you are planning on moving for a new job opportunity, speak with your employer about assisting with relocation costs. There are many instances where household owners will be able to get their move either partially or fully covered by the employer. If that isn't an option, you may also consider claiming your moving expenses on your taxes.
Getting to Know Miami Gardens
Miami Gardens is a stunningly beautiful place with picturesque scenery and fun events for every visitor and resident to enjoy no matter what time of the year it is. This piece of paradise is a hot spot and hosts numerous events and parties throughout the year. There's even more to get to know and love about Miami Gardens, such as the weather.
Many Envy the Winters
The wintertime in Florida is truly a sight to behold. You likely won't spot a speck of snow and temperatures will hardly get near freezing, so there is much less hassle throughout the day as well as the entire winter season.
Because of the weather in the winter, though, there is often an influx of visitors and tourists that make the state their home for the next few months. Temperatures typically average in the 70s and the typical Florida humidity is less abrasive than it is during other months.
Don't Forget Hurricane Season
Florida has two true seasons: wet season and dry season. During the dry season, the state sees more days without rain and drought conditions are very possible. During the wet season, Miami Gardens residents know to prepare for a possible hurricane.
Hurricane season starts in June and ends in November. Hurricanes bring strong winds and rain that can cause serious damage to homes, vehicles, and commercial buildings. You'll get plenty of warning and can take appropriate measures to keep you and your household safe. Stock up on bottled waters, flashlights, canned goods, and other necessities.
Getting Around is Easy
Miami Gardens is not a huge city, so there isn't that far you can go unless you plan on visiting nearby areas like Key Biscayne or Hialeah. When driving around Miami Gardens, remember that the city is pretty much a perfect grid shape. Streets run east to west while avenues run north to south.
You can get around easily by remembering PARC – places, avenues, roads, and courts all run north to south while other roads go from east to west. This applies almost anywhere in Miami-Dade County except for in Hialeah and Coral Gables. Hialeah uses its own system and you'll need to learn street names in Coral Gables to get around.
Nonstop Events
If you're an exciting place to place your roots, there is no better choice than Miami Gables. The city continuously hosts events and you can except fun in every corner. One event is Art Basel, which is an annual event in which artists and creatives from all around the world get together and put on shows, party, host events, and eat delicious foods.
Miami Gardens has many more hidden gems that new residents will learn about and enjoy for years to come. If you're ready to get started with your move to Miami Gardens, moving companies in our iMoving network will get you sorted and on your way in no time.