Total of
1
movers in
Winter Springs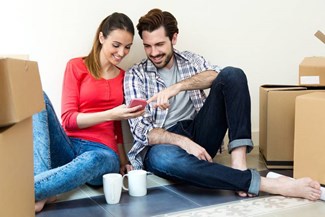 Winter Springs Movers
One of the most important things you can do to make sure that your moving experience is pleasant is choosing a reputable and experienced local moving company in Winter Springs. Some movers claim to be licensed and insured but lack the proper documentation and some even raise moving prices at the last minute.
iMoving takes the guesswork away from picking a qualified Winter Springs moving company. Our network is filled with movers near you that have been verified and have several years of experience. You can browse our extensive network of movers in Winter Springs and get a quote in minutes.
There are plenty of reasons you should take your booking experience online with iMoving, including finding the most affordable and highly recommended movers in Winter Springs.
Get 24/7 customer support: If you have any questions or want to learn more about iMoving, you can speak with a knowledgeable representative at any time by chatting with us, calling our toll-free number, or sending an email.
Move with insured & licensed movers: There's no need to guess whether or not the moving company that has your belongings can be trusted – iMoving checks each moving company in Winter Springs to ensure their reliability, get proof of insurance, and make sure all licensing is in order.
Pay your final quote and nothing more: You can find affordable movers in Winter Springs when you look for moving companies on our website. Once you've narrowed down the list, made a final selection and obtained a final price quote, you won't have to worry about additional fees – your quote is what you pay.
Moving Services in Winter Springs, FL
Packing & Unpacking: Don't get frustrated thinking about how you're going to get all of your belongings packed up and in the moving truck – we've got you covered. Our Winter Springs movers can pack your items with extreme precision and even unpack them at your new home so you can get settled in much faster.
Controlled Storage Units: Humidity and pests can do damage to furniture and other items when they're kept in storage. To keep your items safe, we provide movers with storage units that are secure, temperature-controlled, and pest free.
Handling for Fragile Items: Oversized items, glassware, art pieces, and fragile items can be transported with extra care by Winter Springs moving companies. Our network has movers with the expertise and precision to get your items safely to their destination.
Local, Long Distance, & Commercial Moves: Our network is filled with qualified moving companies in Winter Springs that can handle all kinds of moves, whether they're commercial, long distance, or local.
4 Moving Tips
There's a lot to do when it comes to getting ready to move into a new house. It can be overwhelming and expensive, but these simple moving tips can be applied to make the process a bit easier.
Have cleaning supplies available
Sometimes, you may be able to visit your new home before moving in to do some cleaning. However, if your new home is far away you could be faced with a lot of dust, grime, and dirt that has accumulated since the home was last occupied. To make getting settled quicker, have cleaning supplies handy, and start clearing out areas that you want to use immediately.
Take photos of electronic wiring
With so many different colored wires and connections, it can be a challenge to put everything back together once you've gotten settled in your new home. To speed up the process and make it easier to get your electronics up and running, take a picture before unplugging your equipment.
You can use this picture as a reference, putting each item where it belongs and making sure all the wires are connected properly.
Use bins and suitcases
Moving boxes aren't the only thing you can use to pack up your home. Many people have suitcases, duffel bags, laundry bins, baskets, and other containers that can be used instead of a moving box. Use these items to cut down on the number of boxes you need, saving money and time spent buying new boxes or finding used ones.
Use bedding as padding
You can purchase Styrofoam pellets and bubble wrap for your belongings, but this can add to your moving expenses and result in more waste. Instead, bedding, pillows, and clothing can be used to keep items in their place and cushioned from impacts. Fragile items can be wrapped in cloth and kept protected throughout your move.
Things to Know About Moving to Winter Springs, FL
If you've never been to Disney World or Universal Studios in Florida, you can get a seasonal pass and make these theme parks an extended part of your home. Winter Springs is less than an hour away from both of these magical places, so the entire family can hop on the road and enter an entirely new world in just under an hour. You can explore the different areas and get on every ride twice – nothing is impossible in the most magical place on earth.
Meet Locals & Tourists
When you move to Winter Springs, you're entering a melting pot filled with individuals of all kinds. You can speak with locals about the history of the town and learn how it's changed over the years while exploring the new and bustling sights. You also have a chance to meet plenty of visitors and new faces, as the city is right on the outskirts of Orlando.
The Schools Are Great
If you have children, having a good school system is a necessity when moving to any location. Winter Springs boasts plenty of schools, all of which have an A+, A, or B rating. This ensures that your family will get the best education possible and make the most out of their time in the classroom.
Traffic Is No Issue
If you hate having to sit in traffic jams during your afternoon or evening commute, Winter Springs is the place for you. Traffic is light throughout the day, so you can run errands and make it home without yelling at someone else's car the entire drive. During the holiday things pick up a little, but for the rest of the year, you can expect smooth sailing.
Winter-Spring, FL is an excellent place to settle into and start a new chapter of your life. iMoving provides qualified moving companies that are licensed and dependable, so all of your belongings reach their destination in one piece.