Total of 3 carriers in
Lake Worth
Vision Movers
Fort Lauderdale

Fort Lauderdale, FL

4.20
3

Years in Business

4

Trucks

12

Workers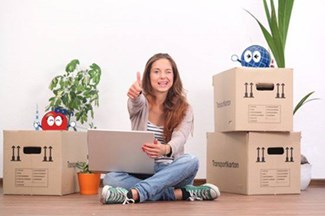 Lake Worth Movers
Lake Worth is an oceanside community south of West Palm Beach and a little north of Delray Beach. Lake Worth local movers know it as somewhere they can get around quickly and easily, but if you're looking for a local or long distance moving company in Lake Worth, you might be at a bit of a loss where to start.
If this is you, you've found the right place.iMoving exists to remove the hard work and uncertainty involved with choosing a Lake Worth mover and the entire moving process as well. iMoving has a broad network of moving companies that we partner with, every one of which is highly qualified and certified. We match people who need a moving company with a selection of movers with services that meet the requirements of a specific move.
Here's how it works.
All you have to do is tell us a few basic details like where you're moving from, your destination, how many rooms you have, and what sorts of additional moving services you are looking for. With that information, iMoving will provide you with quotes from the best Lake Worth movers for the specific move you're planning.
Our iMoving team vets each long-distance and local moving company we work with thoroughly. Each vetted company has been checked for insurance and certifications, transparent pricing and exceptional customer service before they come to you as a recommendation. So you can be assured that the one you choose will be up to the job and will do everything to make sure that your move is carried out responsibly with the utmost care and respect for you and your possessions.
Moving Services in Lake Worth, FL
iMoving can help you find the right sort of mover for you no matter what sort of move you have in mind.
Full-service mode: This is where the movers do absolutely everything for you. They arrive at your house, pack it up and deliver it to the new place. Then they unpack it too.
Loading and unloading: This type of service is when a moving crew shows up and moves the boxes and furniture that's already packed and ready to go. For local moves, you usually pay by the hour for this job. Long-distance movers usually charge by weight.
Truck rental service: At the other end of the spectrum is the choice to rent a truck. You drive the van, you pack it, and you unpack it. Some companies will offer labor services, but usually, you'll need to recruit some of your best friends to help.
Tips to Make Moving Easy
Making a big move, like a coast-to-coast or an interstate move, doesn't have to be horrid. There are a lot of things you can do before the event to make it easier and less stressful for you and your family.
Can you choose when you're going to move? There are high volume times and there are other times when the pressure is less, so the cost is less accordingly. If you can arrange to move midweek there will be more mover availability and perhaps lower rates. Everyone wants to move close to a weekend so they have a few days to get settled. If you can move when others aren't, it will be better for you. The same idea goes for the middle of the month; if you can schedule your move for a date other than the last of a month, you'll save money. Also, many people move at a time to get the children into school. Avoid that if you can.
If you're a renter, it is a good idea to review the terms of your lease. Sometimes you need to break it and, considering the cost of the whole move, a couple of weeks rent may be negligible. This is a balance thing. If you need to break the lease to offset other costs, it might be worthwhile.
Don't forget the utilities. Getting ahead of the game with the utility companies is always worthwhile. These days, utilities also include the internet provider. If you have an alarm system, the internet company is particularly important. Make sure to arrange to turn off or on all utilities at both ends of the move.
What to Know About Lake Worth, FL
There's a lot you already know about it if you think about it. Yes, Lake Worth is in southern Florida so they have 'gators and iguanas. There can be some pretty big bugs there too, but that's what a screened-in porch is for. Here are one or two more key essentials to add to your growing knowledge.
The population is ever so slightly more women to men – but nothing to get too excited about; 48% men to 52% women. The median age is less than 40 which is a couple of years younger than the Florida overall average.
Unemployment in Lake Worth is also lower than the Florida average at less than 4%.
When it comes to Florida, everyone wants to know about hurricanes. Well, it has been a while since Lake Worth has been hit - 1980 in fact. But it is Florida so make sure that you have factored insurance costs into your planning. It is really sort of essential.
The price of housing is literally all over the map; you can spend millions on a beachfront property if you wish, but there are plenty of other options too.
8% of the population work in the catering industry, and there is no shortage of good places to eat. But if you run out of restaurants to try, West Palm Beach and Delray Beach are very close by.
It is never going to be too cold given that the average lowest temperature is in the high 50s, and of course, it gets much hotter than that in the high summer months
Lake Worth is not your average Snowbird town. There is a thriving community which has both young and older people. Actually when you think about it, it is not too different from a northern city - but with lots of sunshine and a beautiful beach to enjoy all year round.