Total of 1 carriers in
North Miami Beach
Atlantic Group USA
North Miami Beach

North Miami Beach, FL

3.49
3

Years in Business

2

Trucks

6

Workers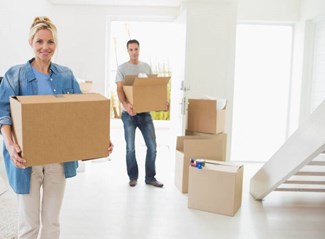 Movers in North Miami Beach
Moving houses is a significant challenge at any time, whether you are relocating yourself for work or with your entire family. Moves from neighboring states, within Florida, or from across the country can be a very difficult and stressful experience.
iMoving is here to make that process as easy, safe and straightforward as possible. Our moving network connects you with the most reputable and quality movers in the North Miami Beach area. Our network of movers includes businesses that have spent years building up stellar reputations for their hard work, discretion and affordability.
Every step of the moving process is easier to navigate with the help of iMoving. When you use our platform, you can identify the mover that offers the services you require. It is also possible to request price quotes from various movers, while you can even handle the booking and payment through our platform.
We understand the needs of every individual, couple and family are different. What works for one person may not be the best fit for another. It is why we strive to offer a diverse range of movers in any area. Whether you are requesting the help of a local mover in Miami, or you require a long distance moving company in your city, we have got you covered.
Our team not only authenticates the certificates and licenses of every mover within the network, but we follow up with companies every few months. If any business has a slate of bad reviews, loses their license, or breaks our community standards, they are removed from the network and not offered as an option. We also personally interview every company to get a sense for how they do business and interact with customers.
Leverage our services to take the load off your shoulders. Rather than spending hours vetting mover certificates, frantically trying to decide who is offering better value, or looking up reviews for different companies, let us take on that load. Choose from our list of vetted movers to find the company that can help you with your upcoming relocation to North Miami Beach, Florida.
Moving Services in North Miami Beach, Florida
The advantage of going with a mover from within the iMoving network is knowing they offer the service that is relevant to your move. We categorize companies based on the services they offer, which means you will always be able to match with movers that fit your desired criteria.
Below are explanations of some of the services moving companies within the iMoving network offer.
Complete Packing Service: While some families choose to pack their own belongings, we know it can save a lot of time to have the movers do it instead. Movers within our network can pack and unpack your clothes, appliances, furniture, knick-knacks, decorative pieces and valuables safely and efficiently.
Local Storage: If you are downsizing living arrangements when moving to North Miami Beach, storage may be a useful option for your situation. Our movers can help you get some of your belongings to a self-storage facility in the Miami area, which allows you to quickly access your belongings, but keep your new apartment or home clutter-free.
Local Moving: Those who are moving from within Florida may only need the help of local movers. While these companies offer all the relevant packing and loading services, they charge less compared to long distance movers.
Cross Country and Long Distance Movers: Whether you are relocating to Miami from New York, Boston or San Francisco, you can count on a mover within the iMoving network to help with your relocation. We connect you with reputable cross country movers that have the experience, know-how and capacity to handle your move flawlessly.
Commercial Moving: Businesses moving to new offices in the same city, shifting to another headquarters, or small business owners moving to Miami can hire commercial relocation specialists through iMoving. These movers have specific experience in handling the moving logistics of a business, which includes breaking down and putting together workstations and moving office furniture as well as electronics.
Special Handling: If you have any special items such as pianos, pool tables or exceptionally heavy furniture, movers within our network offer the special handling services you need to get your items safely to your new residence.
Tips for Completing your Move with Ease
The below moving tips should help you better navigate the various stages of your upcoming move.
Upgrade moving insurance
One of the most important aspects of a move is ensuring all your possessions make it to the destination in one piece. The movers within our network do their utmost to ensure that happens. Accidents, however, do occur during packing, loading, transit and unloading.
Purchasing extended insurance for your belongings ensures that if something does break, you receive enough compensation to buy a replacement for that item.
Create a list of your belongings
It is easy to find yourself getting lost in the endless stream of "to do" lists associated with your move. You may struggle to remember where specific items were packed, or if a particular item needs to go or is being left behind.
It is helpful to create a list of all your belongings, which you can then categorize based on whether items are staying, going, and if they are going, which boxes they are inside.
Think about downsizing
Many people who move to the Miami-Dade area from smaller towns find they are spending a similar amount of money to rent a much smaller apartment or house. If you are going through a similar experience, it is smart to downsize your belongings before your move.
Take the time to figure out what clothes, kitchen utensils, appliances, furniture and other possessions you can sell, donate or throw away before the movers arrive to pack your belongings.
Take must need items with you
Those who are moving to North Miami Beach from across the country should remember it will take several weeks for your possessions to arrive at your new address. If you are planning on arriving at your new apartment or home within days, you could be without the vast majority of your belongings for one to three weeks. Ensure you are packing a month's worth of essentials and clothes in your suitcases, which you plan to take with you.
Assess the parking situation at your pickup and drop-off spots
Do not assume a moving van is allowed to park near your home or apartment, either at your current or future residence.
Check local regulations regarding moving vans, and obtain the relevant permissions ahead of time, if necessary. The moving van will likely be in front of your place for one or two hours if it is a simple loading or unloading job, while it could be several hours if the movers are also packing or unpacking.
Things to Know About North Miami Beach
North Miami Beach, Florida is a small city in the Miami-Dade region of the state. It has a population of roughly 50,000, and is known for its excellent school districts, public library, and proximity to both Nova Southeastern University and Union Institute and University.
Most people who move to North Miami Beach are relocating for work or education. If you are accepting a job in Miami-Dade or enrolling in university, North Miami Beach is a great spot to live. It is quiet enough that you get away from the bustle of city life, but close enough to all the major spots to make your morning commute a convenient one.
If you are a foodie, you have come to the right place. Miami is known for its incredible food scene, as there are countless restaurants, cafes and food trucks with dishes from every cuisine you could imagine. Whether you prefer traditional American, Mexican, or fusion food, you could try a different restaurant every few days and never run out of places to try.
Individuals and couples who love to experience the local culture when they move to a new city should pay a visit to Calle Ocho. It is the historic center where the Cuban population in Miami lives. There are some wonderful cafes, parks and other places to check out in the neighborhood.
One of the most difficult aspects of living in Miami is the weather. Not only is it very hot and humid during the summer, but flooding and rising sea levels bring unique problems as well. Florida is also a spot prone to experiencing hurricanes and tropical storms, so you will want to ensure you have the appropriate homeowners' or renters' insurance to protect against such disasters.
While you could live in Miami for years and not speak a word of Spanish, it does help to have some understanding of the language. There are so many Spanish speaking communities in Florida, and being a little bilingual can take you a long way, both personally and professionally.
Moving to North Miami Beach could be one of the most inspired decisions of your life, as the region has a rapidly growing economy, wonderful tourist scene, and a unique culture you won't find anywhere else. iMoving is here to help ensure your relocation to Miami goes smoothly.