Total of 1 carriers in
Lantana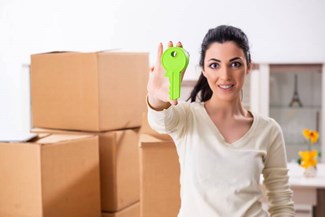 Lantana Movers
When you're in the middle of planning out a big move to the city of Lantana, Florida, you have a lot of things to be excited about. You're about to be moving to the state where so many people wish they could live! You'll be able to visit the beach, soak up the sun in the gorgeous tropical environment, and so much more.
In short, you're going to learn exactly what it means to be a Floridian.
Of course, you can't do any of this until you actually get moved to Florida. How can you make your move as quick, efficient, and most of all, simple as possible? The answer to this question is easy: You work with an iMoving moving partner.
What is iMoving? We have set up a large network of some of the best Lantana moving companies you can possibly use for your move. At iMoving, we believe every move should be as easy as possible for everyone involved in the move. To simplify moving, you need to find a great moving company to work with, one that you can trust to help you move your things with confidence.
Our iMoving partner moving companies are some of the best movers money can buy. Each of the moving companies in the iMoving network have demonstrated themselves to be among the best in the moving business, offering an array of useful services, great prices, and most of all, outstanding customer service to the people who they help move every single day.
All of the moving companies in the iMoving network are thoroughly vetted and background screened, ensuring that we work with only the best. These companies have been highly praised on jobs well done from past customers, and they are rated favorably with the Better Business Bureau (also known as the "BBB").
All of this means that the Lantana movers that we work with have proven that they are trustworthy companies who care about their customers, and will go above and beyond to ensure that every customer is completely pleased with their moving experience.
Moving Services in Lantana, Florida
If you're wondering just how a great iMoving mover partner could help you make your move a little easier, consider choosing some of these services our partners offer. Whether you need loading or unloading assistance or help with a special sort of item, our mover partners have you covered with a range of services for you to select from, including:
Loading and unloading services: If you're planning a DIY move and renting a truck, you don't need to be lifting up all the heavy things by yourself. Thanks to loading and unloading services offered by some of our partner moving companies, you can hire professionals to handle loading and unloading all of your heavy gear, including appliances, televisions, and anything else you need a hand with.
Full packing options: If you're like most other people in the country, you probably have a good amount of stuff that you simply don't want to pack up and sort through on your own. Many of our partner moving companies offer whole house packing options, so you don't need to worry about this, either. Your movers will pack up the contents of your entire home for you, front to back.
Special handling services: Need a hand with an antique piece of furniture, large artwork or a large instrument that needs special care? You won't have to worry about those items that need a little extra attention to detail, because many of our iMoving partner movers offer special handling services for your unique items.
Local and long distance moving: No matter how near or far your move is taking you, you can count on iMoving partners to help you get where you need to go. That's because you can trust that the movers in our network are fully equipped and have all of the necessary certifications and licensing to carry out the move they sign up for. Whether it's a local move within the city or a move from a faraway state, our partners will do the job right.
Disassembly and reassembly services: When moving, you sometimes need to disassemble a piece of furniture or even an appliance to make it fit somewhere easier or make it safer to move. When you need to disassemble or reassemble an item, you can count on iMoving partners to be there to give you a hand.
You Can Move With Ease Thanks to These Tips
Moving is already tough enough, why not make it even easier with some of these handy moving tips from the moving professionals? Your move should be as simple as possible, and at iMoving, we want to make sure you're armed with all of the handy information necessary to help your move be as easy for you as possible.
Save room and time by packing your clothes in trash bags
If you want to save a good amount of room and time going through clothes, there is a very simple way for you to pack all of your clothes up in one go. Simply open up your closet, have a trash bag handy, and pack them all into the trash bag while they are still attached to their hangers. When you get to your new home, you can simply transfer them straight into your new closet.
Keep all of your moving supplies in one area
Keep your moving supplies together so that they are easily accessible to everyone in your home while they are getting everything together and ready to move. If you have a central "hub" where the moving supplies are all located, you will find it simple to get the item you need, whenever you need it.
Pack up an overnight bag with your essentials
When you get to your new home, the chances are high that you won't feel like unpacking the same night. Instead, have an overnight bag handy with essential items like toiletries, your phone and phone charger, money, medications, and anything else that you might like to have handy.
What Does Lantana Have to Offer You?
There are all sorts of reasons for you to be excited for your move to the welcoming city of Lantana, Florida. You're going to be living in one of the most popular states in the country, enjoying the tropical climate, easy access to the ocean, and much more.
Of course, there is more to Lantana than that. Let's explore some of the fun and unique things the city is going to have for you to explore when you finally arrive.
First off, you're going to have easy access to some of the larger cities nearby, should you feel like going for a visit. Lantana is just a short drive away from major Florida cities like Miami and Fort Lauderdale, so if you feel like visiting the mall, it will only be a short drive away from you.
You won't need to worry about going too far if you feel like hitting up the beach, soaking up the sun, and playing in the ocean, though. You can simply visit the popular Lantana Public Beach, which sports beautiful white sand, blue ocean water, and plenty of beach so that everyone visiting has plenty of room to stretch out, relax, and enjoy themselves.
While you're out enjoying the sun, why not take a walk in nature? If this sounds like something you would enjoy, simply visit the Lantana Nature Reserve right off of West Ocean Avenue. Formerly home to the Lantana landfill, the area is now a beautiful and well-kept nature preserve, offering plenty of opportunity to view the local wildlife and take a walk among the beautiful backdrop. All of the trails are marked where you can plainly see them, and you can find lagoons and even tidal mangrove forests in the area, so make sure you bring your camera for those picturesque moments you can't resist snapping a photo of.
Feel like visiting a local winery? You can get a tour and a wine tasting by visiting the popular Sons and Daughters Farm and Winery, where there is also live music often playing for visitors to enjoy. You will quickly understand why Florida wineries have been growing in popularity, and you'll be able to enjoy a relaxed atmosphere with fellow wine lovers.
Want to see some live theater? This is a rarity nowadays, but you will find that it is still available for the public' enjoyment at the Lake Worth Playhouse. This popular attraction is actually located right inside the old historic Oakley Theater, and puts on several different shows and attractions each year for everyone in town to enjoy.
Whatever you enjoy doing, you will find that there is probably something to suit your tastes in Lantana. From beautiful beaches and nature walks to public shows, wineries, and some of the most delicious local cuisine you could possibly ask for, there is something for everyone in Lantana, so you will have something to love about your new town once you get moved here.