Total of
1
movers in
Indialantic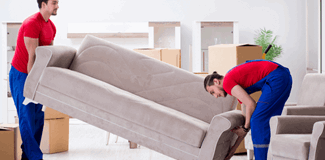 Indialantic Movers
As you prepare for your big move, you're likely looking at a variety of details around it. How are you going to find a place to live? Are there ways to get everything to your new place? And how can you find an Indialantic moving company that is affordable, yet reliable and that can take care of everything for you?
iMoving is here to give you assistance in that regard. We work to ensure that you have the ability to get quotes from some of the most reliable Indialantic movers. Not only do we make it easy to get quotes, but we also allow you to schedule and pay – all through our website.
iMoving is what is known as a moving facilitator. That means that we work directly with you and the moving company you choose in order to ensure that every part of the process is taken care of and that you can get whatever resources that you're going to need for your move to go smoothly.
We work hard to make sure that the local or long-distance moving companies in Indialantic that we're connecting our customers with are reliable and that they have a solid reputation. We give you all of the information that we can find about each of our partner companies. This allows you to feel good about who you're choosing and to know as much as possible before you book local movers for your move.
When you're in need of movers that you can depend on for every aspect of the moving process, iMoving is here to help you make the appropriate connections for that process. Head to our quote search engine here on iMoving.com and see how easy it is to get your movers scheduled in just a few minutes.
Moving Services in Indialantic FL
Commercial Movers – Is your business moving to a new location? Many moving companies in Indialantic have specially trained movers that can take care of fragile items like filing cabinets and electronics (servers, computers).
Residential Movers - Moving your home is essential and you want to be sure that you have movers that know how to deal with every part of that process, too.
Long-distance services – Moving more than 100 miles away involves effort, logistics, and manpower that you don't need for more localized moves.
Local Services – Local services are usually for the same county or for a couple of surrounding counties near your home or business. These moves usually only take a day or less.
Other Services – Storage rentals, the ability to buy moving supplies, and white glove services (fragile item moving services) are some of the most common options that you may see in your search.
Make Your Move Simpler With These Top Tips
Before anything else, schedule your movers
You want to now that you've got everything in order so that your move can go smoothly and without a lot of stress. You can use iMoving to get your quotes and to make sure that you have everything ready to go with moving a day before you start to focus on other things.
Put together a "to-do" list for your packing processes
Having a solid "to-do" list that has everything that needs to be accomplished is a fantastic way to ensure that you're going to be able to accomplish everything and so that you don't forget any of the important details that need to be taken care of and sorted out. If you put together a "to-do" list, be sure that you also use it and mark things off – it'll keep you on track and prevent "scatterbrain."
Give every member of your family jobs to do
If you aren't the only one in your home, then you want to assign everyone else with their own to-do list as well. Not only will it take a lot of pressure off of you (the person who is trying to organize everything), but it'll be a lot quicker for you to try and get everything done for your particular situation, as well.
Have a yard sale or garage sale right before you leave
A week or so before you go, be sure that you have a yard sale or a garage sale of everything that you don't plan on taking with you on moving day. If things don't sell, then schedule for a nonprofit that accepts donations to come the day before moving day to take all of that and anything that you were donating anyway.
Indialantic, FL – What To Know Before Your Move?
This little town, found between the Indian River Lagoon and the Atlantic Ocean (hence its name) is located in the Metro region around Palm Bay, Titusville, and Melbourne. With a population of just under 3,000 people, a town is a lovely place for anyone to raise a family. Without the traffic issues that you find in the larger cities, you will find that it's a fairly quick commute to wherever you work.
Because it's a smaller town, there is a lot of focus on the community. There are a variety of festivals and celebrations throughout the year, including craft shows, community-wide parties, and athletic events. With the highest per capita income in Brevard County, Florida, many residents own their own homes and feel very comfortable with everything that it has to offer them.
Christmas is a particularly special time, where they light luminaries and firefighters come through town on a fire truck, giving out candy to every kid on every street. Not only do kids and families have a lot of activities to enjoy, but children also have excellent schools to attend. They rate highly in terms of testing and they have a number of resources available.
As with any part of Florida, you need to be careful about hurricanes. Be sure that, if you decide to reside in this region, that you have the appropriate insurance and that you have places to go in case you need to be evacuated for any reason. As with the rest of the state, be prepared for a hot, humid climate throughout the majority of the year.