Total of
1
movers in
Eustis
A Better Price & Service Moving
Eustis

Eustis, FL

2.5
15

Years in Business

2

Trucks

4

Workers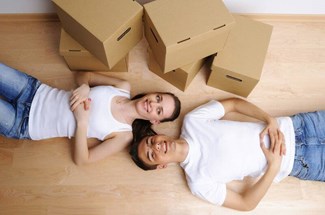 Eustis Movers
Getting ready to move to a new place is going to be a big undertaking, and you want to be sure that you take care of things in a proper fashion. You want to reduce the stress that you feel and know that you have everything in order. Where will you get moving boxes? How soon should you start packing? And how do you find the best local movers or long distance movers for your purposes?
At iMoving, we do our best to make sure that you can find the local moving company that is going to provide you with the very best options. We do a lot of work in order to ensure that any company that we estimate moving costs for on our website is going to be able to provide you with the best services. We background check them and learn as much as possible before adding them to our pages.
When you schedule through iMoving, you know that you're getting moving facilitation services that you can trust. There's so much that we will take care of – scheduling with your movers, sorting out dates and times, getting you quotes, and even making sure that payments are dealt with properly. It takes it off your plate so that you can focus on more important parts of the process.
Trust iMoving to help you find great moving companies and to make sure that you've got everything you need in order to make your moving day the least stressful day possible.
Options for Moving Services in Eustis, Florida
Packing and Unpacking – Need help with packing and unpacking your home and belongings? Some moving companies can help you to take care of those processes for an extra fee.
Local Movers – Moving in your town, county, or less than 100 miles from where you are right now? Local moving companies are going to provide those services.
Long Distance Movers – long distance moving companies go further than 100 miles from your current home and deal with the often complex logistics that can be involved in moving you and your family across the state or across the country.
Commercial Moving – Are you a business owner getting ready to relocate? Commercial movers can deal with all of the legwork and ensure that both fragile and confidential items are kept safe during transport.
Storage Services - Need storage because of downsizing or delays? See if your movers offer special rates based on your situation and needs so that you can reduce the number of people involved in your moving process.
Other Services – You may need to buy moving boxes, take care of fragile items during transport, or get assembly or disassembly services. These types of moving-adjacent services are typically available for an extra cost.
Moving and Packing Tips that Will Make the Work Easier for Your Family
Schedule Time off between moving in and starting work/school/etc.
The fact is, moving is going to take a lot out of you and it's going to be a ton of work to sort out. Because of that, you need to be absolutely certain that you have some extra time – otherwise, you may have some issues if you go back to work or school early.
Start organizing for your move ASAP
Get ready for moving day as soon as you have a date to work with. You want to start packing things up, looking at the options you have for moving companies, and whatever else you need to get into place. That way, you don't find yourself a week before you're supposed to move and frantically trying to get everything finished.
Clean clothes protect fragile items
If you have fragile items that you're trying to pack up, but you don't want to waste a lot of paper and such, try clean clothing! It works just as well, it's environmentally friendly, and it actually ends up saving you money on moving supplies in the long run. Plus, your clothing has somewhere to go!
Ask around for boxes
Look around for moving boxes at different places in your community, like office buildings, liquor stores, and other similar places that will often have extra boxes. Ask them ahead of time so that they can put them aside for you, or stop by on occasion to pick up what they have available.
Eustis Florida – Facts and Things to Know
At about an hour north of Orlando, Eustis is a quiet town that seems the opposite of what most people may expect when they think about tourist-centered central Florida. It's located on Lake Eustis and has a population of about 21,000 people, with a good chunk of that population being your typical retired senior citizen that decided to move to Florida.
But, that isn't the only population that can benefit from living there. Due to its rural feel, it actually ends up being an incredibly safe place to live, and people of all ages like the slow pace of life that they find in this part of the state. The school district is on average with other school districts in Florida and throughout the United States.
Its location in relation to Orlando makes it a fun place for families to live, especially because Florida residents pay much less in regards to tickets to both Disney World and Universal Studios, along with a handful of the other tourist attractions throughout central Florida. There are also a number of parks and natural spaces in Eustis itself, which often host festivals and other family-friendly activities throughout the entire year.
The average income in Eustis is a little lower than the rest of the state, at just under $50,000 a year. Manufacturing, tourism, and agriculture are the three main industries where people work in Eustis. Lake Technical College is the only higher education institution within the city, but the University of Central Florida and Lake Sumter State College are both within an hour of the town.
The weather in Eustis is like the rest of Florida – mild winters, hot and humid summers, and hurricane season is always a concern. All in all, Eustis is a sleepy town that can be a great place to raise a family or to start out as a professional.