Total of 6 carriers in
Orlando
Prime Residential Movers
Gainesville

Gainesville, FL

4.20
2

Years in Business

4

Trucks

2

Workers
Movers in Orlando, Florida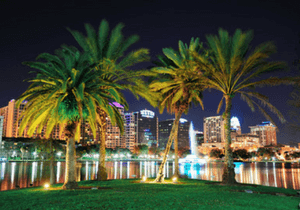 If you're getting ready to sort out the details of a move, then you want to be sure that you get assistance from iMoving. Our services help you to connect with the best moving companies in Orlando, Florida, providing you with a variety of options in relation to your move. By connecting you with the best options for long-distance Orlando moving companies, you will be able to work out all of the details of your next move with ease and with just a few keystrokes.
Our website has been developed with functionality in mind, allowing you to consider what is necessary and what services you may need for your move. Whether you're considering a full-service move where the moving professionals take care of everything from start to finish, or you just want them to drive the truck, you can find exactly what sort of Orlando movers that you may need from the quotes that you're going to get from our site.
There's no need to spend a lot of time trying to find licensed, insured, and bonded long-distance Orlando moving companies when you can use iMoving.com to help you find exactly that. Every one of the moving companies that we offer quotes from has been researched and background checked, so you know that you'll be getting quality, guaranteed service that can meet whatever requirements that you may have regarding the moving companies that you want to go ahead and invest your money into. 
Moving Services in Orlando, FL
Partial and Full Packing: Want someone else to deal with packing and unpacking your home? Get a quote and include that as one of your options at iMoving!
Storage Space: Storing your items in between your old home and your new one may be necessary, and some of the companies with iMoving offer storage solutions.
Moving Locally: Looking to move across the street or downtown? Many of our long-distance moving companies offer local moves as well!
Long Distance Moves: Moving away from or to Florida for the very first time? Find a moving service that specializes in long-distance or interstate moves!
Business Moves: Business moves take planning and care to pull off – so finding a moving company that specializes in business moves should be a priority for you.
Moving Fragile Items: No matter how big or small a fragile item maybe, you want to feel confident that your movers will take care of it properly.
Useful Tips for Your Move
Pack your home room by room. Not only will it help you to know what has and has not been packed, but it will help you to keep items from each room in separate boxes, which will make it easier to unpack later.
Always label everything that you're moving, no matter how trite or small that it may seem. By labeling everything, you make it easier for you, the movers, and whoever else is going to be moving your items from place to place.
Pack clothing as it is. If the clothes are hanging, keep them on hangers. If they're in a dresser, take out the drawers and move them separately – it'll make the process a lot easier for you.
Have an overnight bag that is packed for two days with all of the essentials – that way, if there's a delay or you can't get your items, you will have what you need.
What to Consider When Moving to Orlando, Florida
While most people consider Orlando to primarily be theme parks and Disney, it's definitely more than that. There are some very quaint areas of the city, a proper downtown area, and some homey neighborhoods where you could easily settle, which makes it a lovely place to raise your family.
The weather in Orlando is ideal, but during the summer months, almost daily, like clockwork, you'll get some sort of cloudburst rain shower complete with thunderstorms. It'll take less than an hour, and the puddles will be dry within an hour after the storm ends.
As you may expect, with such a large tourist city, there are a lot of things that work well and allow residents to enjoy all sorts of great experiences. Florida residents can get season passes to Disney Parks for a lower cost than anyone else, public transportation in and around the city is actually quite well organized, and if you like to eat out, there are dozens of delicious places to go.