Total of 1 carriers in
Ocala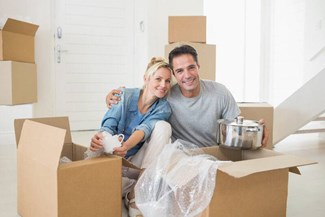 Ocala Movers
As you work on planning out your move, you will probably be looking for the best ways to make your move a little easier. No one going through a move enjoys packing everything up, navigating through the vast seas of moving companies out there to find the right one for their move, loading all of their stuff up, and more. Are there any moving solutions that aim to take some of the stress off of you?
This is where iMoving can help. Our aim is to provide anyone planning a move with the right resources to get the job done smoothly and simply. We work with only the best Ocala local moving companies the industry has to offer, and we have a very rigorous selection process to ensure that the movers in our network are the best you'll find anywhere.
All of the moving companies in our network have gone through various background checks, and have been in business serving their customers for a long time. The Ocala movers we work with have proven through hard work and dedication to their customers that they are among the best in the game, and they will treat you and your stuff with all of the respect you deserve when working with you.
Not only does iMoving provide customers with a network of the best moving companies around, but we also offer certain other goodies to help make your move go as smoothly as possible. Among the most popular of our online tools is our inventory checklist, which you can print out and use to help you sort through all of your things much more easily. At iMoving, we want to do everything possible to make things simple for you.
When working with an iMoving moving company, you gain peace of mind. We also ensure the movers we partner with share our value set, which revolves around easy moves for the customer at prices they can afford. You can begin working with one of these great movers today by obtaining a quote for your Ocala move.
Moving Services in Ocala, Florida
When you work with an Ocala moving company in the iMoving network, you unlock access to services that can help make your move that much more simple and convenient. That's right, select from the services below, and your moving company will do the work for you, without you even needing to break a sweat.
Commercial Moving: Business owners often plan expansions and open new offices, or simply relocate the office they have now to a different place in order to reach potential new customers. Whatever the case is for your business, one of iMoving's partner movers can help you move your business with ease.
Full Home Packing: Don't feel like packing all of your things up, or maybe you aren't physically able to handle all the sorting and lifting? Many moving companies are trained in sorting and packing up the contents of your home for you, so you can sit back and relax. Your movers can also unpack your stuff at your new home, if you'd like.
Storage Solutions: If you need to remove some personal belongings from your home to begin staging it for a sale before your move, or you just need to store some belongings away during your move for peace of mind, you can count on storage solutions provided by many of our moving partners to help you store your things with confidence.
Local Moving and Long Distance Moving: Whether you're moving to Ocala from another Florida city or coming in from out of state, you can rest assured that all of the movers we work with are fully certified and have all of the proper licensing needed to haul things across the state or across the country.
Loading and Unloading Services: Moving on your own and need to load up some heavier items, but don't have the help needed to move it yourself? Let a moving crew handle the job, so you don't have to worry about lifting up on kitchen appliances or other heavy stuff.
Simplify Your Move With Moving Tips
Making your move go as easily as possible for you is iMoving's number one goal, so with that in mind, you can use some of these tips from the moving professionals to help you out.
Try to pack for at least an hour a day before your moving day rolls around
You probably know important it is to book your moving company as soon as possible, but when should you begin packing your things once you have a moving date set? One easy thing you could do is set a timer on your phone for one hour each day, and dedicate that hour to sorting through and packing up your things. By the time moving day comes around, you should have everything packed up and ready to go.
Make sure you don't overpack boxes if you can avoid it
You don't want to overpack your boxes, you should always try to leave a bit of room at the top to make sure the tops of the boxes can be taped down to protect the contents inside. Overpacking can make items spill out as well as make them much heavier for you to carry around.
Bundle up fragile items together
If you have a lot of breakable items, you're going to want to make sure they're protected during transport. To do this, have a separate box or container for your fragile items, and line them with newspaper or other types of padding, placing the items carefully inside. Then, ensure the box is placed somewhere where it won't be smashed or accidentally dropped easily. This will help make sure they don't get jostled around and broken in the moving truck during the move.
Good Things To Know About Ocala, Florida
Now that you know all about iMoving movers and how they can make your move easy on you, you are all set to get ready for your move to Ocala. What awaits you when you get here, though? In short, plenty of beautiful views, amazing weather, and of course, plenty of entertaining things for the whole family to enjoy.
Do you or someone in your family love art? Ocala has a special place dedicated to hosting art pieces from all over the world, called the Appleton Museum of Art. Here, you will be able to see a collection of different exhibits from all over the globe, as well as have access to art-related workshops and classes, if that is something you would enjoy. Anyone with an appreciation for both modern and traditional art styles and pieces will love a visit to the art museum.
Folks wanting to step out in nature while in Ocala and soak up the scenery will need to look no further than the Ocala National Forest to find what they're looking for. This is one of the most popular destinations for both residents and tourists alike in this central Florida area, and for good reason.
You can find plenty of activities to enjoy outdoors here all year long, like camping out, going fishing, kayaking, swimming, or just checking out the wildlife and taking photos.
Another popular natural destination in the Ocala area is the Withlacoochee State Forest, which is the third largest forest region in all of Florida. There are over 50 miles of trails here for public enjoyment, and they're paved for convenience, making it easy to find your way around. There are areas in the forest that are dedicated purely to the preservation of the natural area, the protection of the wildlife, and more.
If you love walking through and exploring expansive natural lands, then the Withlacoochee State Forest might be the destination for you.
What about some fun for the whole family? Have you ever thought about trying ziplining? If you'd like to test your mettle on the lines, then head on over to Canyons Zip Lines and Canopy Tours, where you can experience ziplines from different views and different height levels.
You will be able to start off with a beginner-friendly zipline or go straight to the more advanced ones, whichever you feel most comfortable with. No matter what you choose, you will experience a thrill zipping along and seeing all of the Florida scenery underneath you as you speed along the line.
Want to check out a selection of things from local artisans and farmers? You can find locally grown fresh fruits and vegetables, as well as arts and crafts made by local artists, at the Union Street Farmer's Market. Every Wednesday from 4 pm to 7 pm, local folks gather in the market to sale their wares, and there is usually a wide selection of locally-crafted items and locally-grown food on offer for you to choose from.
No matter what you enjoy doing, you're sure to find something to love about living in Ocala. From natural forests, ample swimming opportunities, and plenty of ways to have fun, you will settle right into your new city in no time, along with quickly discovering why so many people are happy to call the Sunshine State their home.