Total of 1 carriers in
St. Augustine
Morey Moving Inc.
St. Augustine

St. Augustine, FL

4.20
40

Years in Business

5

Trucks

15

Workers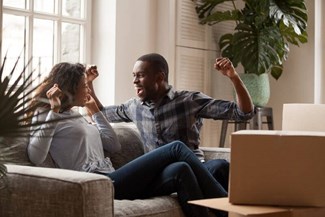 St. Augustine Movers
Are you getting ready to bust a move and go to a different city or state, like St. Augustine? If so, you'll soon find that moving is a bit tougher than it looks. Before things get out of hand, you should consider working with a moving facilitator like iMoving.
iMoving is a platform that has been designed with customer service in mind, helping users plan both cross country moves and local moves to many cities, including St. Augustine, FL. At iMoving,  we provide a service that is supremely customizable and convenient, making the process of finding movers and scheduling relocations a breeze.
Each and every one of the local or cross country movers in the iMoving network has been put through our rigorous screening process, which allows us to ensure that the company is bonded and licensed. The platform eliminates the risks of having a bad experience with moving companies such as price hikes, bad service, and more.
There's a good reason iMoving is becoming one of the top moving facilitators in the United States; in fact, there are several reasons including;
Inventory Items: The ability to inventory your items accurately is limited with other tools, but iMoving has made this process smoother than ever. You can add and remove items from your inventory checklist, arrange them so that items and moving boxes are easily tracked, and you can change inventory details up until the day your movers are scheduled to arrive.
Competitive Pricing: Moving companies will put in bids to customers, making it easy for users to go through long distance or local moving companies and find one that works best for them. You get access to information about multiple movers, allowing you more control over your moving cost and giving you options for movers you may want to work with.
Moving Services in St. Augustine, FL
Special Handling: Special handling services ensure extra care is given to specific items, including antiques, fragile equipment, artwork, heavy furniture, and more.
Storage: No matter how long items need to be stored, you can find moving companies offering storage services on iMoving. Facilities vary and some may have temperature or humidity controlled units available.
Local or Cross Country: The type of move you will be completing depends on the distance you will be travelling and whether or not you will cross state lines. Any move from one state to another is usually considered an interstate, long-distance or cross country move while moves within 50 miles are typically considered local moves.
Full Packing/Unpacking: Many movers offer full packing as well as full unpacking, so getting your items packed up in your old home and unpacked in your new home takes less time and is done by professionals. Packing and unpacking services can reduce accidents and keep frustration to a minimum.
Commercial: Commercial buildings will require a different set of skills, but you can trust that iMoving St. Augustine movers have all the tools and experience necessary to perform commercial moves with care, ensuring assets are undamaged.
Essential Tips for Moving
Take Pictures
Before closing each box, it is a good idea to take a picture of the contents of the box before sealing it. This makes it possible to know what is where later on, when there are an overwhelming amount of boxes to go through. You'll be able to easily find something that you need by referring to pictures you've taken, such as the remote controller to the television.
Plan for Children & Pets
Your children and pets are important to you, so you should keep them safe while your movers are working in your home. If kids are unable to assist during a move, consider finding a babysitter to take care of them so that they are not in the way of movers. Pets should also be kept out of the way, so consider arrangements for furry friends and younger household members.
Start Unpacking Kitchen Items First
Food is an essential need for humans, so getting your kitchen set up should be one of the first tasks you focus on when arriving in your new house. You'll be able to cook and eat comfortably and it will feel as though you have accomplished something from the very beginning.
Have a Bag of Moving Essentials
You won't be able to access your belongings while they are being transported to your new home, so it's a good idea to put aside items that you will need before arriving at your home. Some of the things you may include are personal hygiene supplies, money, important documents, valuable items, clothing, medications, identification information, chargers, and more.
Preparing for Living in St. Augustine
St. Augustine is a quirky area that sets it apart from other parts of the Sunshine State. When moving here, you'll find some fun and unexpected surprises along the way, including the bridge, cyclists, and its relative smallness.
The Bridge
The bridge in St. Augustine is so notorious that you can find thousands of posts with location tag 'Stuck on the Bridge' on social media, hinting at just how often people get stuck waiting on the bridge.
While it may be inconvenient to have the bridge go up, stopping your commute, it also allows you a chance to relax and take in the scenery. The bridge itself is something of beauty, with architectural features that make it one of the wonders of Florida.
Cyclists Are Everywhere
A town that glorifies bicycles as much as St. Augustine has pretty much never been discovered. You'll find that if you have a bike, you can get around very easily and enjoy the weather in this beautiful city.
Be sure to wear a helmet, though, and be aware of the traffic going on around you while you're enjoying a ride around the city. You may even end up leaving your car in the driveway more often than you'd expect, showing just how easy it is to bike around the town.
It's a Small Town Vibe
Don't be surprised if you begin to notice the same faces around the city – St. Augustine is not a big area. You'll see many people on a regular basis and after a while, you'll be able to easily spot vacationers and tourists. This smallness can be daunting for some, but for others the smallness of St. Augustine is a welcome change from the hustle and bustle of the big city.
St. Augustine offers a variety of unique characteristics that have led to many people making the city their home. In fact, once you arrive, you probably won't ever want to leave.