Total of 1 carriers in
Naples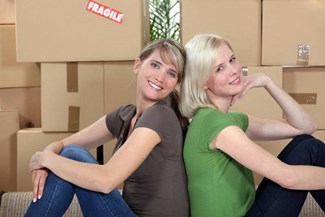 Naples Movers
Are you getting ready to move to a new home, but you aren't sure how to connect with Naples local moving companies that can assist you? Maybe you need to find affordable movers that can take care of all of the difficult things that may come up during your move?
iMoving is here to give you assistance in that regard. We've been connecting with Naples movers for years, ensuring that we can put together a network of partners that our clients can trust every single time that they schedule a move through us. We make the process really simple so that you can feel good about who you're working with.
All you need to do is to use the quote tools you'll find here on iMoving.com. Let us know where you're headed and what sorts of services you believe you will need for your move. Then, we give you estimates from a number of your local Naples movers, allowing you to get the info that makes sense and helps you to stay ahead of problems.
Then, you compare those companies, see what they have to offer, and get the resources you need. It's that simple for you to connect with the right moving company, book your move, and pay for it. You can do it all on our website and you can take care of all of the details in just a few minutes. Then, you can go about the rest of the tasks you need to do before you move! 
Moving Services in Naples FL
Packing and Unpacking: Need some help with the packing and unpacking processes? Many moving companies can take care of this part for a low additional cost.
Local Moving: Moving down the road, or maybe across town? These moves are simple and low cost (when compared to long-distance moves), so it's only a small investment to save yourself a lot of headache.
Long Distance Moving: Are you moving further than 100 miles? Then you may need a little bit of help from pros that can take care of the logistics and how much stuff you're going to have to move.
Commercial Moving: Business moves can be really complex, especially if you have a lot of servers and other electronic devices. Thankfully, many of our Naples movers can give you a hand with business relocations with ease.
Other Services: Your moving company may offer options like storage services, white-glove services, and other moving-adjacent options that can help to make things go a little more smoothly.
Some of Our Favorite Moving Tips
Take time to purge!
If you're packing up everything that you own, now is the time to purge. IF there are items in your home that haven't been used lately or clothing that doesn't fit, now is the best time for you to go ahead and start getting rid of things that are just in the way and wasting space. There's no need to pack it all up and take it with you if you aren't going to be using it.
Be deliberate about choosing your moving day
When you go to schedule your moving day, be sure that you're smart about it. If you do it in the middle of the week and/or the middle of the month, you can usually get lower rates and make sure that you get all of the services that you need more easily. These are the "slow times," so your Naples movers may have more availability.
Make the biggest and best checklist ever
You want to have a huge checklist with every little thing that you need to try and get done on it. Why? Because the more detailed your list is, the more likely that you'll actually complete everything that you need to get done before you leave.
Pack your electronics carefully
If you have the original boxes, use them. That way, you have fewer issues and you will know exactly what electronic is where. This can help to reduce stress and make it a lot safer for you to transport everything.
Always have extra supplies
Have extra boxes, packing tape, labels, and whatever else that you may need in order to pack. You can always return what you don't open, or give it to someone else that you know is moving.
What to Think About Before Moving to Naples, FL
Naples is a beautiful city found in Southwestern Florida, located right on the Gulf of Mexico. This unique location, combined with a wide variety of options for both seniors and young families that wish to move there. With one of the lowest unemployment rates in the country, Naples is also one of the top cities in terms of projected job growth, allowing anyone to get their start here. Health services and business are the two main industries that are booming.
If you enjoy golf, then you will definitely enjoy living in Naples. Known for its more than 70 different golf courses, it has the highest number of golf courses per capita out of any county in the country. There are both PGA and LPGA events held here, so if you enjoy watching the pros, you may have opportunities to do that as well.
Naples is very popular with tourists during the winter months, and it has its share of snowbirds (seniors that travel to the region during the winter months). There are also a number of celebrities that reside in and around the local area for at least part of the year, so you have a pretty solid chance of running into someone famous when you go out to eat or head to the golf course.
The school district in Naples is quite small, but they have worked to make it a pretty solid school district where kids are able to succeed and families feel confident in sending their kids there. Between that, all of the tourist attractions and the number of jobs located here, you'll find that Naples is a pretty solid place for you to raise a family.