Total of 3 carriers in
Sunrise
Weston Moving and Storage
Sunrise

Sunrise, FL

3.98
22

Years in Business

3

Trucks

15

Workers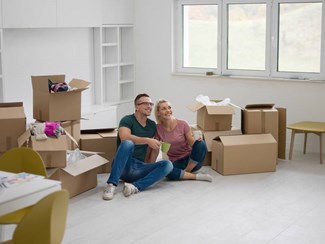 Sunrise Movers
If you're planning on making a move to Sunrise, FL, you can be prepared and ready for anything when working with iMoving.
The ultimate goal of iMoving is to simplify the moving process and take away some of the stress that comes with it. To do this, we work with Sunrise moving companies that provide a myriad of different services to residents. These services make moving easier and help you stay organize and on top of everything. Some services you can look forward to including special handling for items and transportation services.
When you choose to move using iMoving, you are in capable and safe hands. And, so is your money. You don't pay the moving company upfront – your payment is handled through iMoving in order to give you maximum safety and payment protection. Payments aren't released until you've verified that your belongings are undamaged and you are satisfied with your service.
The moving companies in Sunrise, FL listed in our network have all gone through a very robust verification process that is designed to make sure they provide excellent service.
Our iMoving vetting process includes ensuring that moving companies possess the required licenses and certifications, have a solid 2-year track record and uphold the values of transparency and customer respect that iMoving was founded on. They must also receive great reports back from past clients that have experience working with them, so you can feel confident in your choice of moving company every time you work with iMoving.
Moving Services in Sunrise, FL
Store Belongings Securely: Moving to a new place doesn't always mean that all of your belongings will be moved in right away. If there's a certain amount of time between moving out and moving in, many of iMoving's partners have storage units that are temperature and pest controlled to keep items safe and secure.
Get Items Packed Swiftly: Packing can be the hardest part of your move, but Sunrise moving companies can take the hassle out of packing with full packing services. Your entire home can be packed by professionals without the need for a 'Help-Me-Move' pizza party with friends.
Move Locally or Out of the State: No matter where you plan on moving, you'll need licensed and insured movers in Sunrise by your side. Our local moving companies have the necessary qualifications to safely and legally perform moves within and across state lines.
Move Your Commercial Business: A commercial move is more complex than a standard residential move. To execute a business move, look for one of our moving partners that have experience with commercial relocations.
Moving Tips
There are a lot of factors that go into making a move, even if you're moving around the corner from your current home. Let's take a look at some tips provided by moving experts.
Keep track of important dates: Some things that you need to take care of during your move will need to be accomplished by a certain date to avoid interrupting your plans. Keep track of the dates you need to turn in paperwork or finalize any of the details regarding your move, such as providing the post office with a forwarding address and getting work situated.
Have an overnight bag packed: While you may have the highest expectations, life is unpredictable and your move can become delayed for numerous reasons. In the event of any issues, it's good to be prepared with an overnight bag. You should keep any essential medications and items you may need in the bag and keep it nearby, such as an inhaler or deodorant.
Have sunscreen ready: One mistake that many new residents make is not using enough sunscreen. The amount of sunlight Sunrise gets on a daily basis can be overwhelming for fairer skin tones and individuals that aren't used to the sun, so sunscreen becomes essential. You don't want to get sunburned when you've just moved to the area, do you?
Thin out your winter closet: Since you'll be in a state with a tropical climate, it's not necessary to keep an entire closet dedicated to winter clothing unless you'll be traveling a lot. You don't have to throw them out – a good coat is valuable – but you may consider moving them to storage or asking a friend or family member to hold onto them until you need them. With all the beautiful weather, you won't want to be bundled up anytime soon.
Things to Know About Moving to Sunrise, FL
In the Sunshine State, one city stands out as one of the best places to live – Sunrise, FL. There's no shortage of fun and beauty in this small city with a large population and plenty of things to love about it.
The City Is Diverse
It would be hard to find somewhere else in Florida that is as much of a melting pot as Sunrise. The city is home to many different cultures, bathing it in rich history and allowing residents to learn about the world without leaving their own neighborhood. If you speak Spanish, you'll have even more fun – many residents speak Spanish along with English, so you can communicate effectively in both languages.
The Weather Is Beautiful
The weather in Sunrise, FL is something out of a movie – it's sunny and bright most of the year with the occasional downpour. The title of 'The Sunshine State' could almost be taking about Sunrise, with its iconic name showing off the most beautiful part of the day in this city.
Even in the winter, the city doesn't dip in temperature as much as other parts of the world. You can bask in the sunlight in the dead of winter without so much as a chill creeping up your arm. It's a wonderful place for anyone that loves to be outside and loves warm and tropical weather.
The Beaches Are Gorgeous
One of the most amazing things to do in Sunrise, FL is to visit the many beaches located along the coast. The beaches in Florida are renowned for their beauty, and you can get the full experience living in Sunrise. The city is a short drive away from Miami, one of the most famous cities in the world, where you can visit South Beach and possibly even see some celebrity faces.