Total of 1 carriers in
Miramar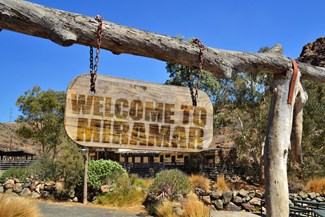 Miramar, FL Movers
An attractive city between Miami and Ft. Lauderdale, Miramar is a fantastic place to live. It's family-friendly, with plenty of things to do and see – no wonder so many choose to make the city their new home. But, to live a new life in this great city, you first need to find movers who make the moving process stress-free.
With the help of iMoving, local and long-distance moves to Miramar, FL are easy and hassle-free. Combining expert moving advice and customer reviews with our extensive network of reputable and professional moving companies, we take the guesswork and stress out of finding the perfect movers in Miramar, FL. At iMoving, no move is too big or small for our experienced moving partners.
How to Find Local Movers in Miramar, FL
For local moves within the city or to a neighboring area, iMoving ensures you can connect with the best local movers in Miramar, FL. Whether it's moving a studio, house, or storage space, we have the perfect solution for your needs. Additionally, our local moving partners are all licensed and insured, so you can trust them with your valuable belongings.
When you want to hire local moving companies in Miramar, FL for your upcoming move, it's iMoving that will ensure a seamless and stress-free experience. We only work with the best in the business, verified through an extensive vetting process and genuine customer reviews.
Trusting a local move to just anyone isn't an option when you want the best for your belongings. With iMoving, you can relax and enjoy your move, knowing that our experienced local moving partners are taking care of everything.
How to Find Long Distance Movers in Miramar, FL
When it comes to moving long-distance, it's essential to find a company you can trust. iMoving has you covered with a vast network of long-distance moving companies in Miramar, FL that are experienced in making state-to-state and cross-country moves. We'll connect you with the perfect company for your needs, whether it's a small apartment or a large household.
We don't stop at connecting you with a moving company. At iMoving, we are a one-stop shop for the entire moving process with the ability to hire long-distance movers in Miramar, FL through our site using our secure online booking platform.
Additionally, you can rest assured that the price you are quoted is the price you pay, thanks to our binding estimate guarantee. This means that your long-distance move will be seamless, affordable, and stress-free when you choose iMoving.
What is the Cost of Movers in Miramar, FL?
The cost of movers in Miramar will depend heavily on the specifics of your move. Local and long-distance moves have different price points, as do moves of different sizes. With local moves starting at a few hundred dollars and long-distance moves starting at a few thousand dollars, there is a big range in potential cost.
The best way to get an accurate estimate for your move is to use our moving cost calculator. With this cost estimating tool, you can input the details of your move that will help create your final total. Our calculator factors in every possible detail, such as the number of boxes you'll be moving, type of furniture, size of your home, potential access fees, and more, to give you the most accurate estimate.
At iMoving, we are committed to being upfront and transparent about the cost of your move from start to finish.
Stay Organized for a Successful Miramar, FL Move
iMoving's secret to a successful move lies in its ability to help you plan every aspect of the moving process using our website. In addition to connecting you with the best moving companies in Miramar, FL, we also offer a wide range of resources to help make your move as smooth as possible. Use our detailed moving checklist, packing tips, and moving guides to plan your move step-by-step.
With optimized organization keeping you on track, you'll have more time to enjoy Miramar's amenities, such as the Miramar Regional Park with its sports fields and playgrounds or the Quiet Waters Park with its hiking trails and Splash Adventure water park.
Get started on your move to Miramar, FL today by finding the perfect moving company for your needs with the help of iMoving.