Total of 1 carriers in
Tamarac
The Storage & Delivery Experts
Tamarac

Tamarac, FL

4.01
10

Years in Business

1

Trucks

6

Workers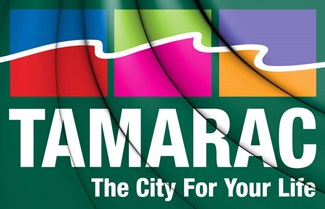 Tamarac, FL Movers
Tucked between a portion of the Everglades National Park and Ft. Lauderdale, Tamarac, FL offers its residents a unique suburban experience. With easy access to shopping, dining, entertainment, and some of the most beautiful beaches in the world, it's no wonder why people are flocking to this little piece of paradise.
If you're thinking of moving to Tamarac, FL for its close proximity to all that South Florida has to offer, you're not alone. iMoving has helped thousands of people find the best movers in Tamarac, FL to get them settled into their new homes.
Our one-stop shop for moving needs is designed to eliminate the hassle and stress of finding a reputable moving company. We only work with the most qualified and experienced movers in the business, so you can be sure your belongings are in good hands.
How to Find Local Movers in Tamarac, FL
Local moves within Tamarac, FL or to the neighboring cities of Lauderhill, Margate, or Coral Springs can be completed by a local moving company. These moves are typically less expensive than long-distance moves because the moving company won't have to travel as far.
When searching for local movers in Tamarac, FL, checking reviews and comparing pricing is essential. While a google search of 'moving companies in Tamarac, FL' may overwhelm you with options, iMoving can help you narrow down your choices, thanks to our side-by-side comparison feature.
Once you've selected the right company to handle your moving needs, iMoving makes booking local moving companies in Tamarac, FL directly on our platform easy. In addition, we only pay your hired movers once the job is complete, and with our money-back guarantee, you won't have to worry about paying for a local move that isn't up to snuff.
How to Find Long-Distance Movers in Tamarac, FL
When it comes to long-distance moves to or from Tamarac, FL you'll need reliable movers who are fully licensed and insured to transport your belongings. At iMoving, we only list FMCSA licensed long-distance movers, so you can be sure professionals will handle your move.
iMoving's platform makes it easy to find long-distance movers in Tamarac, FL who are qualified, experienced, and offer full transparency regarding pricing. Our binding quotes ensure that you won't run into any surprise charges during or after the moving process, and our dashboard allows you to fully control every aspect of your move from start to finish.
With only a few clicks, iMoving makes it easy to find the best long-distance moving companies in Tamarac, FL to complete your move.
How Much Does it Cost to Hire Movers in Tamarac, FL?
The cost of hiring movers in Tamarac, FL can range from a few hundred dollars to several thousand dollars. Local movers are less expensive than long-distance moves, with the average price hovering between $300-$2000 for moves under 100 miles. Long-distance moves typically start at around $2500 and can be as high as $5000 or more.
The final total of your move will be dependent on the total distance movers will have to travel, the total weight of your belongings, and any special services or access fees for completing the move.
If you are unsure whether the price you are quoted by one of iMoving's partner movers is fair, use our online moving cost calculator to get an estimate that will offer some insight into how much you can expect to pay for your move.
Make Your Tamarac, FL Move Hassle-Free
Moving is never easy. That's why at iMoving, we take every precaution to make sure your move is as smooth as possible.
We recommend using our moving checklist to help you stay organized and on track in the lead-up to your move. This helpful checklist will ensure you don't forget any important details, such as canceling utilities or transferring your driver's license.
With iMoving on your side, you'll be able to enjoy a hassle-free moving experience that leaves you plenty of time to start enjoying all that Tamarac, FL has to offer, such as its numerous golf courses, community parks, and proximity to some of Florida's best beaches.
When you need to perform a local or long-distance Tamarac, FL move, do what thousands of others have and trust iMoving to help you have a pleasant moving experience.