Total of
1
movers in
Lady Lake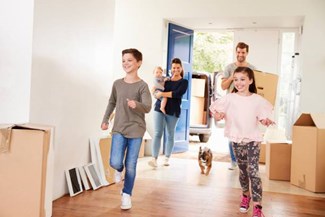 Lady Lake Movers
Are you getting ready for a big move, and you need some help from a Lady Lake moving company to make it all go smoothly? How are you supposed to take care of everything and how can you get the best prices for the move that you're preparing to do?
That's where iMoving can come in and give you a hand. At iMoving, we do everything possible to ensure that you are going to be connected with the right Katy movers for your purposes, allowing you to sort out what it is that you need to get done and how you want to move forward with your moving plan.
We're known as a moving facilitation company and, as part of that, we do a lot of work to make sure that you are only getting quotes from companies that have a solid reputation and that are going to help you out by helping you move along and making it simple. iMoving only partners with reputable companies and we make sure that you're getting everything that you need in order to move successfully.
By taking the time to explore your options at iMoving.com, you can be sure that you're getting accurate quotes, finding the resources you need and that the movers you hire are going to take care of everything in a way that matters. That's huge when you're trying to take care of things. Use our search engine and see why our service is the best moving facilitation service you can find!
Moving Services in Lady Lake, FL
Packing and Unpacking: If you have a lot to pack and you don't have the time and/or ability to do so, you want to be sure that you get some help taking care of everything. Movers often offer these services to help their clients.
Loading Services: Do you need fragile items or large items moved? White glove services and other similar loading services are available.
Local Moves: Whether you're moving down the street, across the county, or into the next city, you can use local movers to get your items moved in next to no time.
Long Distance Moves: Long distance movers in Lady Lake do a lot of work to organize and execute moves across the state or across the country, and you can trust them to do it right.
Business Moves: Commercial moves are complex and require specially trained professionals to do them correctly, so you want business movers to sort them out.
Storage and Sales: If you need a storage unit during the move, many of our partner companies have secure, climate-controlled units to rent for the long-term or for a shorter period of time. You can also purchase packing supply kits from many moving companies.
Moving Tips
Always group fragile items together and label them
Fragile items need a lot of care in order to ensure that you aren't in a situation where your movers don't know about them. If you have fragile items, be sure that you put them in the same boxes and label them in big, brightly colored letters so that your movers know to handle with care.
As a matter of fact, label everything
Labeling your items and grouping them together is essential if you want to be sure that the right things go to the right rooms during the unloading process. Label things and, if it helps you to stay ahead, you can color code them as well.
Donate, sell, keep
Sorting through your items and deciding what to keep, what to sell, and what to donate is worth the time that you put into it. You will reduce how much you need to pack away and, in the long run, you end up spending a lot less on your move (because most movers calculate based on how much stuff you have).
Schedule your move early on
As soon as you have any idea as to when your move may be, you want to schedule everything around it. It'll reduce your stress and ensure that you at least have one domino in place before you start trying to get everything else done for your big move.
Consider trying out wardrobe boxes
Wardrobe boxes are a really handy option for people who have a lot of clothing hanging in their closets. In short, all you need to do is hang your clothes in them. The box goes in the truck, and you're ready to go. It's that simple!
What You Should Know About Lady Lake, FL
Lady Lake is a retiree's dream location when they're looking to retire in sunny Florida. Like the rest of the state, you can expect lovely temperatures from October to May, and then June to September you'll find that it gets quite hot. You always need to be aware of the possibility of hurricanes and be prepared for them if they happen.
The reason that retirees love Lady Lake is because of the giant retirement complex that was built in the area. Known as the Villages, this complex was built especially for people who are age 55 and older. There are a number of homes that you can purchase or rent if you decide to live here, and you'll find that it's quite the place to be as you enjoy your retirement years.
There are dozens of golf courses here! 24 9-hole golf courses and 10 other courses with 18 to 27 holes, so if you're a golf enthusiast, you will never run out of new courses that you want to check out and try. Along with that, there are a number of pools, shuffleboard courts, tennis courts, bocce ball areas, and more.
Lady Lake is only an hour or so north of Orlando, so if you retire to this area, your children and grandchildren can come to visit and it's really easy to get to all of the fun and touristy places around the Orlando area, as well. In short, there's always something for you to do and enjoy if you make the decision to go to Lady Lake for retirement.