Total of 1 carriers in
Margate
Cartier Moving Services LLC
Margate

Margate, FL

3.80
4

Years in Business

2

Trucks

4

Workers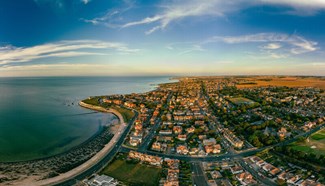 Margate, FL Movers
A small suburb of the Miami metropolitan area, Margate is a great place to call home. As you finalize details of your Margate move, allow iMoving to help you with the selection and hiring of reputable movers for a local or long-distance move.
With the help of the iMoving platform, you can effortlessly hire the best movers in Margate, FL for your relocation. Hiring movers without such support is a significant hassle, as you have to spend hours determining whether a mover is insured, licensed, still in business, and reliable.
Let iMoving to do all the heavy lifting, ensuring that you can focus on your final days at your current home and comfortably prepare for your relocation to Margate.
Choosing Top-Rated Local Movers in Margate, FL
The challenge of finding reliable and available local moving companies in Margate, FL is very real. You may read great reviews about a mover, only to discover they are booked several months in advance.
Then you find an available mover, only to see they have poor customer reviews. Such a process makes finding movers through search engines very frustrating. Unless you have a trusted friend or family member who recently moved to or from this area, you may be stuck.
Rather than struggle to find the best movers, you can leverage iMoving. We thoroughly assess the most reputable local movers in Margate, FL by verifying their licenses, insurance details, years in business, services, prices, and customer reviews.
Search for local movers based on the services they offer and their availability using the iMoving platform.
Hiring Quality Long-Distance Movers in Margate, FL
Hiring long-distance movers in Margate, FL can become expensive, especially if you are moving to or from a city far away. A California or New York move to or from Margate, for example, could cost you a few thousand dollars.
When you are paying such high prices, you should only be hiring the best. Through iMoving, you can sort through the list of reputable long-distance moving companies in Margate, FL to understand their availability, rates, and services offered.
As you learn more about your move, such as the size, timing, and special needs surrounding your relocation, you can connect with movers through iMoving that meet those needs. You can chat with movers back and forth, providing them information about your move, until they offer you a binding quote.
When you have a binding quote from several movers, you can compare rates and choose the best company to handle your long-distance relocation to or from Margate.
Understanding the Cost to Hire Movers in Margate, FL
A challenge for a lot of people when relocating is to keep a lid on the expenses associated with the process. One way that you can better manage this process is by using iMoving's state-of-the-art moving cost calculator, as it allows you to understand the most relevant factors in determining relocation expenses.
Movers charge less when you rent a smaller moving truck, which means that downsizing your belongings could help you save money on a move to or from Margate. You can also choose to pack and unpack your belongings without any professional help, which limits the movers' work to loading, transportation, and unloading.
Consider relocating in the winter if you are determined to move for the lowest possible cost. If you have to move during another season, try to book a moving slot on a weekday at least one month in advance, as movers will likely charge less in those circumstances.
Seamlessly Moving to Margate, FL
The best way to organize a move is to have a to-do list, and the easiest way to make your own list is to start with iMoving's comprehensive, printable moving checklist. When you are aware of tasks to complete, such as closing utility accounts, forwarding mail and taking care of dental as well as medical records, you are not going to forget an important step.
The help of iMoving will make your life a lot easier too. Through our secure and reputable platform, you can search for, chat with, hire, and pay the best movers in the Margate area.
As you prepare for life in Margate, and get ready to enjoy the thrills of living near a metropolitan area such as Miami, ensure your relocation goes smoothly. Then you can spend more time finding your feet in your new city.