Total of 2 carriers in
Lauderdale Lakes
GM Van Lines
Lauderdale Lakes

Lauderdale Lakes, FL

4.40
12

Years in Business

12

Trucks

22

Workers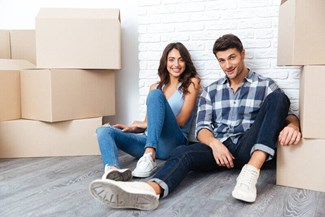 Lauderdale Lakes Movers
Believe it or not, there is a lot to love about moving. You get to experience a brand new city, you get to meet new people and make new friends, and you get brand new opportunities presented to you. Of course, there is quite a lot to not love about moving, as well, such as planning out a budget for your big move, getting in touch with moving companies, going through and packing up all of your stuff, and everything that goes with it.
Luckily for anyone planning a move, whether locally or to another part of the country, they don't have to stress about their move being too difficult for them to handle. That's because at iMoving, we want to do everything we can to make moves easier for everyone. In order to accomplish this vision, we undertook the task of putting together a network of the top moving companies all across the country.
The moving companies in the iMoving network have all been background checked and carefully reviewed to ensure that they are some of the best moving talent around. They have all received thoroughly glowing reviews from customers they have served in the past, and their years of experience add up to provide you with an easy move using trustworthy Lauderdale Lakes movers who have been doing the job for years.
Customer satisfaction is the first priority of all of the moving companies in the iMoving network. With this in mind, you can be sure that by working with any of our partner companies, you will be working with a Lauderdale Lakes moving company that genuinely cares about their customers and providing a great experience.
You can also feel assured that all of our partner moving companies have all of the necessary certifications and licensing, making them in complete legal compliance to transport your stuff safely to wherever your new home may be.
This is the great thing about working with iMoving. By selecting one of our partner moving companies for your move, you are making the decision to simplify your move as much as possible, taking a good deal of the stress off of you so that you can move with confidence.
Moving Services in Lauderdale Lakes, Florida
Before moving to your new home in Lauderdale Lakes, you have to get some things taken care of first, like packing up or maybe help with loading the moving truck if you're going the DIY route. What if you need a hand with this arduous process? You can count on your iMoving partner movers to help you with a long list of available services to make your move even easier. These services include things like:
Disassembly and reassembly services: Is your door too small for the couch to fit through? How do you plan to safely store the fridge in the moving truck? These are examples of items that you will most likely have to disassemble in order to safely transport them. If you need a hand with disassembly and reassembly of some of your stuff during your move, mention it to the mover. Most of our partner companies can take care of scenarios like these.
Full packing options: No one jumps with joy at the thought of packing up all of their belongings, especially if it's an unexpected move and time is short or your physical capabilities are limited. What if there was a way to make this easier? There is! Many of our iMoving partners are trained and experienced with packing up all of your stuff for you.
Commercial moving services: Are you a business owner planning on opening a new location, or moving your current location to a new city? We have you covered with partner movers who offer commercial moving services, which can safely transport your business assets and all of your gear into your new location. You'll have your office in your new city up, running, and open for business in no time at all.
Storage solutions: Got some specific items that you want to store away for awhile while you get your new home situated? You can take advantage of storage solutions offered by many of our iMoving partner companies. Your stuff will be protected in an airtight, locked, and climate controlled environment, where you can access it anytime you'd like.
Loading and unloading services: No one is able to lift up on all of the heavy stuff in their home on their own, let alone load it into a moving truck singlehandedly. If you're doing a DIY move, save your back and the backs of your friends and use the loading and unloading services provided by some of our mover partners. You won't even have to break a sweat, because they will load up all of that heavy stuff for you.
Consider These Moving Tips to Make Your Move Even Easier
If you want to make your move even easier, then consider utilizing some of the following tips from experienced moving professionals. With these tips combined with the help of an iMoving mover partner, your move should go off without a single problem.
Book your moving company as soon as you can
You don't want to dawdle when it comes to getting in touch with your moving company and booking an appointment. Movers can fill up their schedules quickly, especially in the spring and summer seasons. To ensure you get your moving day on the books with your chosen moving company, book your estimate with them as soon as possible.
Consider meeting with more than one mover if moving on a budget
Got a smaller budget to work with on your move? Not a problem! Get in touch with more than one moving company for price estimates. When you have a few estimates to choose from, you can select the one that works best with your budget.
Plan a yard sale to get rid of stuff and make some cash
If you don't plan on taking all of your stuff with you on your move, plan a yard sale before you leave. You can accomplish two things this way. You can not only offload some of the stuff you want to get rid of before your move, but you can also put some extra spending money in your pocket for when you get to your new city. Isn't that exciting?
Good Things To Know About Lauderdale Lakes, Florida
Now that you know how you can make your move to Lauderdale Lakes as easy as possible by using an iMoving mover partner for your move, you can get acquainted with some of the things you'll be able to start enjoying when you get to your new home. A smaller and quaint city, Lauderdale Lakes looks like it came right out of a post card, with beautiful views and plenty of nature to take in.
If you want to jump right into the natural activities available to the public in Lauderdale Lakes, you can check out the Mainlands Park, which offers plenty of walking space, gorgeous old trees, plenty of green grass, and a crystal clear lake to enjoy. When the sun is out on one of those famous, warm Florida days, this might end up being one of your favorite spots to stop and take in a breath of fresh air.
Is there anything to enjoy with your whole family in Lauderdale Lakes? Plenty, in fact! When you want somewhere fun to take the kids for the day, you will have several options to choose from in town. You can visit Uncle Bernie's Amusement Park, which is a sort of "all year carnival" offering plenty of fun rides and other carnival goodies, like snacks and sodas, to enjoy.
Uncle Bernie's isn't the only fun place for the kids, though. You can also take the whole family to the sprawling Willie L. Webb Sr Park, where there are playground activities and plenty of space for folks of any age to run and play. Take a Frisbee out on the huge green lawn for a fun game of toss, or bring a baseball to throw around between the family. There is plenty of room to have fun here, so choose your favorite activity and have a great time.
If you want to jump back into the past, you can enjoy what is quickly becoming a rare activity these days—a drive in theater. Visit the Swap Shop and Drive in Theater, where you can do some bargain hunting as well as see your favorite flicks on a projector. Drive in theaters are quickly becoming a distant memory, and Lauderdale Lakes seeks to keep that memory alive by offering this fun activity to anyone. Wait for a great movie to come to the cinema, drive up, and enjoy.
There are plenty of things to love about Lauderdale Lakes in Florida, and you're going to find out why the residents in town love being a part of it. Welcoming, diverse, and offering a host of fun things for the whole family to enjoy, you're sure to love your new home in Lauderdale Lakes in the Sunshine State.