Total of
1
movers in
Vero Beach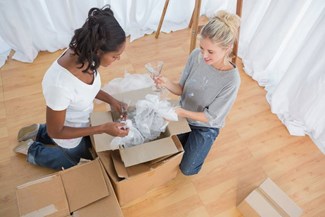 Vero Beach Movers
For most any move in Vero Beach, FL, you will need to find a local or long-distance moving company. If you are moving a long distance, it is crucial to ensure that the long-distance moving company in Vero Beach that you choose is reliable with a track record of successful moving experiences.
We at iMoving are here to help you find the right Vero Beach movers. iMoving is a referral service that screens moving companies and selects only the top companies to partner with. We then help you work out the specifics of your move to match you with the local or interstate movers that are right for you.
We are committed to making the moving process as easy as possible, and all you have to do to get started is to take inventory of your possessions and input where you are moving from. From there, we generate a customized price quote that matches your exact needs.
iMoving can help you with a wide variety of services from helping get in touch with long-distance movers in Vero Beach that will help you delicately pack your fragile items, to set you up with safe and secure storage options.
We are dedicated to customizing your moving experience to fit your exact needs, and we make sure that you have many Vero Beach moving company options that you can then refine and filter until you find the perfect match.
iMoving guarantees that we will put you in good hands to alleviate the dreaded moving stress.
Moving Services in Vero Beach, FL
Full Packing: Vero Beach movers can get the entire job done for you with full packing services in which trustworthy and vetted crews safely and securely pack up all of your belongings for you under your advisement.
Special Handling: Special handling services ensure that large or fragile possessions make it to your new home in one piece. Items that need special handling would be pianos, valuable framed artwork, or large fragile antiques.
Storage: Many moving companies offer storage services. Typically, a person will need this service when they have an immediate job offer that requires an immediate move, but they haven't yet found a permanent living arrangement.
Long Distance Moving: Long-distance moves typically refer to moves that cross state lines or are more than 50 miles. Generally, movers charge a flat rate based on weight for these types of moves.
Local Moving: Even if you are moving locally, there are movers that are experts on the policies, tips, and tricks of making a local move within the same city, county, or state. Often, these movers will charge by the hour instead of a set fee.
Tips for a Smooth Move
Downsize Before Packing
It's always better to thoroughly sort through your belongings before you pack up and move, rather than after you move into your new place. If you downsize beforehand, you will have less to pack and therefore have a less stressful move. You may even save money on moving costs if your moving company charges by number of boxes or weight.
An added benefit is that you can sell your unwanted possessions for extra money that you can use to pay or tip the moving company that you are working with.
Make a List of Supplies
The key to a smooth move is preparedness. If you want to make sure that you are prepared to begin the packing and moving process, then you should write-out a checklist with all of the supplies you may need.
It is far easier to shop for the essentials before the packing begins, rather than having to stop what you're doing in the middle of packing to make a run to the store. Some essentials include moving boxes, packing tape, and permanent markers to label boxes.
Measure Before You Move
If you want a smooth transition from your old home to your new one, then it is best to measure your new home beforehand. If you can, stop by your new property with a tape measure and measure all of the dimensions. You can also take pictures of all of the walls and rooms to get a visual of how large space is.
If you can't get into your new place before officially moving, try asking the previous tenants or your landlord to measure for you. From there, measure your furniture to see if it will fit into your new space. It is crucial to measure the door frames to make sure that your furniture will fit through the door.
Things to Know When Moving to Vero Beach, FL
Small-town charm: Vero Beach, Florida is a small town situated by the Atlantic Coast. You get the small-town charm of living in a quant town, giving you peace and quiet on some of the local beaches.
There is a great sense of community that makes all residents, old and new, feel a part of the town.
World-famous attractions: Vero Beach is not just home to small beaches but boasts larger attractions like Disney's Vero Beach Resort. This resort has idyllic ocean and garden views and is one of the first Disney resorts to be constructed.
There are waterslides and endless Disney-themed restaurants at this resort, making it a perfect place for a weekend getaway that provides the guest with that Disney-feel without the overwhelming Disney World crowds.
Perfect weather: The weather in Vero Beach is rarely cold. On average, the weather typically stays above 60°F and the average temperature is an ideal 72°F. This weather allows locals and tourists to enjoy the beaches and outdoor attractions year-round.
Scenic parks, gardens, and reserves: Vero Beach has several areas with beautiful scenery and wildlife. McKee Botanical Garden is a non-profit public space that is a local favorite and tourist hotspot. The garden is full of bright and vibrant colors, including plants like water lilies.
Vero Beach also offers a special opportunity to interact with wildlife. Pelican Island National Wildlife Refuge is home to the protected brown pelican species. This refuge allows visitors to interact with the birds on an up-close and personal level.
Beautiful beaches and lagoons: Vero Beach has many beaches and lagoons that are full of natural plants and wildlife. South Beach Park is a beautiful beach with clear blue water and soft sand. Also, the Indian River Lagoon is the perfect place to rent a boat and go exploring the open sea.
We at iMoving are a dynamic company with the resources to connect you with reliable and professional movers in Vero Beach. We will do the hard work for you so you can enjoy your new city.