Total of 1 carriers in
Port Richey
Pete's Ultimate Movers
Port Richey

Port Richey, FL

3.98
11

Years in Business

5

Trucks

12

Workers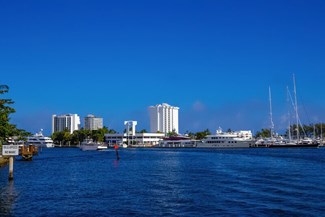 Port Richey, FL Movers
The many benefits of living in one of Florida's coastal cities are well-documented. With the sunny weather, the beautiful beaches and the laid-back lifestyle, it's safe to say that there's a lot to love. Because of this, it's easy to see why so many people are making Port Richey the place to call home.
There are a lot of moving companies out there to help with a Port Richey move, and it can be tough to know which one is right for your needs. Fortunately, with the experienced moving professionals available through iMoving, finding movers in Port Richey, FL is easy and hassle-free.
As a comprehensive moving platform, iMoving does the work of finding reputable and reliable movers in your area, so you don't have to. So whether it's local or long-distance Port Richey movers, we've got you covered.
How To Hire Local Movers in Port Richey
When you want to hire local movers in Port Richey, it's essential to consider all your options before deciding. After all, your move is a big deal, and you want to make sure you're working with a moving company that can be trusted.
At iMoving, you can hire local moving companies in Port Richey, FL to help make a local move (usually 100 miles or less – although some movers consider 500 miles to be local). Guaranteed to be fully licensed and insured, our local Port Richey movers will make sure your belongings are properly protected throughout the moving process.
Best of all, when you use iMoving to hire local Port Richey movers, you can be confident that you're getting the best possible price. We only work with moving companies that offer competitive rates, so you can be sure you're getting the best value for your money.
How To Hire Long Distance Movers in Port Richey
If your journey to or from Port Richey crosses state lines or covers more than 100 miles, you'll probably need to find interstate or long-distance movers. Fortunately, at iMoving, we can help you find reputable and reliable long-distance movers in Port Richey to get the job done.
Using our site to compare the services of long-distance moving companies in Port Richey, FL is easy thanks to our full transparency when it comes to pricing. We'll show you an all-inclusive price upfront, so there are never any hidden fees or surprises down the line.
Once you've selected the best movers for your needs, you can hire them directly on our site using our secure online booking tool. With this, you'll be protected by the iMoving money-back guarantee and our customer satisfaction promise.
What is the Cost to Hire Movers in Port Richey, FL?
With lower living costs and no state income tax, finding a great deal on your move to Port Richey is more affordable than you would think. The average costs for local moves start at a few hundred dollars, and the average cost for long-distance moves starts at a few thousand dollars.
What will determine the final price from iMoving's moving partners is the distance traveled and the amount of stuff you need hauled. Furthermore, special services such as packing and storage will also add to the total cost. However, with iMoving's all-inclusive pricing, everything is included in one upfront price, so there are never any surprises down the line.
Use our moving cost calculator to get an estimate that will help compare prices with the professional and reliable moving companies listed on our site.
Get Ready for Your Upcoming Port Richey, FL Move
To ensure a hassle-free moving process, it's necessary to take advantage of every resource available. iMoving offers many resources to help make your Port Richey move a success. You can print and use our moving checklist to ensure that nothing gets forgotten during the moving process, such as notifying your utility companies, transferring your driver's license, and more.
With everything organized and prepared, thanks to iMoving's resources, your move to Port Richey will be a breeze, and you can soon start to enjoy the country vibes and pristine beaches of this idyllic coastal city.
When you need to hire the best movers, do what thousands of others have and trust iMoving to get the job done. With our commitment to ensuring a hassle-free move, there's no better way to get ready for your Port Richey move.