How to Hire Local Movers Before Moving to Florida?
Hiring local movers for a Florida move requires careful comparison, thorough research, and detailed assessment. Understanding the 4 steps to hiring movers will ensure a stress-free moving experience.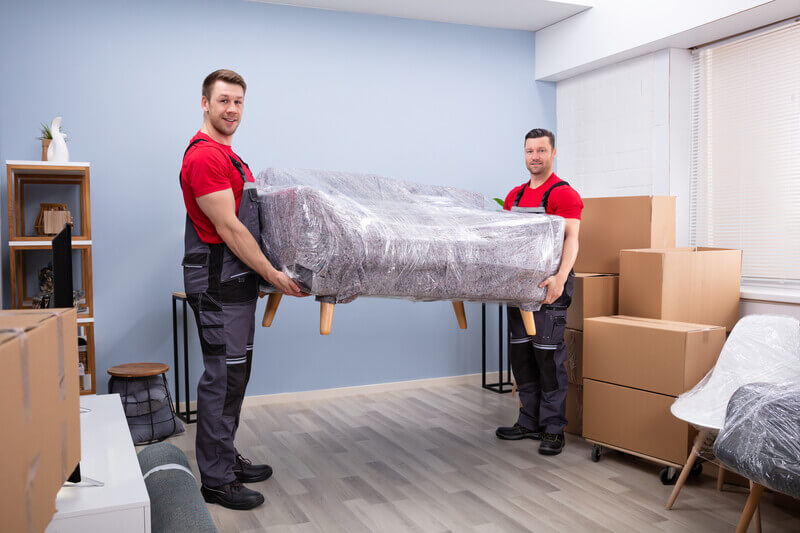 Hiring local movers before a Florida move can be a daunting process without knowing the right questions to ask or what to look for. To hire local movers for your upcoming Florida move, ask questions, be as detailed as possible with your moving needs and always choose reputable, licensed moving companies to help you complete the process.
Moving to Florida will require hiring local movers in your area to complete the move. Loading, transporting, and unloading can all be easily completed by reputable and experienced movers with the required tools and equipment to make sure your belongings make it to Florida without any damage.
To help you make the best decision on which movers in your area to hire, consider the following moving advice on how to hire local movers before moving to Florida.
Compare services
The first step to hiring movers to help with your Florida move is to compare services from multiple companies. This will help you get an idea of what each company offers in terms of helping you move your specific belongings.
There are many ways to find moving companies that can complete a move to Florida, but the best (at least complicated way) is to use third-party websites that aggregate and organize moving company services based on your location, customer reviews, and the site's throughout vetting processes.
When comparing services, it's essential to look for companies that offer everything you need to move. This will save you from hiring additional movers or DIY some parts of the move. For example, if you need help packing up your belongings and don't have the time to do so, look for a company that offers packing as part of their service.
Get quotes
The next step is to get quotes from each company you're considering hiring. This will give you a better idea of how much it will cost to hire each company and if their services are within your moving budget.
For the most accurate quote, be as detailed as possible about your move, the amount of furniture you need moving, the distance between the starting and destination points, and your moving date. Also, don't forget to inform potential moving companies of services you may need, such as:
professional packing services
furniture disassembly/reassembly
long carry or shuttle services (if your home is not close to the moving truck)
storage options
special equipment needs such as a piano mover
This information will ensure that you get a detailed quote from the beginning and aren't hit with surprise charges or fees during or after the moving process.
Check reviews and licenses
After you've narrowed down your options and have a few companies in mind, it's time to check their customer reviews and licenses. This is an essential step in the process as it will give you a better idea of the company's quality of service and if they're reputable.
When checking customer reviews, read both the positive and negative ones to get a well-rounded idea of the company.
Also, check to see if the company is licensed by the state in which they operate, as this will ensure they're reputable and have the proper insurance in case of any accidents.
To verify that your chosen moving company is licensed, you can check their website or contact the FMCSA (Federal Motor Carrier Safety Administration). The FMCSA is responsible for regulating the moving industry and has a database of licensed and insured moving companies that you can search through.
Get your estimate in writing
Once you've compared pricing services and verified licensing, it's time to select your Florida movers and get an estimate in writing. This written estimate should include:
The name, address, and phone number of the moving company
The origin and destination locations of the move
A list of services being provided and any additional charges
The date, time, and mode of transport being used for the move
The estimated cost of the move
Be sure that you understand everything in the estimate before signing it, and keep a copy for your records. If anything changes with your move, be sure to get an updated estimate in writing before the move takes place.
Frequently Asked Questions
How much do local movers usually cost?
Local movers performing interstate moves will vary in price. Typically, a move to Florida will be between 2500-7000+ depending on the overall weight of your items, the distance being traveled, and any special services you require.
What's the best way to pay movers?
Payment methods vary from company to company. While some movers do accept major credit cards, most prefer cash. Cash is a good option as it ensures that you're not paying any additional fees associated with using a credit card.
What is the average cost of living in Florida?
The average cost of living in Florida will depend on the city you choose to live in and your lifestyle. It's estimated that singles will need around $36,000 annually to live comfortably, while couples will need approximately $48,000. Families will need a bit more, with the estimated annual cost of living for families being around $60,000.
What's the best time to move to Florida?
The winter months are a great time to arrive in Florida as the weather is favorable for unloading and other moving tasks. The summer months are also an excellent time to move to Florida as the weather in your original location may be more favorable for moving tasks.
Do I need to tip movers?
Service workers always appreciate tipping. If you're happy with your movers' job, then a tip of 15%-20% of the final moving total is appropriate. You may choose to tip movers individually for their services at a rate of $20-$40 per mover.
Hire the Best Local Movers
Hiring local movers doesn't have to be a stressful experience. By following the tips above, you can ensure that you're getting the best possible price for your move while also ensuring that your valuables and belongings are in good hands.